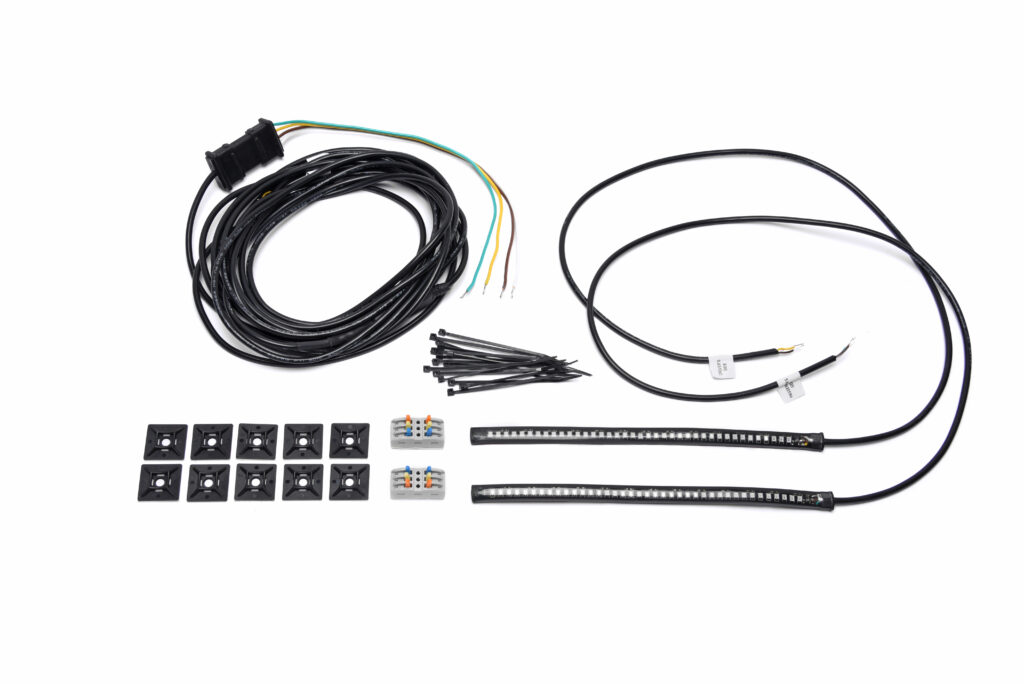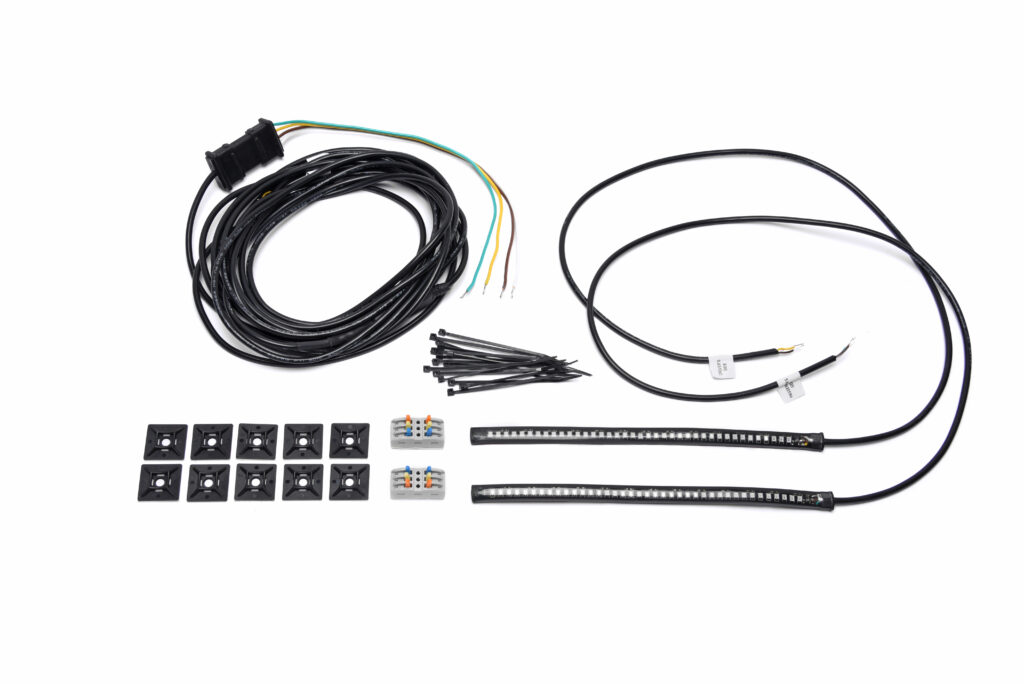 Roadmaster Inc. has introduced yet another innovative product designed to make towing easier and safer, according to a company release.
Its new Auxiliary Lighting Kit is designed for applications where traditional diodes won't work, or for vehicles that are simply difficult to wire.
This new Roadmaster kit incorporates a separate wiring harness that is routed from the front to the rear of the vehicle, where the harness incorporates a "Y" to allow the harness to reach the right and left sides of the vehicle. LED light strips measuring 5/8-inch wide by 10-inches long feature 3M adhesive backing, allowing the installer to place the light strips at a convenient location on the rear of the vehicle.
The Auxiliary Lighting Kit is an effective way to add the necessary tail lights/brake lights when towing, yet is inactive during solo driving and can be easily removed if necessary. The kit includes pre-stripped and tinned wire ends and junction blocks for easy installation.
Roadmaster Inc. is an American manufacturing company whose core products include tow bars, base plates, braking systems and suspension components for the RV aftermarket. Roadmaster engineers, manufactures and tests nearly all of its products at its headquarters in Vancouver, Wash.
Source: https://rvbusiness.com/roadmaster-intros-auxiliary-lighting-kit-for-towed-vehicles/