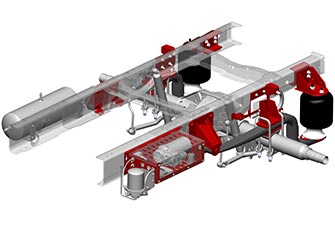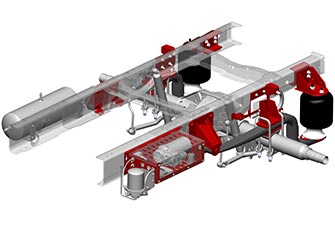 MT. VERNON, Mo. – Reyco Granning has developed TransportMaster to be a superior suspension upfit solution for Class C RV applications, according to a release.
The TransportMaster improves ride quality resulting in increased passenger comfort and less driver fatigue upon your arrival to the campsite. The improved handling increases driver confidence and overall safety of the vehicle. The TransportMaster also manages ride height regardless of load condition. This eliminates the tail-down / nose-up condition that you experience when towing with factory leaf spring suspensions.
TransportMaster is a full system solution designed and validated by experts who have been in the suspension manufacturing industry for 99 years. This is not a bolt on band-aid.
Please contact your RV salesperson for pricing on the Reyco TransportMaster as a drive axle suspension upgrade.
About Reyco Granning
Reyco Granning designs and manufactures suspension systems used by specialty trailer & specialty vehicle OEMs, including RV, Fire, Rescue, and Bus markets. Headquartered in Mt. Vernon, MO, Reyco brings over 90 years of proven product quality, durability, and reliability. Visit Reyco at www.reycogranning.com
Source: https://rvbusiness.com/reyco-granning-debuts-transportmaster-class-c-rv-upfit/