REV Group Appoints Mark Skonieczny as President, CEO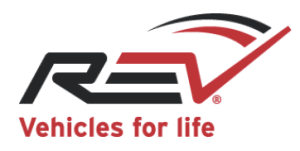 BROOKFIELD, Wis. – REV Group, Inc. (NYSE:REVG), a leading designer and manufacturer of specialty vehicles, today announced the appointment of Mark Skonieczny as president and chief executive officer, effective immediately. Previously, Skonieczny had served as Interim CEO and chief financial officer. Skonieczny joined the company's board in January 2023 and will continue to serve as a director. The company has initiated a comprehensive search for a new CFO.
Prior to joining REV Group, Skonieczny held positions as vice president and corporate controller of Adient PLC and spent 17 years at Johnson Controls in a variety of financial roles including vice president of corporate development, vice president of finance, global aftermarket-power polutions, vice president of finance, Middle East, Latin America and NA systems-building efficiency, and assistant corporate controller.
"We are pleased that Mark will continue to lead the company," said Paul Bamatter, chairman of REV Group's board of directors. "He has demonstrated the expertise and urgency towards action needed to profitably grow the business and provide its shareholders with long-term value. The board has great confidence in Mark and believes that under his continued leadership REV Group will accelerate its transformation."
Skonieczny added, "I look forward to serving as president and CEO at this pivotal time for REV Group. Over the past three months as interim CEO I have been deeply engaged with our local teams to understand and put in place action plans designed to eliminate barriers to quickly unlock value. With an unmatched portfolio of iconic brands, resilient operating model, and strong balance sheet, we have significant opportunity to take our business forward. I look forward to continuing my work with leadership and leveraging my knowledge of the company to drive our strategic priorities."
Source: https://rvbusiness.com/rev-group-appoints-mark-skonieczny-as-president-ceo/