Relentless Dealer Services Intros RV ESC Best in Class Awards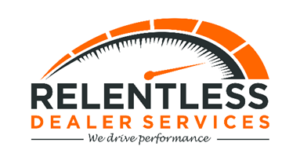 INDIANAPOLIS – Relentless Dealer Services (RDS), the "F&I Authority," announces the RV ESC Best in Class Awards. The awards will recognize and celebrate excellence in RV Extended Service Contracts, according to a release.
The Best in Class Awards are highly competitive and will recognize ESC administrators who, because of their dedication to the industry, have a proven track record of delivering industry-leading solutions. The awards will be based on the following 5 categories: Customer Benefits, Claims Processing, Training, Marketing, and Participation/Reinsurance.
"We are thrilled to launch this award program and recognize the exceptional achievements of RV administrators," said Jamison Carrier, who leads RDS. "Our goal is to promote excellence in the RV industry and provide administrators with the recognition they deserve for their hard work and dedication to the industry."
To participate in the Best in Class award program, administrators must submit an application by May 5, 2023 on the RDS website. The application process will include answering a series of questions about their company's performance.
"We encourage all RV administrators to participate in this award program and showcase their commitment to delivering exceptional customer experience," said Dom Zappia, VP, RDS. "This is a unique opportunity for administrators to differentiate themselves from their competitors and demonstrate their leadership in the industry."
The winners of the "Best in Class" award will be announced in a press release and on Relentless Dealer Services' website on May 22, 2023. The winning administrators will receive an award highlighting their achievement and setting them apart as leaders in the industry.
RDS is a leading provider of F&I products and services for dealerships in the recreational space. The company's fresh approach to F&I utilizes cutting edge analytics, expert training and best-in-class F&I products. The RDS team is passionate about partnering with dealers to take F&I to the next level.
For more information on how you can participate in the Best in Class awards, visit RelentlessDealerServices.com/best-in-class-esc or email admin@RDSdrive.com
Source: https://rvbusiness.com/relentless-dealer-services-intros-rv-esc-best-in-class-awards/