Planning Summer Road Trips? Here's what your neighbours are thinking…

National survey conducted among members of the Angus Reid Forum finds some may scale down their road trip plans, while most are focused on fuel-efficiency
A Special Report from our friends at Toyota Canada
Toronto, ON – May, 2023 – Despite the financial challenges posed by inflation and high gas prices, a significant majority of Canadians remain determined to embark on road trips this summer. Conducted among members of the Angus Reid Forum, the 2023 edition of the annual Toyota Canada Summer Road Trip Survey found 74% of those polled are still planning a road trip, but fuel efficiency and other ways to cut costs are very much top of mind this year.
Cost-cutting and affordability are top of mind
Of those who are planning a road trip this summer, 43% say rising gas prices have impacted their plans. And, while very few (8%) have outright cancelled their trips as a result, most (35%) will be taking action to cut their costs.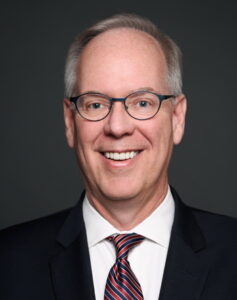 "It's evident that road trips are still an important part of summer for many Canadians," said Stephen Beatty, Vice President, Corporate at Toyota Canada. "But, with so many feeling the pressure of high inflation and increased gas prices right now, we're seeing an increased focus on the affordability of those road trips."
According to the survey, 51% of travellers will be looking for less expensive accommodations, 47% will be planning fewer restaurant dining occasions, 31% will be travelling a shorter distance, 30% will be spending fewer days on the road than originally planned, and 26% will be visiting fewer attractions.
Looking for better fuel efficiency, but not yet ready for fully electric road trips
Among Canadians planning a road trip this summer, 38% rank fuel efficiency as the single-most important vehicle feature (vehicle safety features and cargo space – at 13% each – are also considerations). At the same time, however, 78% of Canadians admitted they'd be worried about going on a longer road trip in a fully electric / battery electric vehicle.
"Canadians clearly want choice when it comes to fuel efficient vehicles," said Beatty. "While battery electric vehicles can be great options for those who can afford them and have somewhere to charge them, it's clear that we also need to provide Canadian drivers with other, more affordable options that will not only help them reduce their carbon emissions, but also meet their budgets and needs." He noted that hybrids, plug-in hybrids, and other yet-to-come technologies will all play important roles in reducing Canada's overall carbon emissions.
Weekend trips most popular, with a focus on family and relaxation
Despite the challenges posed by inflation and high gas prices, many travellers hope to kick back and feel relaxed (71%), safe (54%) and adventurous (44%) on their road trips this summer.
A weekend or long weekend getaway is, by far, the most common type of trip being planned (67%), with about half of the respondents intending to drive less than 10 hours in total. A small, but hearty, group (15%) plan to drive for three days or more on their journey.
When it comes to who they plan to travel with this summer, family members (80%) are the number one choice as road trip companions. Others will be taking friends (34%), pets (17%), and co-workers (3%) with them.
Some regional points of interest include:
More journeys may begin in Saskatchewan with 86% of residents from that province saying they'll be taking a road trip this summer.
Albertans plan to rest easy – and economically – with 60% of travellers looking to spend less on accommodations to offset the effects of inflation.
Family vacations are top priority to travellers in Atlantic Canada and Alberta, with 89% and 84%, respectively, planning to travel with family.
Only about two-thirds (64%) of Manitobans are planning to take a road trip this summer, significantly less than the national average (74%) and far below neighbouring Saskatchewan (86%).
About the Study
These are the findings of a survey commissioned by Toyota Canada among members of the Angus Reid Forum. It was conducted from April 5-10, 2023 among a nationally representative sample of n=1,512 Canadian adults (18+), balanced and weighted on age, gender, region and education. For comparison purposes only, a sample of this size would yield a margin of error of +/- 2.5 percentage points at a 95% confidence level. The survey was offered in both English and French.
About The Angus Reid Group
Angus Reid is Canada's most well-known and respected name in opinion and market research data. Offering a variety of research solutions to businesses, brands, governments, not-for-profit organizations and more, the Angus Reid team connects technologies and people to derive powerful insights that inform your decisions.
Data is collected through a suite of tools utilizing the latest technologies. Prime among that is the Angus Reid Forum, an opinion community consisting of engaged residents across the country who answer surveys on topical issues that matter to all Canadians.
About Toyota Canada Inc.
Toyota Canada Inc. (TCI) is the exclusive Canadian distributor of Toyota and Lexus vehicles. Toyota has sold over six million vehicles in Canada through a national network of 288 Toyota and Lexus dealerships. Toyota is dedicated to bringing safety, quality, dependability and reliability to the vehicles Canadians drive and the service they receive. TCI's head office is in Toronto, with regional offices in Vancouver, Calgary, Montreal and Halifax, and parts distribution centres in Clarington and Vancouver. Toyota also operates two manufacturing facilities in Canada. Having produced more than nine million vehicles, popular Canadian models built at these facilities include the Toyota RAV4, Toyota RAV4 Hybrid, the Lexus RX and RX hybrid, and the Lexus NX and NH hybrid. Recent investments at its facilities in Ontario will allow for increased production of these top-selling models for the North American market.
Source: https://www.rvlifemag.com/planning-summer-road-trips-heres-what-your-neighbours-are-thinking/?utm_source=rss&utm_medium=rss&utm_campaign=planning-summer-road-trips-heres-what-your-neighbours-are-thinking