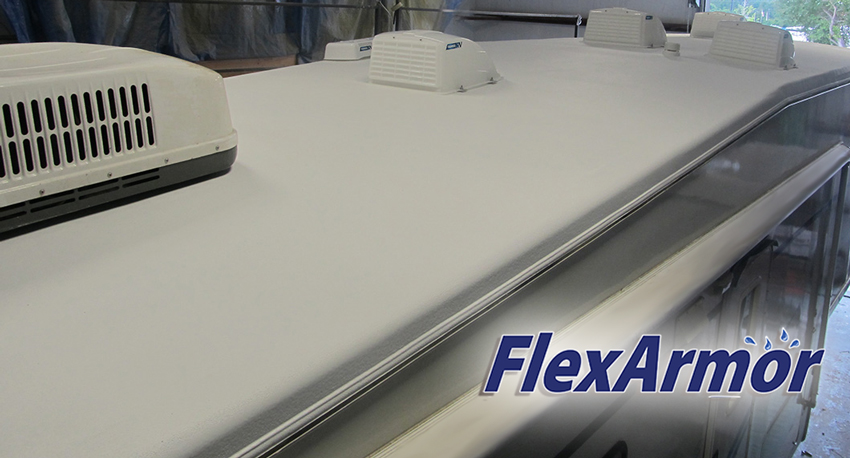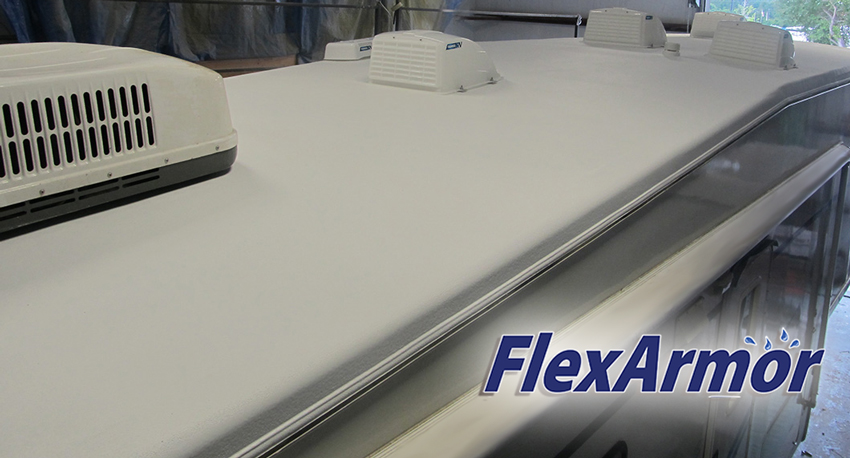 JUNCTION CITY, Kan. — New Horizons RV in Junction City, Kan., will soon be offering a new service called FlexArmor Roofing, according to a release.
Known as the Original Sprayed RV Roof, FlexArmor Roofing combines spray polyurea technology with RV construction to create a seamless sprayed RV roof.
Chris Kaiser, an 11-year veteran of the New Horizons team, will head up this new service, which will be set up to treat previously built RVs, no matter the brand or manufacturer. New Horizons is currently taking appointments for March.
FlexArmor Roofing features a proven process in use since 2005. It begins by completely stripping existing caulk from the roof and removing components such as air conditioners. The technician then applies a patented spray that dries to the touch in 6 seconds and is three times thicker than typical RV roof materials.
Removing caulking joints on an RV roof removes the potential for leaks, so FlexArmor Roofing comes with a no-leak transferrable warranty good for the life of the RV. The roof never has to be resealed.
"We're happy to be expanding into this new service because FlexArmor Roofing is such an amazing product and well-established technology," New Horizons CEO Bryan Tillett said. "With a trusted member of the New Horizons family heading up this effort, we know customers will receive excellent service."
Based in Junction City, Kan., New Horizons RV has been building fully customizable, luxury fifth-wheels for a quarter of a century. Known for true four-season comfort and built to withstand full-time living for decades, New Horizons RVs have consistently received the highest rating, 5 stars, from the RV Consumer Group.
For more information, visit horizonsrv.com/service/flexarmor-roofing or contact Alysia McCollough, Service Coordinator: [email protected].
Source: https://rvbusiness.com/new-horizons-rv-to-start-offering-flexarmor-roofing-service/