Meyer Distributing Announces New Location in Wash.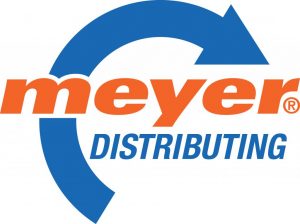 JASPER, Ind. – Meyer Distributing Inc., a leader in automotive specialty products marketing and distribution, announces the addition of its Bellingham, Wash., cross-dock. The cross-dock will have a direct feed from Meyer's Hermiston, Ore., distribution hub, which houses one of the largest inventories of automotive accessories, crash parts and RV parts in the region, according to the company release.
"Meyer has expanded inventories significantly in RV parts this year in the Northwest," stated Ben Johnson, Meyer's RV, Towing, & Marine Category sales manager. "Having larger RV parts inventories available next day now throughout the Northwest has been very well received by our customers. Whether it's an appliance, a fifth-wheel, a satellite dish, a hose, etc., Meyer has it ready for your RV. Call our dedicated RV sales team today at 800-222-3325!"
"The Bellingham dock will be our access route to Vancouver," stated Jeff Braun, CEO of Meyer. "This new dock will improve service to both Northwest Washington as well as providing regular delivery to one of the major population centers Meyer was not servicing on its own trucks. Meyer is now Canada coast to coast!"
Meyer Distributing has numerous strategically positioned warehousing facilities and serves thousands of customers nationwide via Meyer Logistics direct ship.
Source: https://rvbusiness.com/meyer-distributing-announces-new-location-in-wash/