Maxwell Vehicles Delivers 250-Mile-Range Camper Van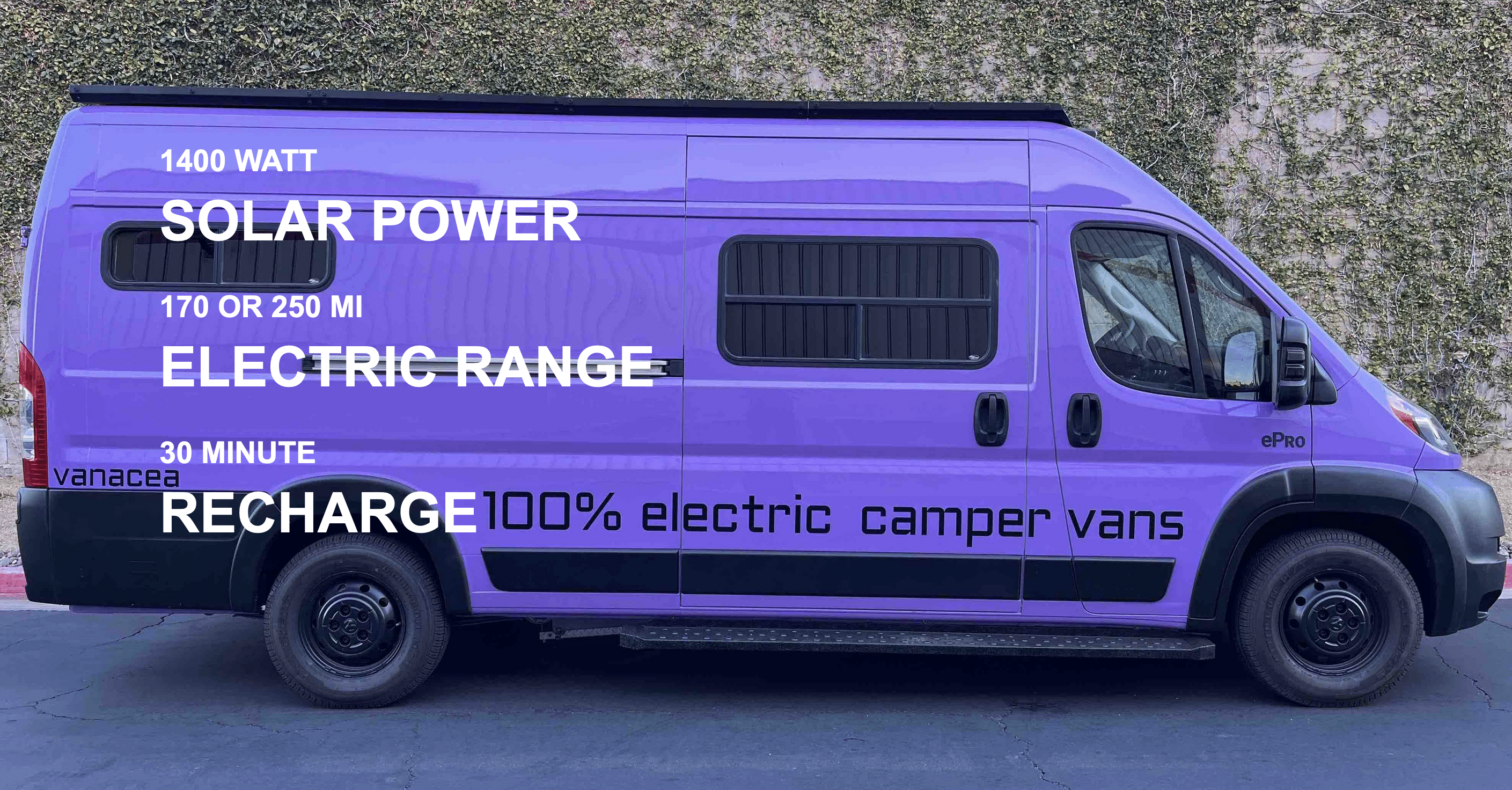 DOWNEY, Calif. – Maxwell Vehicles is offering an all-electric ProMaster camper van – the "Vanacea" – with 1,400 watts of solar paper and up to 250 miles of range on a 30-minute recharge, according to information on the company's website.
"Camping and driving powered by one electric ecosystem," the company states. "With a high-voltage battery, you can recharge your adventure with EV chargers, the rooftop solar and RV hookups. Fewer systems means you have more space and less to think about. Simple and centralized, that's Vanacea."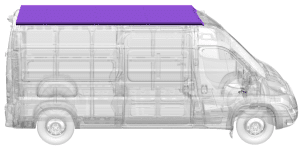 Vanacea features, according to the company, include:
Max space – A complete solar roof, with the battery mounted under the floor and a front-wheel drive system maximize interior space by keeping the power systems outside the cabin.
Heat & A/C – Integrated heating and air-conditioning eliminates the need for noisy roof-top A/C units and secondary heaters. Fewer components, more space. Vanacea's electric HVAC can run quietly all night, without disturbing neighbors or nature.Heating power,17,000 BTU/hr; cooling power,30,000 BTU/hr.
Tons of power – With a 7,800 Watt AC Inverter, and up to 100 amps of 12V DC house power the Vanacea lets owners run everything, at once. Owners can even power their houses. 120 VAC power, 60 amps; 240 VAC power, 30 amps;12 VDC power,100 amps.
Solar – A solar roof provides up to 1,400 watts of charging anytime the vehicle is in the sun. Driving, camping, parked, or charging, the Vanacea is harvesting energy from the sun. Daily range bonus, 20 miles; daily energy bonus, 8.5 kWh
Hot Water –Instant hot water with a powerful 5.5kW heating element means less wasted energy. The compact element takes up 90% less space than a traditional RV water heater. Water heater power, 5.5kW; max water temp,140 degrees.
Source: https://rvbusiness.com/maxwell-vehicles-delivers-250-mile-range-camper-van/