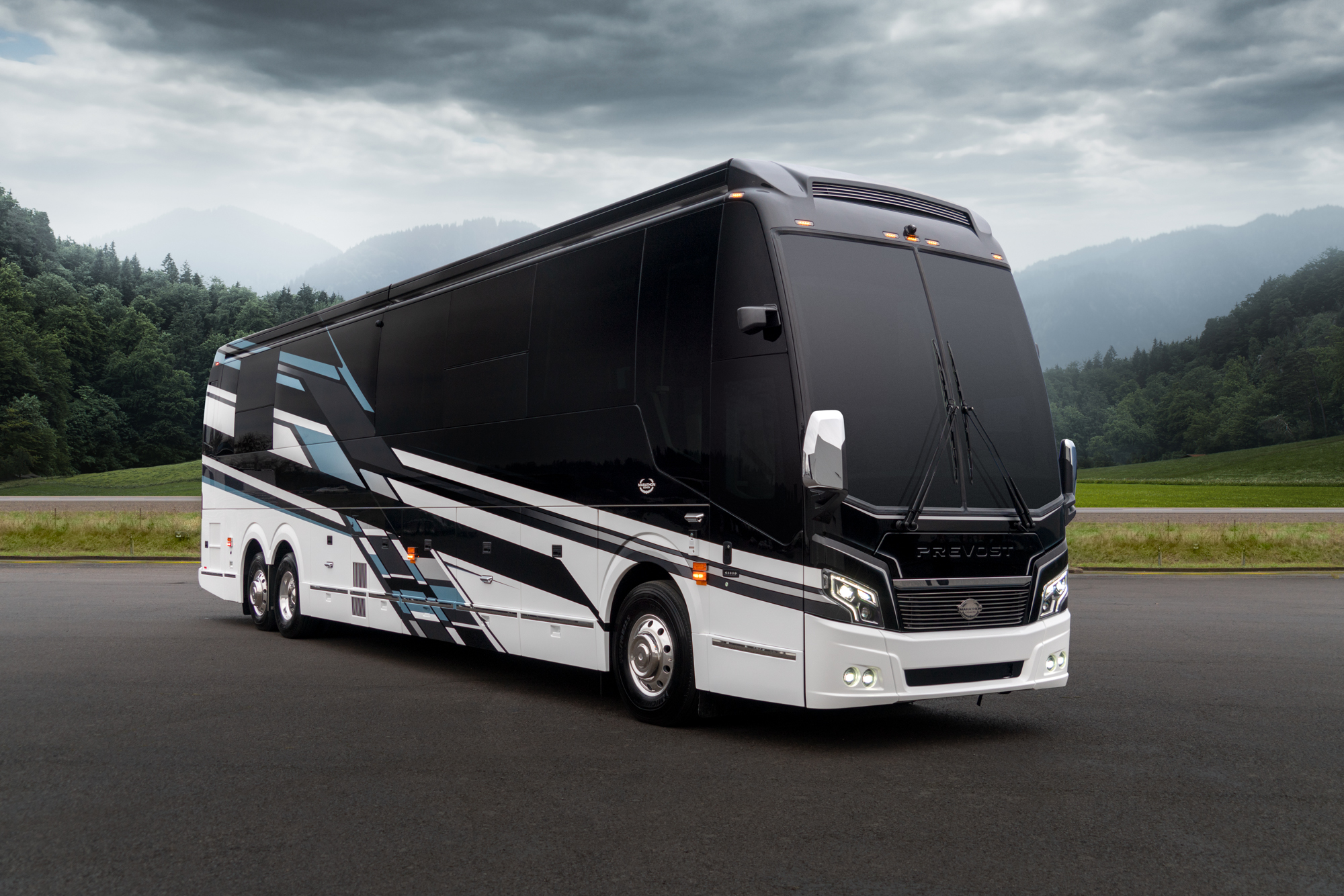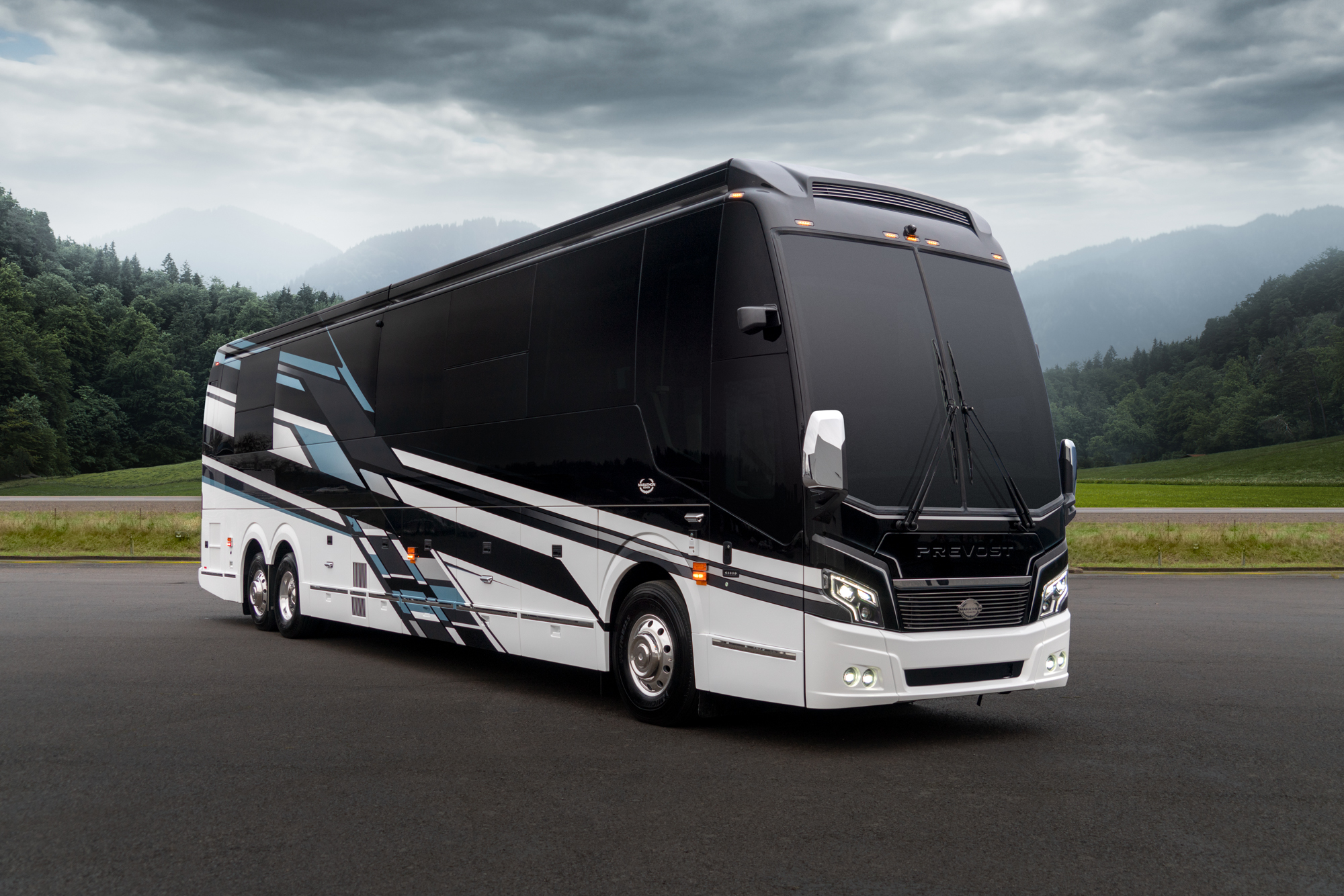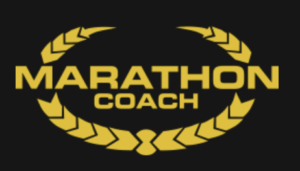 COBURG, Ore. – Marathon Coach, the world's largest bus converter, is proud to be the first motorcoach company to present a luxury RV on the newly redesigned Prevost H3-45 bus chassis, according to a press release from the company.
"Marathon's beautiful and innovative double-slide coach #1375 is a greatly anticipated main feature of the renowned PrevostMotorhome Expo in West Palm Beach, Fla., Feb. 8-9," the release stated. "This chassis represents the newest chapter in Prevost's long history of creating the premier platform for bus conversions, and paired with Marathon Coach's never-ending quest for excellence, this coach reaches new heights in the world of luxury RVs."
The release continued, "The pinnacle of Prevost conversions, Marathon coach #1375 integrates the most desired features from top-of-the-line personal automobiles into an absolutely stunning motorcoach. A newly designed dash with brand new controls and components brings driver comfort to the forefront, making the journey just as wonderful as the destination.
"From the icy blue exterior to the shimmering tile in the shower, this coach sings to the senses from the moment you set eyes on it. The rest of the interior sings just as sweetly, with a light and airy color palate in a contemporary and modern design.
"Using an innovative floorplan with a perfect blend of form to function, coach #1375 is the culmination of all of Marathon's achievements from the last 40 years. If you can make it to the Prevost Motorhome Expo, coach #1375 is truly a sight you should not miss," the release concluded.
MSRP for the Marathon Coach #1375 is $2,989,929.
Source: https://rvbusiness.com/marathon-completes-1st-luxury-rv-on-new-prevost-h3-45/