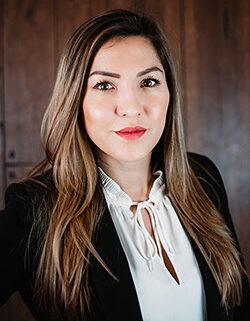 PAULS VALLEY, Okla. – The Manufacturing Institute, the workforce development and education partner of the National Association of Manufacturers, announced that Covercraft General Manager Justina Molina has been recognized as a 2023 Women MAKE Awards Honoree.
This annual national awards program honors women who have demonstrated excellence and leadership in their careers and represent all levels of the manufacturing industry, from the factory floor to the C-suite, according to a release.
"I am very proud to be a part of the Covercraft team, a company which truly cares about its people and carries the values I strive for. Through my time here I was able to expand my skill set and grow my experience on different levels. I am very grateful for all the opportunities I received, and excited for what the future holds," stated Molina, who currently oversees manufacturing of one of Covercraft's premier seat cover lines.
"Furthermore, I am honored to be nominated by Covercraft and recognized by the Manufacturing Institute for my contributions. It is truly humbling to be chosen among the vast array of capable women in this industry," continued Molina.
The Women MAKE Awards are part of the MI's Women MAKE America initiative, which is the nation's marquee program to close the gender gap in manufacturing. Women account for about half of the U.S. labor force but represent less than one-third of the manufacturing workforce. Women MAKE America aims to create a 21st-century manufacturing workforce by empowering and inspiring women in the industry.
"There is no doubt that the 2023 Women MAKE Awards Honorees and Emerging Leaders are immensely talented and accomplished," said Cornerstone Building Brands President and CEO Rose Lee. "They serve as excellent role models committed to inspiring and supporting women and girls of all ages. Their example is how we will create an industry that is as diverse as the communities we serve."
The Women MAKE Awards honor exceptional women in manufacturing and motivate them to mentor the next generation through an annual awards gala and associated leadership training program. The stories of these women and the leadership they exemplify will help inspire the next generation of women leaders in manufacturing and support talent already within the industry.
"I am very proud that Justina has been recognized for her exemplary leadership at Covercraft," stated Doug Roy, Chief Operating Officer at Covercraft. "Justina continues to lead through example with the upmost integrity and demonstrates the passion and commitment that enables her teams to be successful. Covercraft is fortunate to have Justina as a leader and we look forward to what we will achieve together in the future."
"The biggest challenge facing manufacturers continues to be the growing workforce crisis, and women are the industry's largest talent opportunity; bringing just 6% more women into manufacturing would fill all open jobs in the sector today," said MI President Carolyn Lee. "That is exactly why the Women MAKE Awards are so important and powerful. These are the women who will inspire our next generation of female talent to pursue a career in this industry."
On April 20, the MI will recognize 130 recipients of the Women MAKE Awards in Washington, D.C. The evening will highlight each Honoree and Emerging Leader's story, including their leadership and accomplishments in manufacturing.

About Covercraft
Covercraft Industries LLC is a leading branded manufacturer of Automotive, Marine and Recreational Vehicle protection products, as well as a market leader in outdoor protection products for Home and Garden. Covercraft's product offerings include full vehicle covers, seat covers, front end masks, dashboard covers, windshield sunscreens, floor mats, boat covers, Bimini tops, RV covers and related accessories, patio furniture and outdoor kitchen covers, and other products that preserve and protect. The company focuses on custom fitment with an exhaustive library of patterns for distinct automotive, marine, RV and outdoor protection products. Our Mission is to design and manufacture quality products that protect the things that move you. Our Goal and Vision is to be the most sought-after source for customers seeking to protect their investments, hobbies, adventures, and memories.
The Covercraft family of brands include ADCO, Carver, Lloyd Mats, Marathon and PCI. Founded in Southern California in 1965, Covercraft is Headquartered in Pauls Valley, Oklahoma, with manufacturing facilities in Oklahoma, California, Colorado, Montana, South Carolina, Texas, and Mexico.
For more information, please visit www.covercraft.com.
Source: https://rvbusiness.com/manufacturing-institute-to-honor-covercrafts-justina-molina/