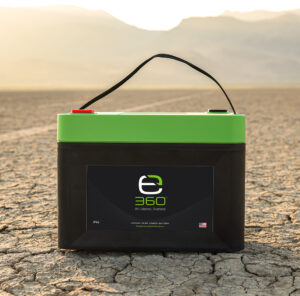 REDMOND, Ore. – Expion360, Inc. (NASDAQ: XPON), an industry leader in lithium-ion battery power storage solutions, has completed a series of internal management and board changes designed to position the company for growth opportunities in the new year, according to a press release.
Brian Schaffner has been appointed Chief Executive Officer, succeeding company Co-Founder John Yozamp who has assumed the new position of Chief Business Development Officer.
Chief Accounting Officer, Greg Aydelott, has been promoted to the position of Chief Financial Officer.
Company Co-Founder, Director and COO, Paul Shoun, has been appointed to the additional position of President.
Independent company director, David Hendrickson, has been elected Chairman of the Board, succeeding Yozamp. The company's board is now comprised of four directors with three serving independently. The board plans to appoint at least one additional independent board member in the near term.
"These strategic management and board transitions further our plans to increase shareholder value," commented Hendrickson. "We believe the changes better align our senior executive experience and talent to effectively drive growth and new opportunities, enabling Expion360 to be an emerging leader in clean energy solutions."
Commented Yozamp: "The changes occurring in the marketplace today have created a rare opportunity for Expion360 which we should seize with full force and expediency. As Co-Founder and CEO of Expion360 and its largest shareholder, I have helped guide these management transitions which I believe will allow me to do what I do best and love to do the most. That is, being fully focused on building customer and partner relationships and selling the absolute best lithium-ion batteries on the market today. I believe this will deliver the greatest benefit to our shareholders and customers as we pursue new growth opportunities in the new year."
"Taking my place as CEO and our new President are two of the best managers I've had the good fortune to work with," continued Yozamp. "Given their strong executive and operational backgrounds, I'm confident they will lead our company to a new level of performance and innovation."
Added Schaffner: "We want to thank John for his valued leadership and tremendous contributions that have made Expion360 a leader in the industry. His industry knowledge, salesmanship and drive for innovation are second to none. This is evidenced by several major wins we announced, including being selected as the exclusive supplier for an award-winning overland trailer under a major SUV brand. We look forward to his continued leadership in his new role focused on business development, which we anticipate bearing great fruit in the near term."
Schaffner continued: "I have worked with Greg in multiple capacities and have complete trust in his abilities to guide the finances of Expion360 as the Chief Financial Officer. His time here as Chief Accounting Officer has provided the company with expertise with our internal financial operations and public reporting requirements."
The career histories of Expion360's management and board of directors are available on the company's website at investors.expion360.com/leadership.
Source: https://rvbusiness.com/expion360-announces-organizational-changes-to-drive-growth/