Keystone, LandTrust Partner to Offer Mont., Idaho Camping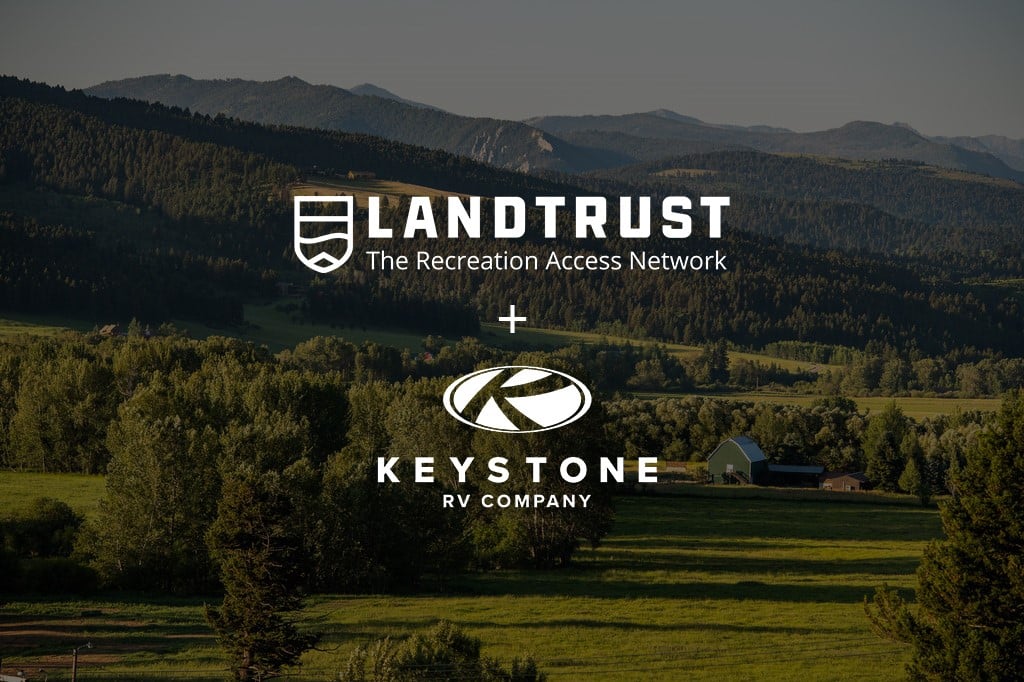 GOSHEN, Ind. – This summer Keystone RV owners have the opportunity to book a stay on over 75 private properties in Montana and Idaho, according to a press releazse from Keyston.
Keystone has partnered with LandTrust, a Bozeman-based company that connects outdoor recreationists to over one million acres of private land throughout the western US. LandTrust has curated a collection of around 75 RV-friendly ranches, farms and other properties and is making them available exclusively to Keystone owners and their friends and family. Owners can connect with LandTrust through a website that was created for the promotion.
Campers will work with the LandTrust concierge team to find properties that cater to their interests, including visiting historical sites and area parks, learning about small-town western living, hiking, biking, hunting, foraging, birding & bird watching, photography, farm & ranch tours, horseback riding, off-roading, archery, shooting and stargazing.
Sites range from $50 – $100 and as a part of the Keystone owners' promotion, LandTrust will be waiving booking fees.
"At LandTrust, we exist to enable the enjoyment, profitability, and sustainability of America's farms, ranches, and undeveloped lands," said Nic De Castro, Founder and CEO of LandTrust. "We support local landowners by helping them tap into the income potential of recreational opportunities on their land and at the same time open up millions of acres of private land for outdoor enthusiasts to have new experiences."
"We're excited to partner with Keystone to connect their customers with some of our amazing Montana and Idaho ranches, families , and communities for truly unique experiences that have never before been available to the RV community," De Castro said.
Keystone marketing director, Christy Spencer, said that Keystone is always on the lookout to connect their owners with more resources to camp better. "We're excited to offer this unique opportunity to our owners. Finding epic places to camp, especially out west in the summertime, can be a challenge so we're thrilled to make that dream come true this year for everyone in Keystone Nation."
For information, visit https://try.landtrust.com/keystonerv/.
Source: https://rvbusiness.com/keystone-landtrust-partner-to-offer-mont-idaho-camping/