Hunter Charged for Killing Grizzly Bear Outside of Yellowstone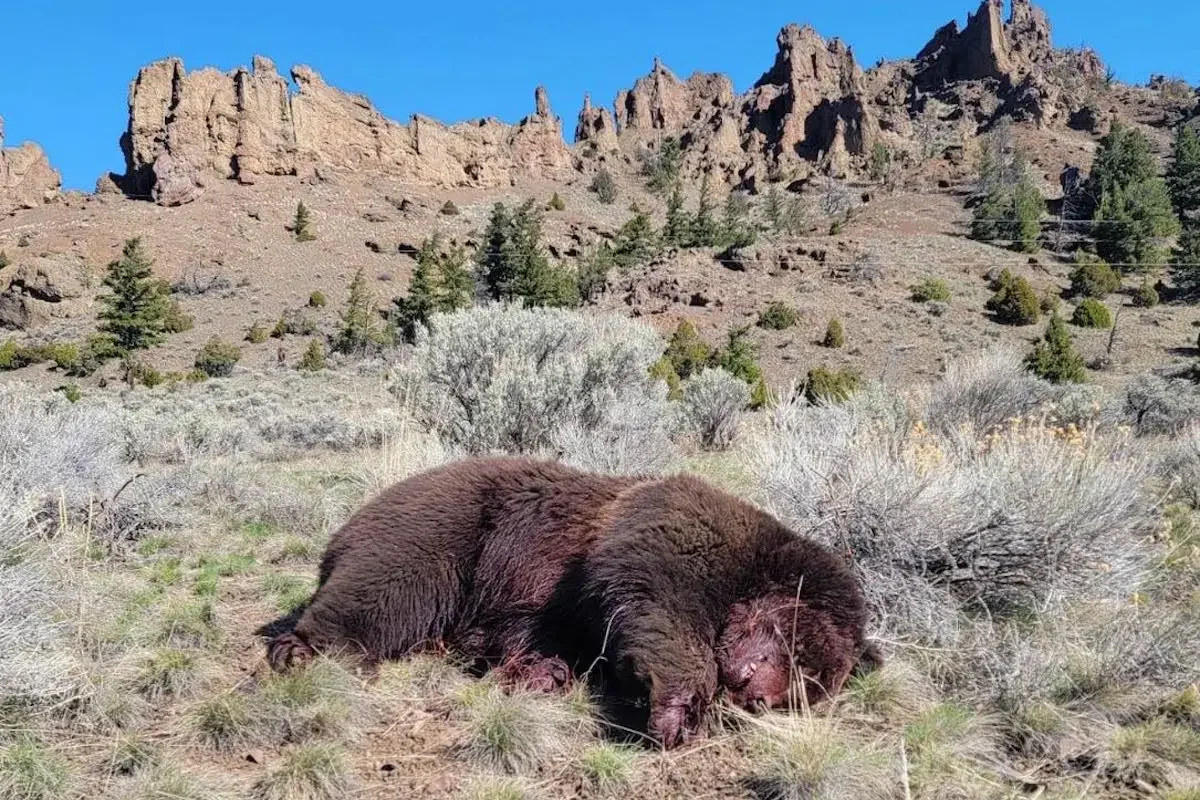 A local hunter turned himself in last week for killing a grizzly bear a few miles outside of Yellowstone National Park, local media reported.
On May 11, Wyoming resident Patrick Gorgerty was charged with a misdemeanor for taking a trophy game animal without the proper license, but he could still face federal charges for killing an endangered species.
According to the Powell Tribune, which obtained the charging documents, Gogerty was out hunting on May 1, the opening day of black bear season, when he mistakenly shot the grizzly. Gogerty reported the killing to the game warden the next day.
However, within hours of the killing, the dead grizzly was spotted by more than 20 people from the side of the road, including some local wildlife photographers. Images of the dead bear were shared on social media and throughout the week, the story made national headlines.
Even though state charges have been filed, the Wyoming Game & Fish Department has not released a statement on the matter. Also, the U.S. Fish and Wildlife Service declined to comment as the incident is still being investigated.
If convicted in state court, Gogerty could face up to one year in jail and a $10,000 fine. He's scheduled to appear in a Park County Court on May 19 where he's expected to enter a plea.
Source: https://outdoors.com/hunter-charged-for-killing-grizzly-bear-outside-of-yellowstone/