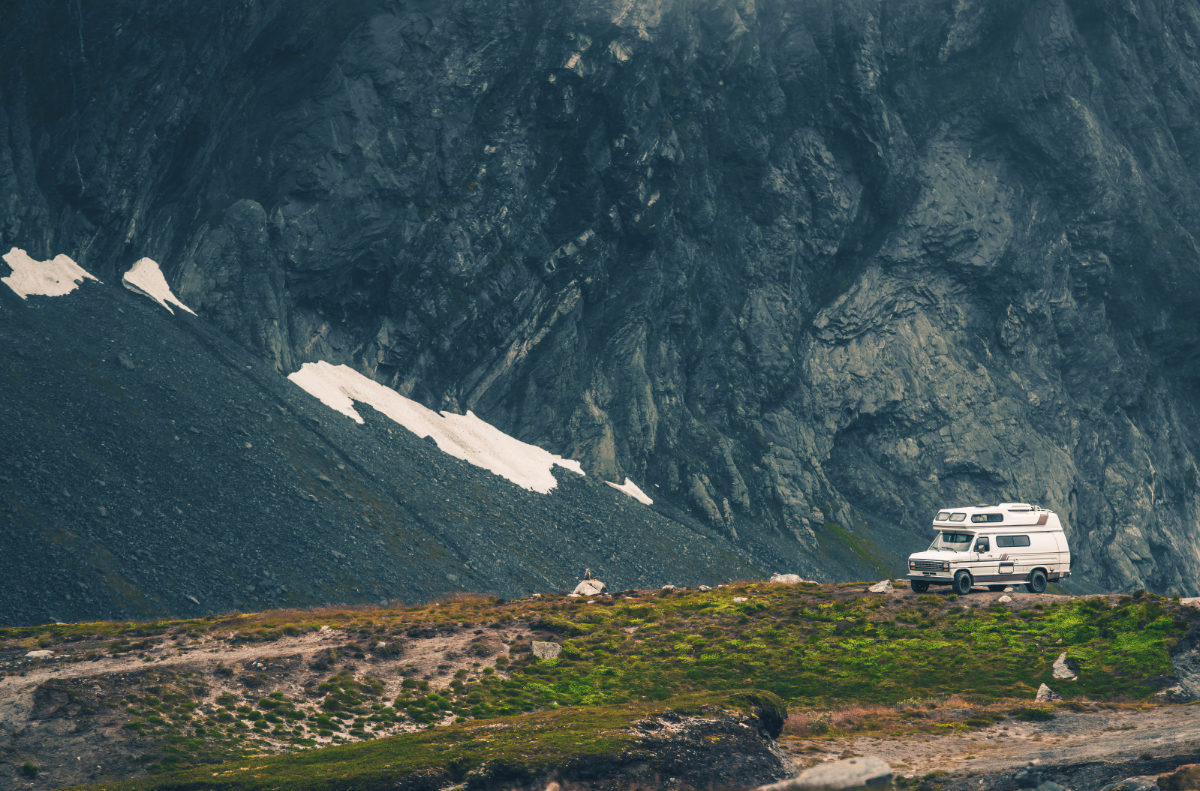 An increased interest in boondocking is one of the more intriguing trends for RV campers in recent years. Thanks to more powerful and efficient solar panels and house batteries, camping off-grid has become a more viable option for many people. This trend harkens back to an era when camping with a much more adventurous activity where seclusion and immersion in nature outweighed the convenience of modern amenities in a crowded—and often-noisy—campground.
But what do you look for when selecting a boondocking campsite? How do you find places off the grid to park your rig? Read on to learn more.
What is Boondocking?
For those unfamiliar with the term, boondocking is defined as camping in a remote area away from a developed campground. Often, boondocking campsites are completely free or come with a nominal cost. But they also don't have any amenities like shore power, water hookups, cable TV, or wireless internet. Because these locations are usually in remote areas, there aren't any showers, laundry facilities, and other modern conveniences that are found at most modern campgrounds either.
Why Go Boondocking?
Many RVers enjoy staying in a campground where they have access to a variety of luxuries just a short distance from their vehicles. But boondockers prefer the sense of adventure that comes with living off the grid and avoiding busy campsites. They find relaxation in parking their motorhomes or travel trailers in remote locations where they can enjoy plenty of silence and solitude.
Boondocking—or dispersed camping—is also a great way to connect with nature. The remote locations for boondocking give RVers easy access to nearby trails and scenic locations. It also provides more opportunities to spot wildlife, go stargazing, or just soak up the sounds of the forest, far from the noise of an urban setting.
Where Can You Go Boondocking?
Boondocking is usually allowed anywhere on federal public lands, so long as you stay a short distance from an established road. Boondockers are not allowed to open gates to access land typically closed to the public. They also shouldn't travel long distances off-road as their vehicles could cause damage to the environment or distrupt wildlife.
According to the Bureau of Land Management (BLM), visitors are allowed to camp on federal lands for up to 14 days out of a 28-day period. In other words, RVers can park their rigs on public lands for free for up to two weeks each month. Additional rules and regulations may apply in certain BLM or US Forest Service (USFS) lands, so be sure to check with local rangers or visitor centers before claiming a campsite.
It may be possible to boondock on private property as well, but that is solely at the discretion of the landowner. Always ask for permission before parking your motorhome or travel trailer on private lands.
How Do You Find Places to Boondock?
Both the BLM and USFS offer online and printed maps of the various units that fall under their jurisdiction. Searching for "dispersed camping" sites on the websites of those two governmental agencies usually reveals good locations for where to park your vehicle. Other RVers and local rangers are also excellent sources of information when looking for the best places to camp.
Additionally, there are several websites and mobile apps that can assist RVers in finding a good location. Those include Campendium, iOverlander, and Free Camping. Alternatively, GPS device manufacturer Garmin also includes dispersed campsites on public lands in its RV-specific products. Those gadgets can actually help boondockers navigate to some excellent locations that might otherwise be difficult to find.
What to Look for When Selecting a Boondocking Campsite
Once you've found a place that allows dispersed camping, there are some essential things to keep in mind when selecting a campsite. Here are a few things to consider:
Look for Established Campsites
When driving on public lands, keep an eye out for places where others have camped in the past. Tire tracks, cleared ground, a fire ring, and other signs of frequent use are good indicators that RVers have parked there before. If a particular site is used regularly, it is probably an excellent place to park your RV.
Park on Level Ground
Unlike staying at a developed campground, boondocking campsites usually aren't paved, nor are they all likely to be level. When searching for a place to park your vehicle, look for a location that is as flat as possible. That will make setting up camp easier and help keep your RV more stable too.
Quick and Easy Access
Make sure your chosen campsite has enough room for your RV to safely pull in and out without damaging the vehicle or the surrounding environment. If you plan on driving your motorhome, camper van, or tow vehicle frequently during your stay, you'll also want to be able to come and go quickly. That isn't as much of a concern if you'll mostly just be staying in one place, but it is still important to consider ease of access throughout your stay.
Proximity to Town
While the goal of boondocking is to stay at remote and secluded campsites, it's always nice to have easy access to a nearby town. This makes it easy to fuel up and grab some additional supplies, and can be handy should your RV require maintenance or repairs. It can also be fun to head to town for dinner or shopping after spending a few days in seclusion.
Access to Trails, Lakes, and Other Natural Features
If you like to hike, bike, fish, or kayak while camping, you may want to look for a boondocking site that provides quick access to those activities. In many cases, you can park within walking distance of trails, lakes, and rivers, making it easy to explore the surrounding wilderness using your RV as a base camp. You'll seldom get similar access while staying at a developed campground.
Scenic Views
When camping at an RV park, your view is often limited to the motorhomes and travel trailers parked on either side of you. But when you're boondocking, you can often find campsites that offer spectacular views without another person in sight. Park your RV on top of a hill or mountain ridge and soak in the expansive vistas. Or, set up camp alongside a lake or river and bask in the tranquility that comes with your close proximity to water.
Protection From the Weather
If the weather forecast calls for inclement weather, you may want to find a campsite that provides shelter from the elements. Tall trees or a hill can create a wind block, protecting your vehicle from strong gusts, as well as excessive rain or snow. Because you'll have some freedom for where you can park, you can also turn the nose of your RV into the wind to help limit exposure. Avoid parking under trees if the storm is especially powerful, as falling limbs could cause damage to the vehicle.
Cell Service
Cellular network service can be hard to find on federal public lands. If you're looking to disconnect, this can be a fantastic benefit that comes with dispersed camping. On the other hand, if you prefer to stay in contact with others, you'll want to check your phone for coverage before parking your rig. If staying in touch with others is important, pick a location where your phone still has coverage.
Find Seclusion
Most boondockers are looking to camp someplace where they can truly get away from it all. When selecting your campsite, make sure that it provides all of the privacy and seclusion that you need. Drive a few extra miles if it means getting away from other campers, and don't be afraid to venture further into the wilderness to find the experience you're looking for. Dispersed camping is somewhat of a throwback to a time when RVers were more independent and adventurous. Embrace that spirit to its fullest.
Hopefully, you now have a better sense of what to look for when selecting a boondocking campsite. By keeping these things in mind, you'll have a safer and more fulfilling experience while camping in the wilderness. Enjoy the adventure.
The post How to Select the Perfect Boondocking Campsite appeared first on RV.com.
Source: https://www.rv.com/lifestyle-travel/how-to-select-the-perfect-boondocking-campsite/