How To Find Your Dream National Park Job

Earn Money & Explore the Country: The Best Ways To Find National Park Jobs
National park jobs offer the perfect opportunity to explore our country's stunning national parks while earning money. These jobs are easily accessible and offer competitive pay. Plus, the breathtaking landscapes you'll encounter are a major bonus.
Check out some of these tips and more information on how to find national park jobs.
What kind of jobs do national parks offer?
Like many employers these days, national parks are looking to fill roles for their busy summer season. You can find listings for housekeeping, gift shops, cooks, waitresses, bartenders, tour guides, and more. You might even find management positions for hotels and lodges. Even if you don't have experience in any of these positions, there is still an opportunity for those who want to learn a new skill.
If you don't need a paycheck, you can also find camp hosting jobs that will provide you with a site for your hours worked.
Don't forget, these are short-term positions, usually from Memorial Day to Labor Day, and you can explore the parks on your days off. Some parks even allow you free or discounted rates for fee-based attractions.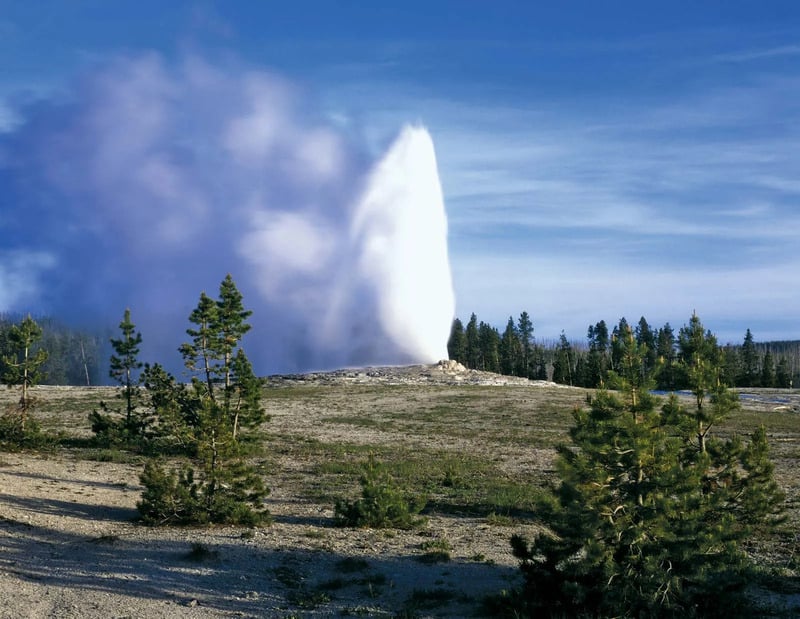 What are some benefits of a national park job?
Just having the opportunity to spend your time in a beautiful national park is a great perk; however, there are other benefits you might want to consider.
Pay
Pay will, of course, depend on the type of job you perform. Management positions will have a higher hourly salary, but most full-time jobs will pay anywhere from $14-$16 per hour. You can also receive tips, again, depending on the work you do. Bartenders, waitresses, housekeepers, and tour guides can easily fill their bank accounts with tips from satisfied customers.
Housing
As an RVer, you can get a site at one of the nearby campgrounds. Some have parks designated for work campers, and you can likely get the site for free or at a reduced rate, depending on the park's policy.
Many national parks also have employee housing or rooms available at the park's lodge. These situations could require you to have a roommate, so be sure to check what might be required, as well as the cost.
Food
You can also sign up for meals or a meal plan. There would be some cost, but it is usually a reasonable amount for three square meals a day.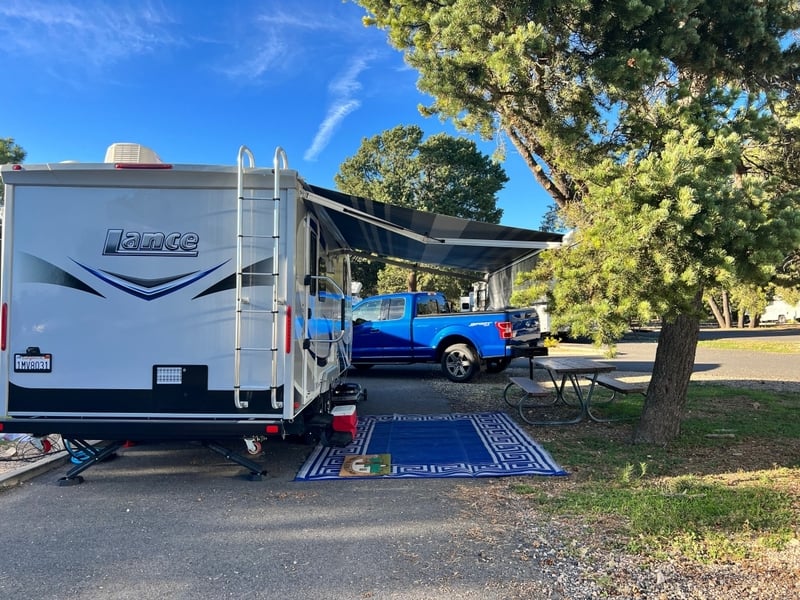 Where do I find national park jobs?
If you're looking for national park jobs, there are many resources available to help you find openings. Some good places to start are websites like USAjobs.gov, Cool Works, Workamper News, and CamperGigs.
USAjobs
USAjobs.gov is a prime place to find national park jobs. Search "National Park Service" and select "Temporary" in the Work Type field.
Cool Works
Cool Works has job listings for national parks across the US. There is no cost to pursue jobs in a state or area of your choosing. The website also has positions to apply for if you don't have an RV and require housing.
Go to CoolWorks.com and find the tab "Find a Job". Then go down to "National Parks" and see all the different parks looking for people to hire. They will list the job titles, usually the pay, any experience necessary, and the tasks that will be expected.
Workamper News
Workamper News is one of the best and most popular places to find work camping positions, including national park jobs. This organization requires a membership to get the most up-to-date job listings, but it is worth the $20 per year you will pay. You can check it out with a free trial.
National park websites
Some of the national park positions are volunteer, but there are still some that pay a wage and, of course, RVing couples are a great resource for them. In addition to the positions listed earlier, you could also take tickets at a park entrance or be a campground host who greets visitors, maintains sites, and assists with other job duties.
Campground hosts might also answer questions about local attractions, activities, and trails or local services such as gas stations, stores, or medical facilities. They might even refer visitors to forestry officials or other park administrators. You can start your search here.
CamperGigs.com
CamperGigs is relatively new, but a great way to find all sorts of jobs, including national park positions. CamperGigs is a website and app created by RVers for RVers. All you need to do is sign up. The website and app use a map-searchable interface to connect travelers with opportunities.
Subscriptions are $29.99 per year. Visit their website for more information.
Tips when applying for national park jobs
The Park Service and concession companies typically hire six months in advance, so you need to start early.
Check out the private websites of concessionaires, which also may include jobs at resorts and camps. Concession company Xanterra starts looking as early as mid-January for summer workers at Yellowstone National Park Lodges, Grand Canyon South Rim, Zion Lodge, and Mount Rushmore National Memorial.
Keep an eye out for job fairs hosted by resorts or concessionaire companies. You might also find representatives available to answer your questions and get you started on an application at some of the larger RV shows.
What national park will you work at this summer?
National park jobs are a great fit for just about any RVer. If you want to have some adventure while working and paying for your lifestyle, this is probably a good job for you. Even if you don't need any income but want a site in a great location for a few hours of work each week, you can be a camp host.
Getting an RV site in a national park might be difficult because most parks are so busy. You have to reserve your RV site months in advance. Having a position in the park will get you "in" for a site where you will be just a short drive or hike away from some great views, plenty of wildlife, and many stories to tell about your summer adventures.
Get RV-safe directions
For all of your camping and trip planning needs, look no further than RV LIFE Campgrounds and RV LIFE Trip Wizard. Campground Reviews is a trusted source of campground and RV park reviews offered by camping and RV enthusiasts just like you. With its accompanying RV LIFE App, RV Trip Wizard gets you to your camping destinations utilizing RV-friendly routes specific to your RV and travel preferences.
Been to a campground lately? Don't forget to leave a review! Reviews help other RVers like yourself, and they help the campground. Leave a campground review today!
Related articles:
The post How To Find Your Dream National Park Job appeared first on RV LIFE.