Helpful Camping Packing Tips to Optimize Your Next Outdoor Adventure

Be well-equipped for any trip: Stay comfortable and protected with these handy hacks and simple camping packing tips.
Camping is one of the best ways to disconnect from the hustle and bustle of everyday life. It's the perfect opportunity to unwind and connect with nature. But, whether you're a seasoned camper or a first-timer, packing for a camping trip can be daunting. There's an art to putting together the perfect pack. You want to make sure you have everything you need, but you don't want to bring too much and end up with a heavy and cumbersome load.
Check out some simple and helpful packing tips to make your next outdoor adventure a breeze.
Use Space-Saving Techniques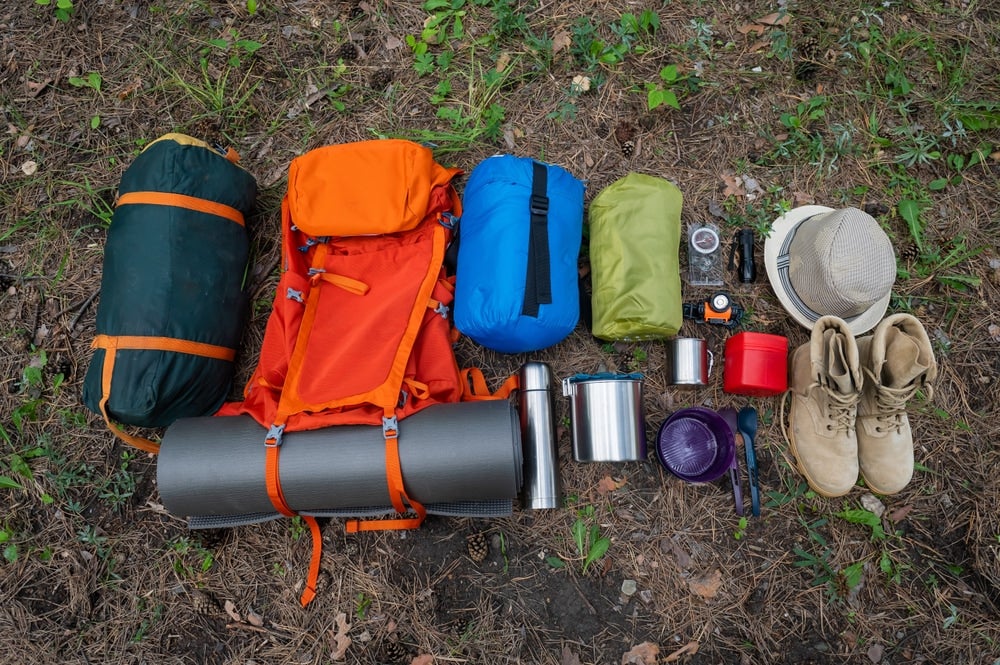 Rule number one: Pack light. Remember that you'll be carrying around everything you bring, so only pack the essentials. Focus on lightweight and compact pieces that easily fit in a backpack.
Use space-saving techniques like rolling your clothes instead of folding them. Put smaller items inside larger ones to save even more space. Choose multi-purpose pieces, like Free Country men's sweatpants and women's joggers, which are comfortable enough to sleep in, but built for performance to wick away moisture and sweat.
---
Prepare for Unpredictable Weather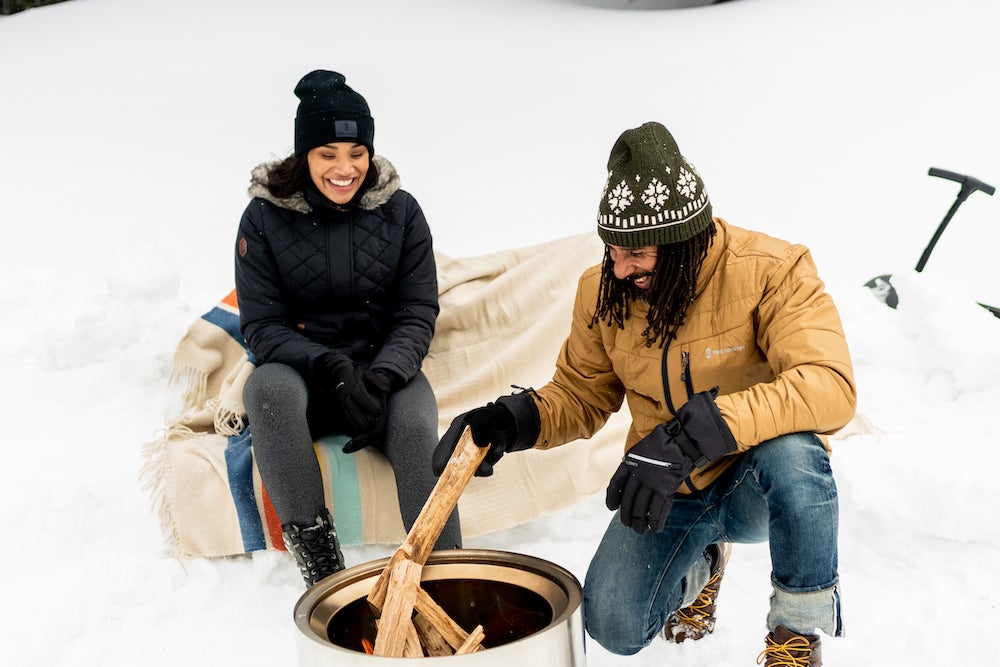 Weather can be fickle, so make sure you prepare for inclement conditions. Bring layers you can add or remove as needed if the temperature drops at night and spikes during the day.
You also don't want to be stuck outside during a storm without the proper gear. Waterproof rain jackets are crucial. Free Country's X2O zip-up is a lightweight and breathable design that packs away into its own pouch. The waterproof fabric keeps you dry during downpours, while the built-in UPF 50+ protection shields you from harmful UV rays, so even when the sun is shining, you're free to keep moving.
---
Meal Prep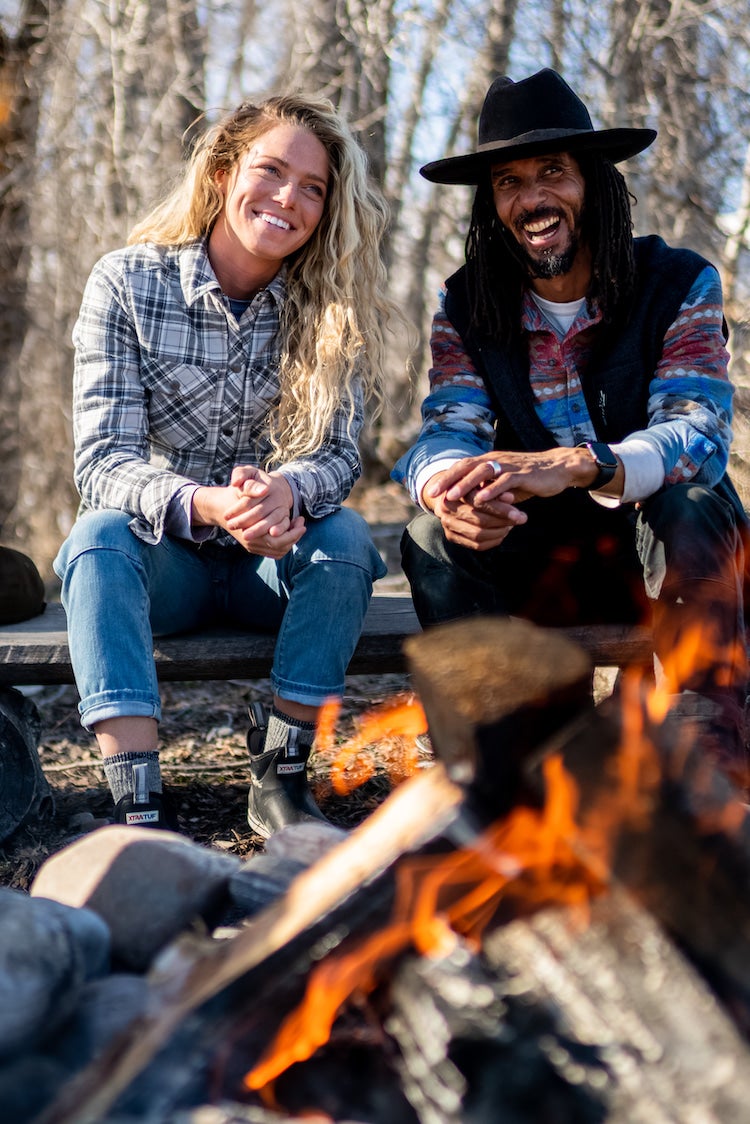 Cooking while camping can be tedious and messy, and it requires a lot of ingredients and tools. If you plan ahead and bring pre-cooked meals, you'll save yourself a lot of time and unnecessary hassle. Plan a detailed menu and measure out the exact amount of provisions you'll need, or bring prepared meals you can easily heat up over a campfire or portable stove.
Speaking of food, make sure yours is always properly secured to keep away wild animals. To avoid unwanted furry guests, use bear-resistant and air-tight containers or hang food from a tree branch. Never leave chow out in the open, and never store it in your tent.
---
Emergency Supplies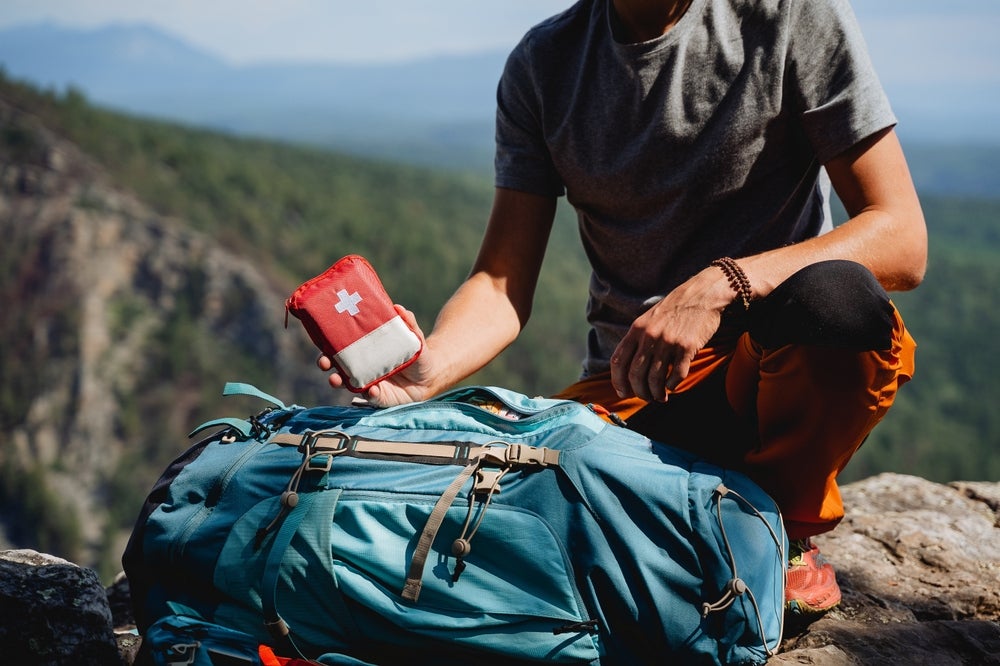 A tent and sleeping bag aren't the only camping requirements. Accidents happen, so be sure to have a first aid kit with bandages, antiseptic, pain relievers, and other important basics you might need in a pinch. Water is the most important survival need—staying hydrated is paramount—so bring more than you think you'll need in case something goes awry.
The National Park Service recommends drinking two liters per day (about half a gallon). So, take enough to cover several extra days, plus anything needed for cooking and cleaning. And don't rely on finding a water source at your campsite, either. Bring water purification tablets or a pint-size water-filtration system to make sure you have enough safe drinking water.
If you're hiking, always bring a hydration pack or reusable bottle with you. Don't forget bug spray and sunscreen, too. Stay safe with clothing pieces sporting built-in UPF fabrics like Free Country's sun shirts for total protection from harmful rays and biting critters.
The post Helpful Camping Packing Tips to Optimize Your Next Outdoor Adventure appeared first on The Dyrt Magazine.
Source: https://thedyrt.com/magazine/gear/helpful-camping-packing-tips-to-optimize-your-next-outdoor-adventure/