Group Says Florida Officers Killed 34 Snakes by Mistake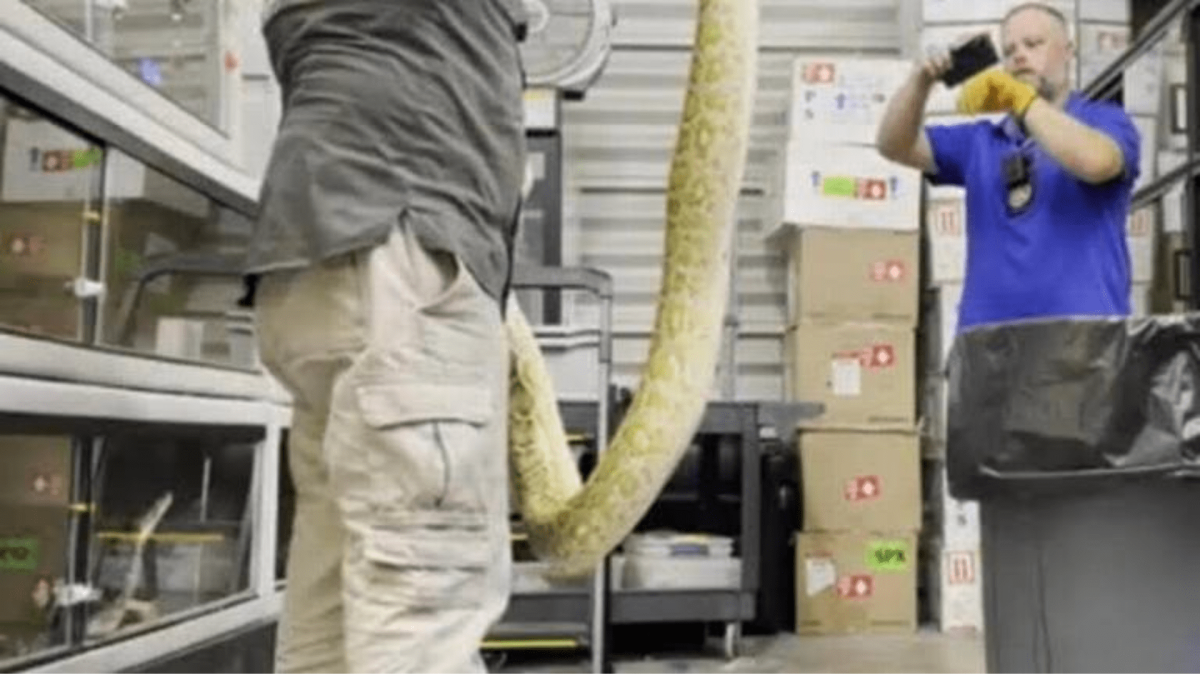 An advocacy group for reptile owners released a harrowing video this week showing Florida conservation officers killing 34 legally owned snakes and a pregnant Boa constrictor at a reptile sanctuary in the Sunshine State.
The Florida Fish and Wildlife Conservation Commission told The Miami Herald that the snakes' owner relinquished control of the animals to the officers and requested that they euthanize them, but the group, Reptile Keepers, disputes that claim.
In a statement, Reptile Keepers said most of the snakes belonged to snake collector Chris Coffee, who the FWCC forced to keep his snakes in captivity for a year following a legal issue.
The group explained Coffee had acquired a Conditional Species Permit when he bought 120 pythons, but the state government updated the law and rendered the permit obsolete in 2021. The group argues Coffee's right to own the snakes should have been grandfathered in.
On April 6, conservation officers made an unannounced visit to the facility because they wanted to see if a python had escaped, and then they proceeded to kill the snakes.
According to the group, the officers misidentified the Boa constrictor as a python, so they killed it as well. The group told local media that the Boa was pregnant with 32 babies and each snake could have sold for up to $4,000. The owner of the snake, Bill McAdam, told reporters that he's retained an attorney to possibly pursue the issue in court.
Meanwhile, the FWCC said it investigate the matter further. "Assembling the information and records required to provide a clear picture to the public on the facts of this incident may take time, but the FWC is committed to providing factual information when it becomes available," the agency told reporters.
Source: https://outdoors.com/group-says-florida-officers-killed-34-snakes-by-mistake/