Grech RV 2nd OEM to Tout All Units as 'Adventure Ready'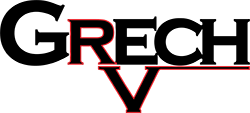 VAIL, Colo. – Harvest Hosts, a membership program giving RVers access to unique overnight camping options, announced that Grech RV is the latest RV manufacturer to join the Harvest Hosts Adventure Ready program. This partnership means that all Grech RV units will be fully-equipped and compliant with Harvest Hosts guidelines, allowing them to park overnight at any of Harvest Hosts' 8,000+ locations. Grech RV is now the second RV manufacturer to join the program.
"We're thrilled to welcome Grech RV to the Harvest Hosts Adventure Ready program," said Bill Zhang, chief marketing officer at Harvest Hosts. "Their commitment to creating RVs that are both off-road capable and fully self-contained makes them a great partner for our program. We're excited for RVers to have the opportunity to explore more of the country and stay at unique Harvest Hosts locations with a Grech RV."
There are so many models and types of RVs that people often don't know if something complies with certain guidelines. RVers will have the assurance that Grech's 2023 RV models under the Strada, Turismo, and Terreno brand names will be fully self-contained and ready to stay at any Harvest Hosts location across the country.
Grech RV units are equipped with a lithium battery system that allows for up to 12 hours of off-grid power. Additionally, their off-road capabilities mean that they can get to even the most remote Harvest Hosts locations. With Grech RV's commitment to making all of their units Harvest Hosts Adventure Ready, RVers can confidently explore new destinations in any Grech unit. Fully-self contained class B motorhomes or campervans are a much rarer occurrence, making Grech RV's product line a perfect fit for the Harvest Hosts Adventure Ready Program.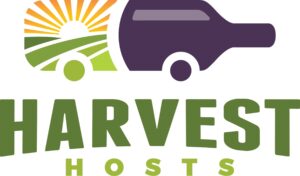 Harvest Hosts provides RVers with a unique way to explore the country while supporting small businesses. Host locations include wineries, farms, and museums. Hosts offer unique experiences you wouldn't get at your typical campground: you can go wine tasting, go berry picking, tour a museum, and even befriend alpacas at many Host locations!
"We're excited to be a part of the Harvest Hosts Adventure Ready program," said AJ Thurber, the vice president of Grech RV. "Our vans are designed for adventure, and being able to park at Harvest Hosts locations across the country is a perfect fit for our customers. We're looking forward to the opportunity to introduce more RVers to the unique experiences that Harvest Hosts offers."
Both teams plan to celebrate this new partnership by setting off on a trip to explore Harvest Hosts locations throughout California and out to Denver in a Grech unit.
The partnership with Grech RV marks an exciting development for the Harvest Hosts Adventure Ready program. Harvest Hosts plans to continue expanding the program in the future, working with leading RV manufacturers to inspire RV owners to find unique and memorable stays that support small businesses across North America.
About Harvest Hosts
Harvest Hosts is a membership club for RVers offering unique overnight stays at over 8,000 locations all over North America – including more than 4,700 farms, wineries, breweries, distilleries, golf courses, museums, and other scenic small businesses in addition to over 3,300 Boondockers Welcome community host locations. The company is the largest private RV camping network in North America, and its mission is to help millions of people live happier lives through road travel, while supporting wonderful small businesses and communities along the way. Harvest Hosts' latest offering, CampersCard, provides free marketing for campgrounds, and perks, discounts, and benefits for campers. To learn more, visit: www.harvesthosts.com or www.camperscard.com; download the Harvest Hosts app on iOS here and Android here.
About Grech
Grech RV is an RV manufacturer based in Riverside, CA that has spent the past 40 years building and perfecting its product line, offering a return to hand-crafted coachbuilding with remarkable craftsmanship, unparalleled fit, finish, and attention to detail, setting a new standard of quality and luxury in the Class B motorhome market. For more information on Grech, visit grechrv.com.
Source: https://rvbusiness.com/grech-rv-2nd-oem-to-tout-all-units-as-adventure-ready/