Grand Design Voted 'Best Employer' in 'Goshen News'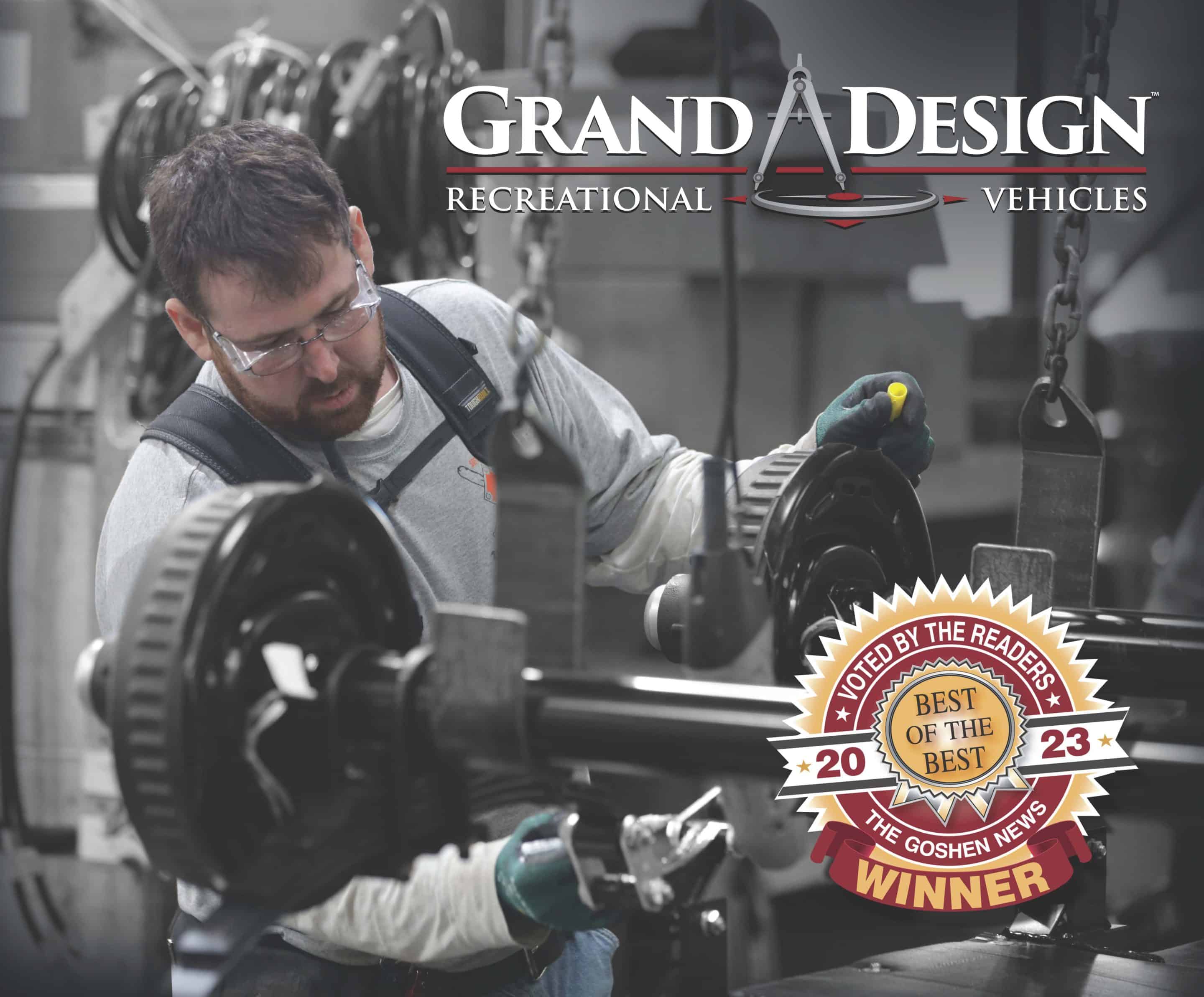 MIDDLEBURY, Ind. – Grand Design Recreational Vehicle Company was recently awarded "Best Employer in Manufacturing" in The Goshen News 2023 BEST OF THE BEST contest, according to a release from the company.
Award winners are nominated by readers throughout Elkhart, LaGrange, Noble and Kosciusko counties to recognize the best businesses in the area. With record-breaking participation and more than 115,000 votes, readers named Grand Design RV as the leader in demonstrating superior business practices in manufacturing.
"Each award winner in this list truly deserves the title, Best of the Best," Doug McAvoy, Publisher of The Goshen News, stated in his announcement printed earlier this year. "They have earned readers' votes through hard work, excellent customer service and great products."
Readers score their favorite organizations in twelve categories: Automotive, Employer, Entertainment, Financial Services, Food & Drink, Health & Wellness, Home Sweet Home, Living Well, Looking Good, Professional Services, Specialty Retail and Travel. The publication drew online and print participation from readers across area counties and recorded more than 4,500 nominations.
"It's an honor to be nominated, let alone win top employer in the manufacturing space," said Don Clark, President and CEO of Grand Design RV. "This achievement is made possible by all our Grand Design team members. Since day one, we've always said we're in the people business – first and foremost. We just happen to produce and service top recreational vehicles. Thank you to the communities who participated in this contest!"
Source: https://rvbusiness.com/grand-design-voted-best-employer-by-goshen-news/