MIDDLEBURY, Ind. – Grand Design RV Co. announces its latest investment to enhance customer satisfaction with the MORryde Independent Suspension System, according to a release. On Solitude and S-Class series, Grand Design now offers the MORryde Independent Suspension System as an option direct from the production line. This partnership not only highlights a significant response to customer feedback but also reinforces Grand Design's continued commitment to product and safety innovations for owners.
"It's important that we listen to our customers and put value into their feedback when it comes to product development," said Tommy Hall, Product Manager for the Solitude brand. "We've learned that many of our customers add independent suspension to their Solitude in the aftermarket space. By offering this feature direct from the factory, we are able to meet our customers' demands and continue to make it easier for them to enjoy their unit."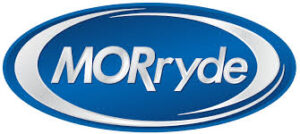 The MORryde Independent Suspension system reduces road vibration and shock transferred from uneven roads to the Recreational Vehicle. This feature results in a reduction in wear and tear throughout the Recreational Vehicle.
Benefits of ordering the MORryde Independent Suspension System on a Grand Design Solitude include:
Owner's VIN Tag will indicate higher-rated axles
Decreased installation time when ordered through Grand Design versus the nine-month, or longer, backlog on installs at the MORryde facility
No travel to Northern Indiana needed to install and house unit at MORryde for four days to install the system
Independent Suspension can now be financed at the point of purchase
Value added with Independent Suspension if, or when an owner chooses to trade-in
Owners will experience an enhanced travel experience with smoother towing
Improved control and handling of Recreational Vehicle with up to 5-1/2-inch suspension travel
Road vibration reduced on today's roughest roads
Increased protection of Recreational Vehicle from road shock with rubber shear springs
Grand Design will be debuting the Independent Suspension system at the 2023 Florida RV SuperShow, January 18 –22, 2023. Retail orders including the MORryde Independent Suspension System are available NOW through Grand Design dealer partners.
Source: https://rvbusiness.com/grand-design-to-offer-morryde-independent-suspension/