Go RVing's April Trends Report Now Available Online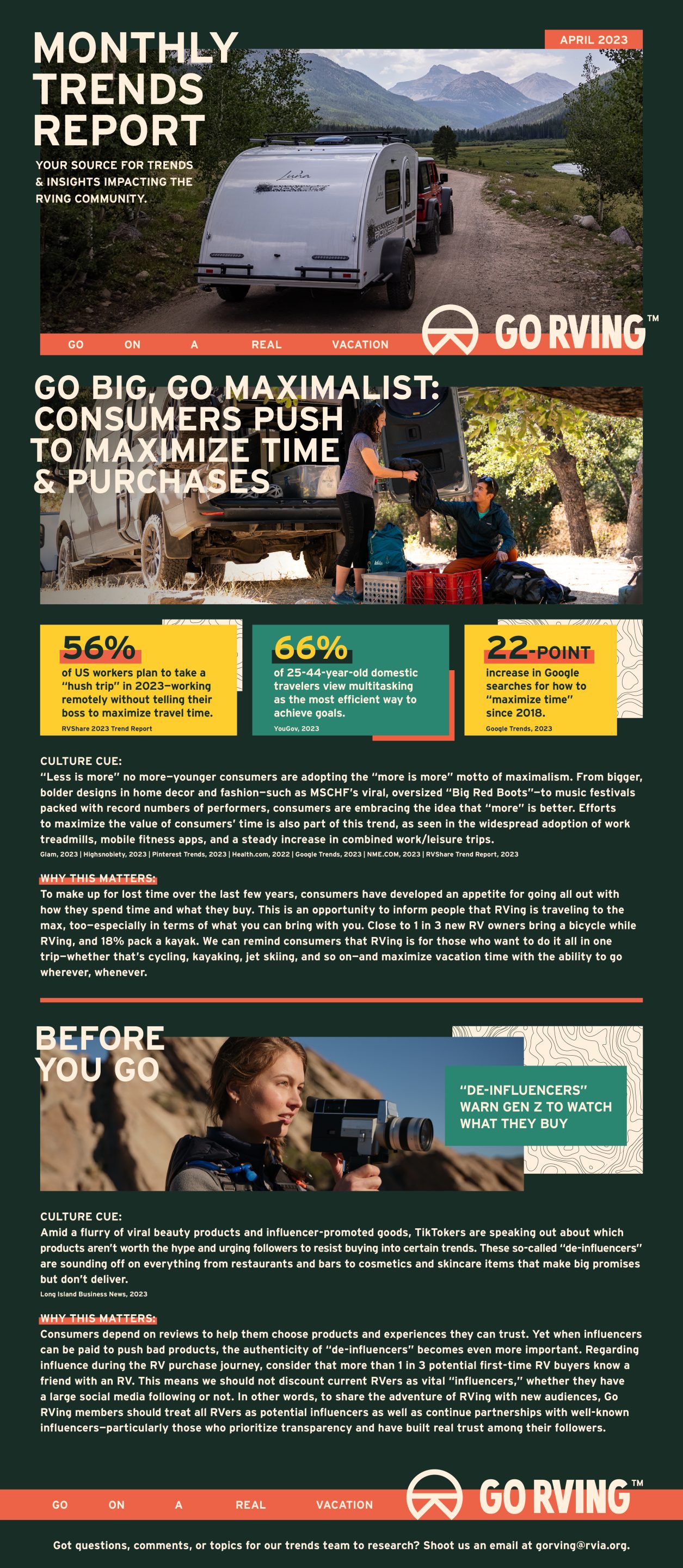 FAIRFAX, Va. – Go RVing is always monitoring what's changing, according to a release from the RV Industry Association (RVIA).
Each month, the Go RVing team shares three trends they are following and why those are important to the RV industry.
The April 2023 report explores consumer trends toward a "more is more" way of thinking. Consumers are looking to maximize their time and money in 2023, including getting the most out of their vacations.
Click here to view and download the complete Go RVing April Trends Report.
Source: https://rvbusiness.com/go-rvings-april-trends-report-now-available-online/