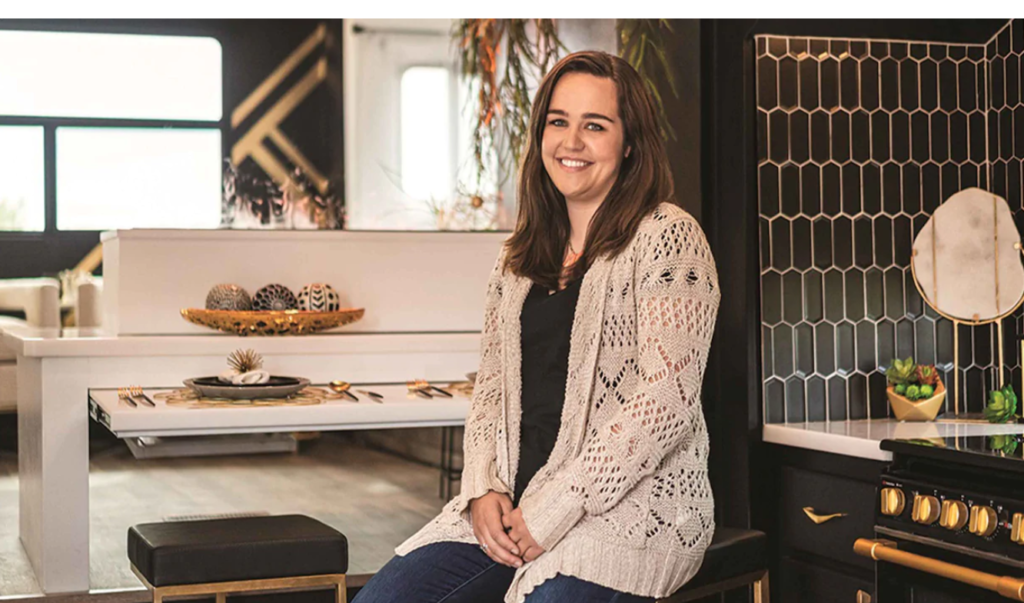 Do-It-Yourself projects have become increasingly popular among people of all ages and skill levels. Hands-on DIY projects are fun, easy ways to personalize your living space while learning new tips and tricks.
General RV will partner with DIY RV renovator and social media influencer, The Flipping Nomad, for informational seminars during the 2023 Florida RV SuperShow at the Florida State Fairgrounds, according to a release. These seminars will help campers find ways to elevate their RVs no matter the budget.
Known on Instagram and TikTok as the Flipping Nomad, Cortni Armstrong has lived in an RV full-time for the past seven years. Her journey as an Instagram influencer comes from humble beginnings. In 2014, she took up an offer from a friend to live in an RV when she could no longer afford her apartment. After fully immersing herself into the lifestyle, Cortni decided to buy an old RV and remodel it to make her dream RV a reality.
After seeing how much she loved her new lifestyle, her mother, Patti, partnered with her to help renovate RVs for customers. Now years later, the Flipping Nomad has exploded into a blossoming company with a waiting list of hundreds of customers long. Throughout the journey, Cortni has learned how a DIY project, whether as simple as changing out bedding and décor or more dramatic as painting cabinets, can transform an RV space.

The Flipping Nomad will host three, hour-long educational seminars at the Florida RV SuperShow inside the General RV Part Store starting at 11 a.m., Jan. 19-21. She will take RV campers through a progression of easy, simple, and cheap things they can do to update, renovate or simply change their RVs. Projects will range from minimal to bigger, more expensive remodels that can translate to any RV.
"Where you buy your RV is just as important as what you buy, which is why I'm so excited to join General RV at the Florida RV SuperShow," said Armstrong. "Together we are going to help people not only get into their perfect RVs but show them how they can add custom touches to make it their own."
Source: https://rvbusiness.com/general-rv-partners-with-the-flipping-nomad-in-tampa/