Gear Review: Bernzomatic Micro Torch

Some years ago, the New Jersey-based Bernzomatic introduced the Maker Detail Torch as a sort of multi-tool for starting fires. On paper, the butane-fueled lighter features a three-in-one versatile tip, an adjustable precision flame, and a pen-style grip. Since then, the device has garnered overwhelming praise, but how did it hold up during our testing? Read on.
Bernzomatic Maker Detail Torch
At the core of the Bernzomatic ST500 is the micro torch tip. It may be small, but it is mighty. The powerful butane flame provides pinpointed direct use. Due to its compact size and reliable flame output, it has become a favorite tool during camping trips. It burns at 2300 degrees, so getting a fire up and running is as easy as flipping a switch.
Traditionally, people would use a hot blower tip on a torch to shrink casings and tubing while working on repair projects. Though it can be used as a lock defroster during those bitter winter months. This attachment allows for heat to come out without a directly exposed flame. Blowing 1200 degrees of hot air into an iced-over lock will do the trick much quicker than a pocket hand warmer ever could.
The heated tip is useful when melting the ends of frayed rope – and putting some heat (630 degrees) where a hot direct surface is needed. A really well-thought-out feature is the continuous switch, which allows butane to continue to be fed to the torch, even when the trigger isn't engaged by your hand.
The Verdict
The Bernzomatic Micro Torch has become a staple for camping. Similar to a multi-tool, it isn't just a "torch," but rather, it's a powerful three-in-one fire and heat tool that comes in handy almost anytime and anywhere. It has three core features that make it an excellent tool for campers.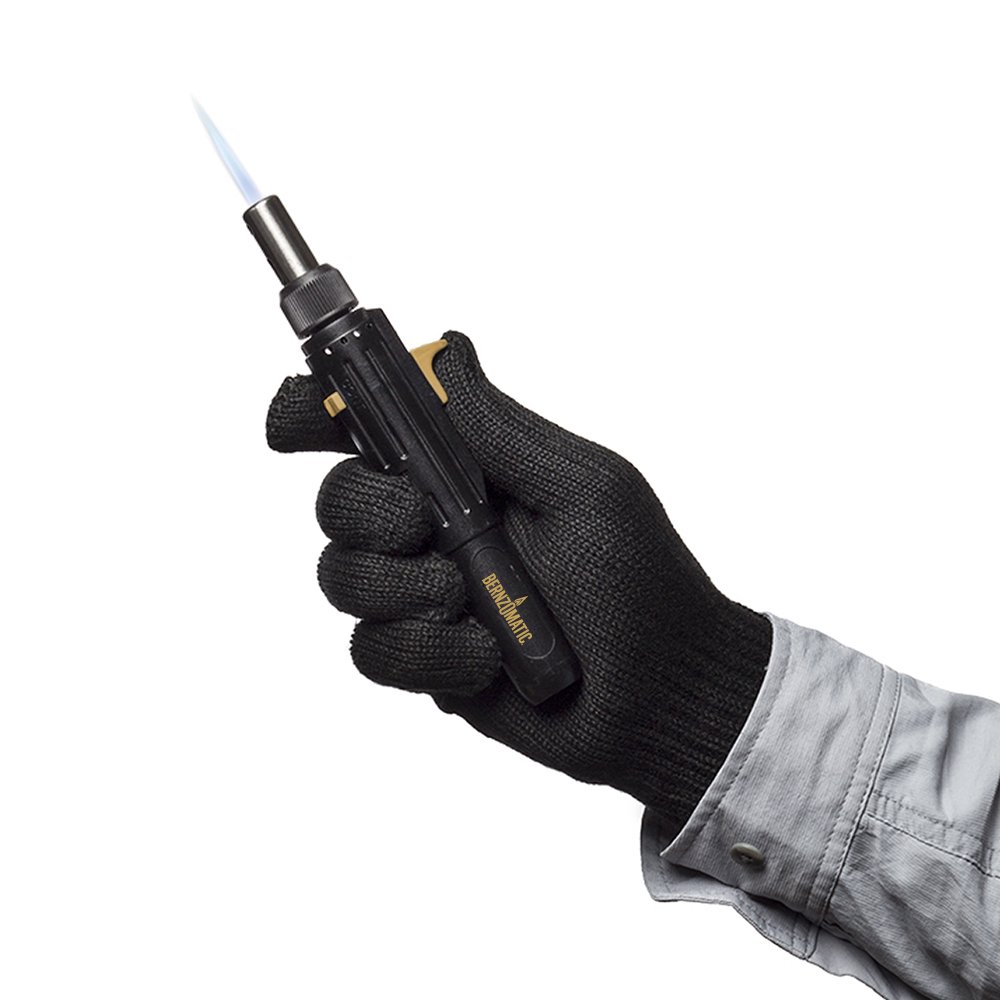 Features
Adjustable, Precision Flame
Trigger-Start Ignition
Continuous Flame Lock
3-in-1 Versatile Tip Included: Micro Torch, Soldering Tip, Hot Blower
Refillable with Butane Fuel
Limited 3-Year Warranty
Price: $26
Source: https://outdoors.com/bernzomatic-st500-3-in-1-micro-torch-review/