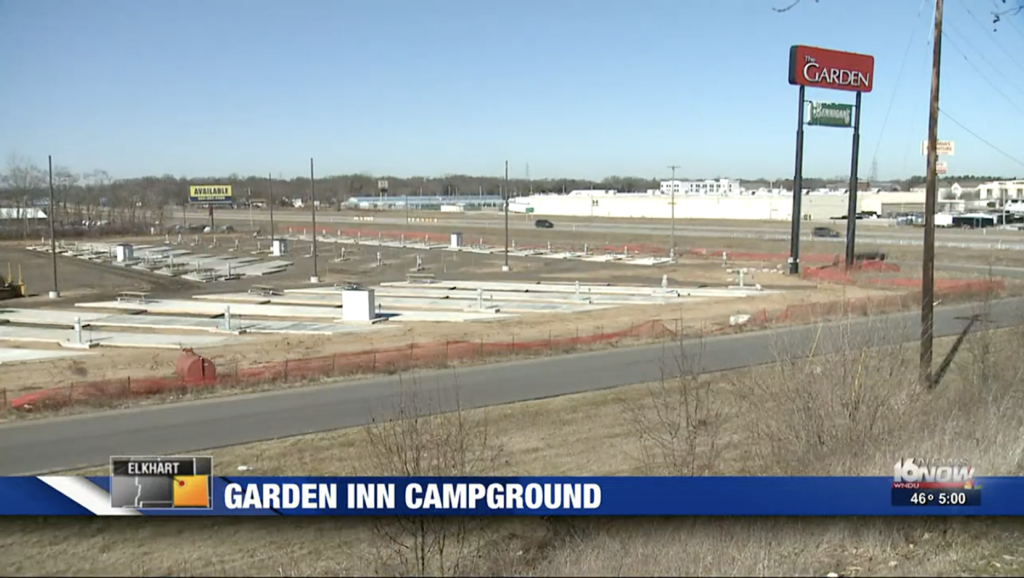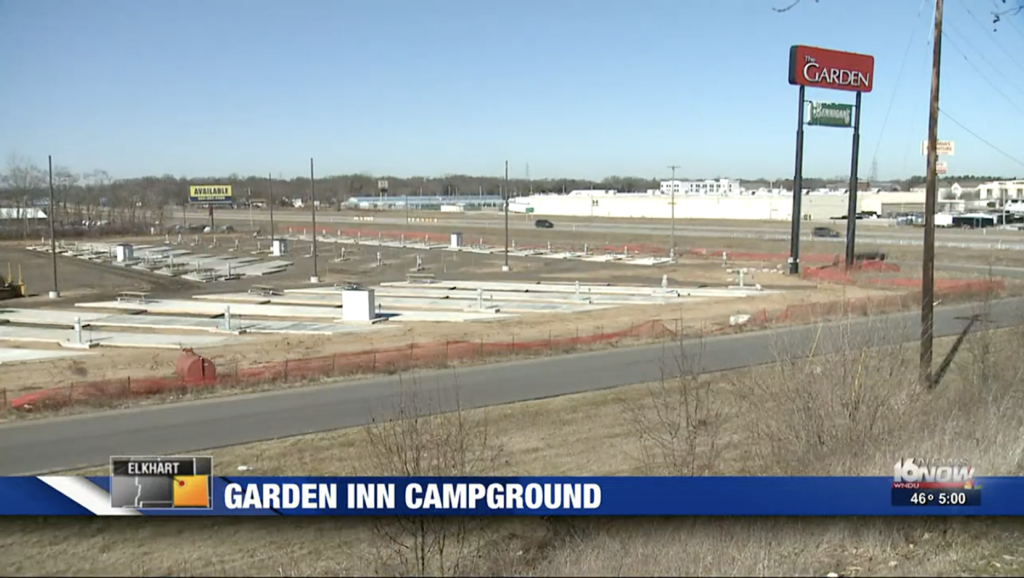 ELKHART, Ind. – A one-of-a-kind, open all-year, non-traditional campground is being built in the R.V. Capital of the World, according to a report by WNDU, the NBC television affiliate in South Bend, Ind.
The facility is located on a five-and-a-half-acre site south of the Indiana Toll Road at exit 92 in Elkhart.
The project developer is the owner of the Garden Inn next door.
The campground has 67-concrete pads for R.V. parking that can accommodate units up to 90-feet in length. Each pad has water, sewer, and electric service.
Click here for the full report by WNDU.
Source: https://rvbusiness.com/garden-inn-hotel-developing-a-new-campground-in-elkhart/