Fully Automated RV Parks: The Future of Camping?

Thanks for your support! If you make a purchase using our links in this article, we may make a commission. And, as an Amazon Associate, I earn from qualifying purchases. See the full disclosure here.
Fully automated RV parks are a fairly new thing in the RV world. Think about the benefits of automated RV parks. You can arrive whenever you want.
If you must park yourself at midnight, you certainly don't need to worry about checking in or paying. All that is done on your phone.
Also, consider that if you have a problem or question, there is no one there to answer. There is no personal contact.
Are these automated RV parks the future of camping? Let's take a closer look at them.
What Is a Fully Automated RV Park?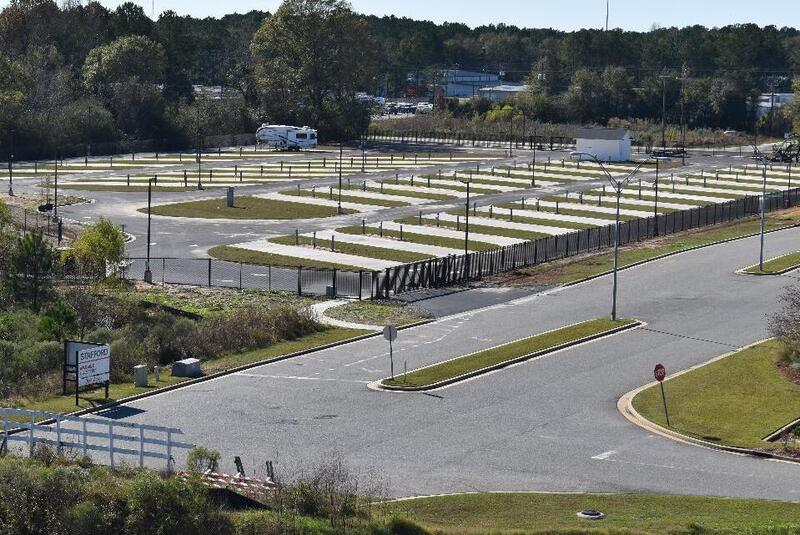 As the popularity of RVing continues, there are parks going up all over the country. Some are traditional parks with staff who take reservations, escort you to your site, and are around to answer your questions.
Hosts and staff members can tell you about the nearest restaurants or activities and provide you with information, the camp store, some firewood, or a bag of ice.
At a fully automated RV park, there's no one around to help if you have an issue. It takes the human element out.
You make your reservations online, pay with a credit card, enter your assigned code to open the entrance gate, and then you are left to take care of yourself. When you leave, you check out online and head down the road.
Yes, there are security cameras and someone to call in emergencies, but the point is, with automated RV parks, there isn't a human staff member on site.
Where is the World's First Automated RV Park?
The world's first automated RV park, named "RV Self-Park," was built by Jim Turntine in Sullivan, Missouri. It's located about 45 minutes from St. Louis, off I-44.
As an RVer himself, he understood the need for affordable, safe, overnight, or short-stay parking. The park was completed in 2020 and has modern and well-thought-out hookups, as well as plenty of security.
Turntine has future plans to expand this concept all across the country. Most are set to be located close to large metropolitan areas.
Even as Turntine is looking to roll out other automated parks, his patented and trademarked setup is causing investors to flock to his business model.
What to Expect at a Fully Automated RV Park
Simply put, a fully automated RV park is similar to any other automated business today. You make your payment online and receive instructions via text or email. Then you receive a gate code to enter or to allow your hookups to work.
1. How Do You Make a Reservation at an Automated RV Campground?
You make a reservation at an automated campground via the campground's website or app. You enter your date of arrival and departure, then pay with a credit card. Once you arrive at the park, you check in and receive a gate code, or instructions if applicable.
2. Is There a Human Being I Can Contact For Questions Or Problems?
There is no human interaction at the park, other than with your fellow RVers. If you have problems once you have checked in, there is usually a phone number to contact for help. How quickly that help might arrive or respond is unknown, but nearby.
3. What Amenities Are Usually Available at Automated Parks?
Park amenities can include nice-sized pull-through sites, modern hookups, a dog park, Wi-Fi, a children's play area, nearby restaurants, and more. Some parks cater to those who just want a stop-over. Others allow longer-term stays and might have more amenities.
Check out the automated campground below in Battle Mountain Park, Nevada, for long-term stays.
4. Are Automated RV Campgrounds Pet-Friendly?
Automated RV campgrounds are generally pet-friendly. Many even have fenced-in dog parks and grassy areas. Some of the Love's Truck Stop RV parks have walking paths to give you and your dog a way to stretch your legs after arriving.
5. Are Automated RV Parks Kid-Friendly?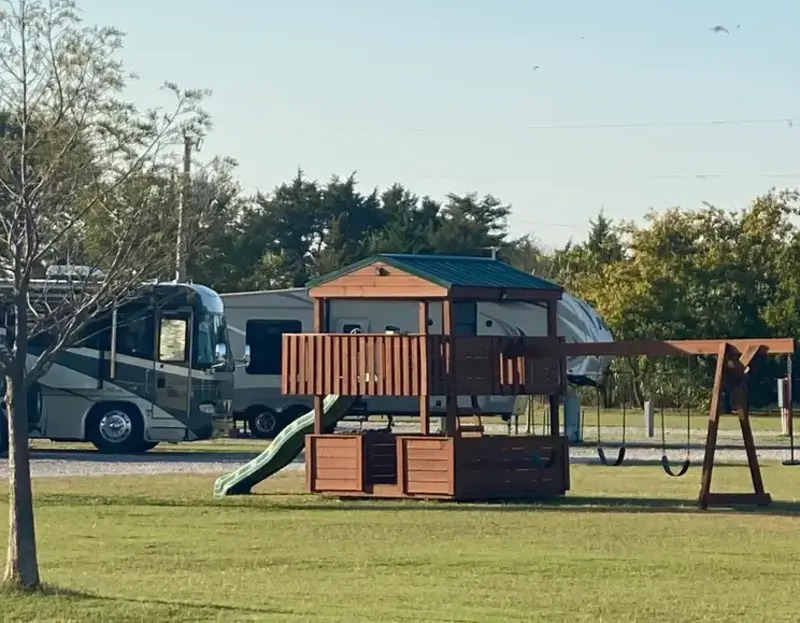 Depending on the RV park you choose, some have great kid-friendly activities, including one with a splash zone and pickleball court. Playgrounds are a common addition to your stay.
6. Is there Security at an Automated RV Park?
Part of the purpose of an automated RV park is to assist RVers in finding overnight camping areas that are safe and secure. Most parks have security cameras for your peace of mind and the owner/manager's ability to see what is happening.
Some even allow guests to see the camera footage via an app or website. You will find that many are fenced with a code for the entrance/exit gate.
Are Fully Automated RV Parks The Future of Camping?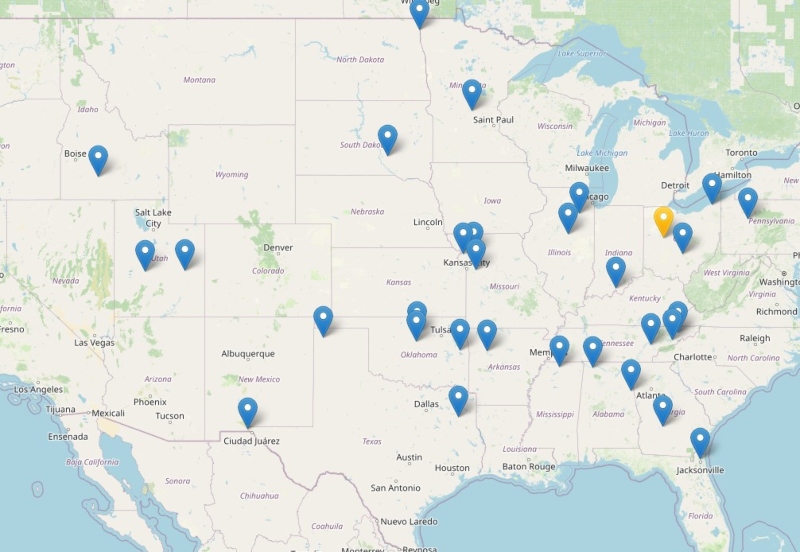 In this hi-tech world, automated RV parks are going to be a camping option going forward. As it stands, we now scan our own groceries, enter and exit RV parks with codes and fobs, and turn our RV lights and gadgets on and off with the touch of a button on our smartphone.
We can even see what our dog is doing while we're away and give them a treat that pops out of the camera device if we desire.
There are automated RV parks that are for stopovers, like Love's RV Stops, and others that are for more long-term parking.
However you see it, automated parks can serve all types of the RV community. Whether you're a full-timer who wants a safe place to stop for the night, a part-timer who desires to be near a certain area for site-seeing, or a weekender who wants a place with great amenities.
The next time you are on the road, check out the automated RV parks and let us know what you experienced.
---
Related Reading:
---
Terri Nighswonger and her husband Todd are full-time RVers and work campers. They have been living full-time in their RV for nearly three years with their Cavalier King Charles Spaniel, Newton, and their Minnie Australian Shepherd, Remi.
They originate from the Midwest but plan to enjoy the west for a few years, wintering in Arizona and summering wherever the road may lead. Writing is Terri's passion, but she also loves hiking, kayaking, walking her dogs, and anything she can do outdoors.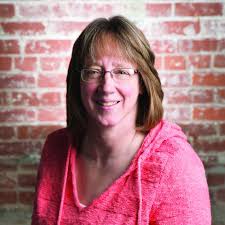 Source: https://rvblogger.com/blog/fully-automated-rv-parks-the-future-of-camping/