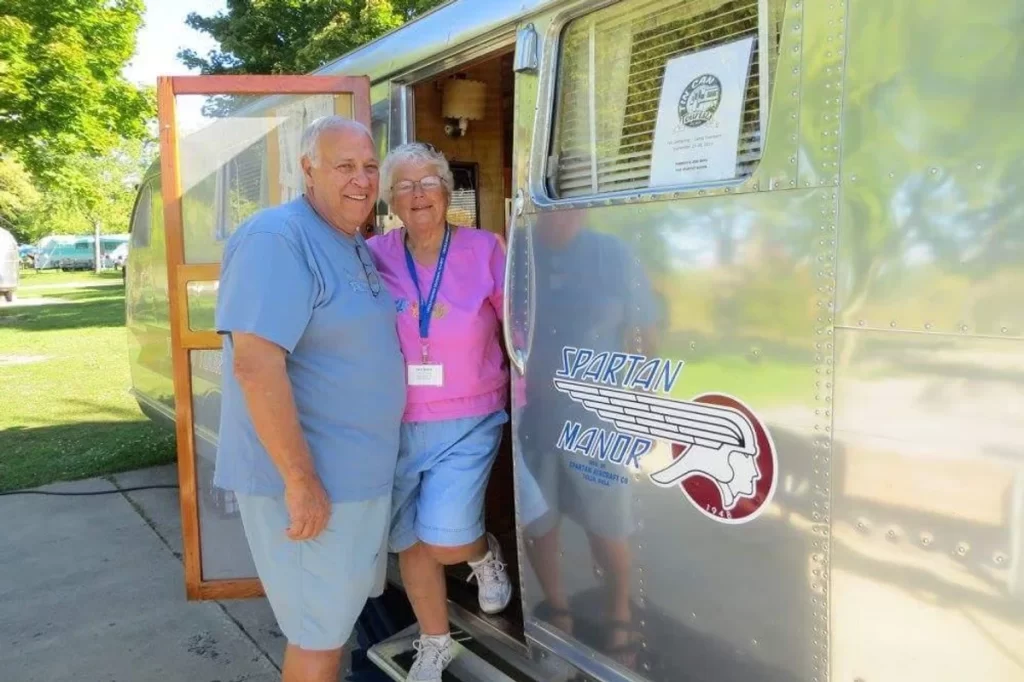 The problem, as Forrest and Jeri Bone saw it, was that the Airstream community only catered to silver-sided RVs and deemed anything else – including the Argosy-branded RVs that Airstream once built – unwelcome. "It was strange to us that they weren't more flexible," Forrest said. In response, the couple revived the Tin Can Tourists and in the process essentially created the increasingly popular vintage RV segment, for which they'll be inducted into the RV/MH Hall of Fame this summer, according to a report by Hemmings.com.
"Forrest and Jeri have been formative in the resurgence of vintage RV collection, restoration, preservation, usage, and historical presentation to the public," said RV historian Hunt Jones in his recommendation letter to the hall of fame. "I can think of no greater honor and recognition for these two."
The couple's introduction to vintage RVs came in 1993, when Jeri's parents, longtime RVers, came across a 1964 Airstream Safari for sale in the campground at which they wintered. Forrest then spent the next several months restoring the Safari with his father-in-law, a process that involved removing the skin and replacing some of the structure. Both Forrest and Jeri joined the Wally Byam Caravan Club International and not long after co-founded the Vintage Airstream Club, a chapter of the larger Airstream-associated club, with fellow Michigan-based RVer Bud Cooper.
Over the next several years, the couple noted the wide variety of other vintage trailers and motorhomes out there, none of which could attend VAC meetings except under special circumstances despite the fact that, according to Forrest, that the vintage segment was growing fast. "We thought there was room for a club that was not make and model specific," Forrest said.
Read the full report by Hemmings.com.
Source: https://rvbusiness.com/forrest-jeri-bone-reflect-on-rv-hall-of-fame-selection/