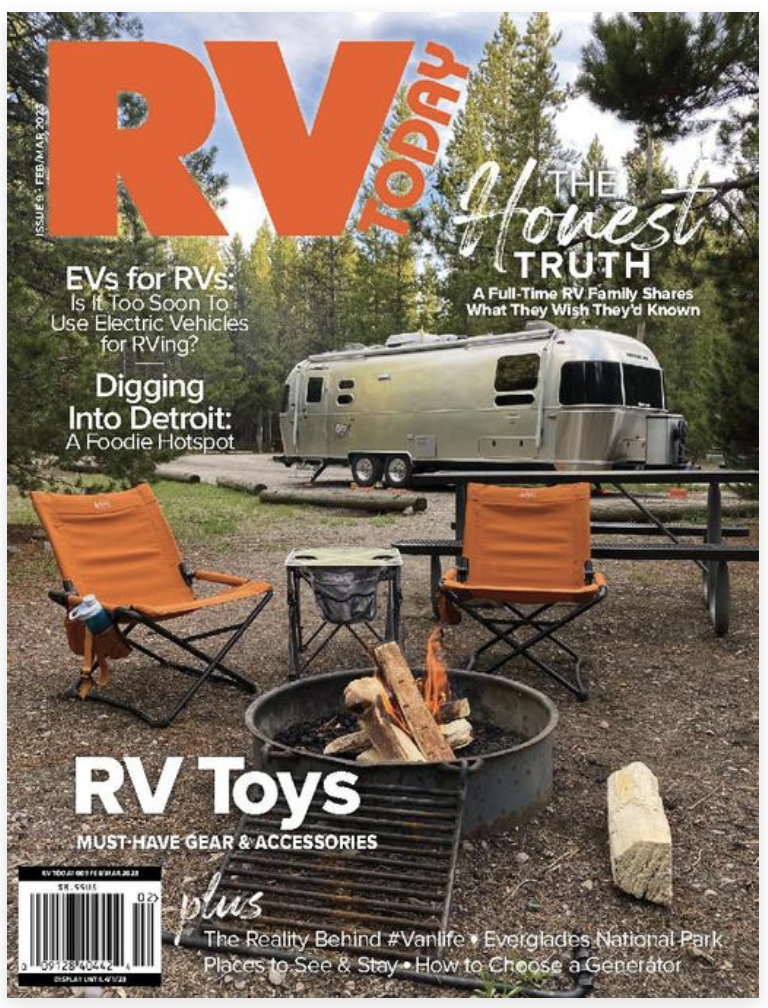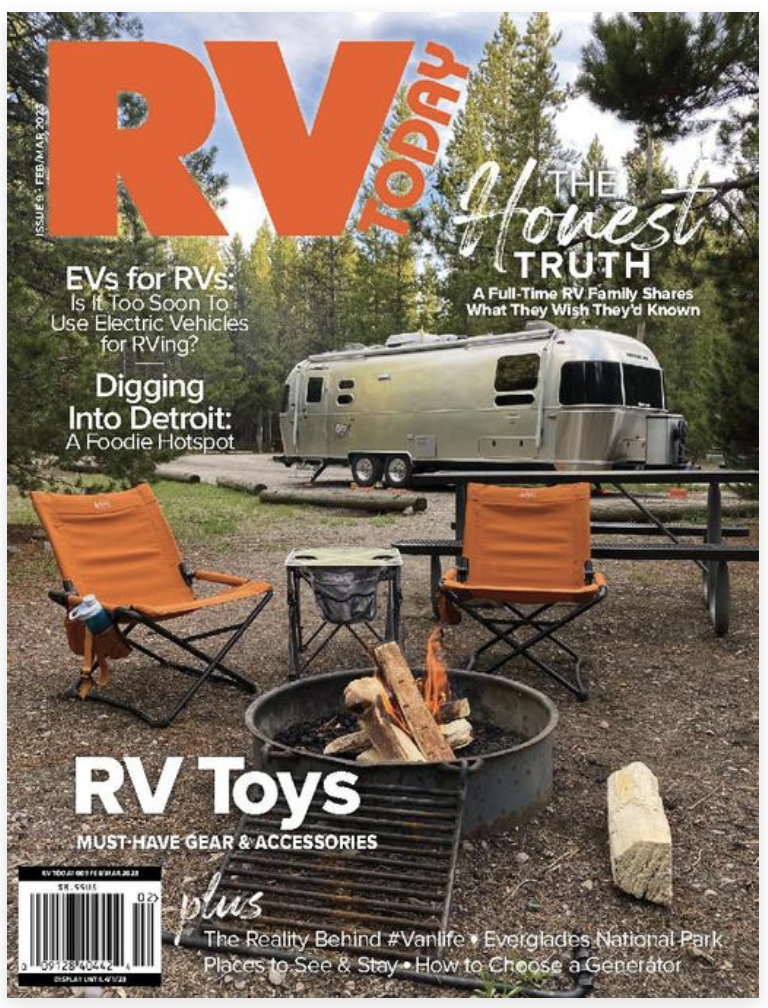 EDITOR'S NOTE: The February/March issue of RV Today magazine is now available. Here's the Publisher's Note from Demian Ross.
Greetings from Tampa, as I attempt to navigate the wild scene here at the Florida RV SuperShow.
In 2022, we were here in our RV, which makes the experience of trying to see everything a lot easier. There's so much to see here that you could spend a few days just in the aftermarket vendors area, looking through all the additions and improvements you could buy for your rig. This show has something for everyone, no matter what type of RV you're looking for.
If you're looking for a rig and don't know where to start, I'd recommend spending a few days walking from RV to RV and checking them out. Stop asking, "What type of RV should I get?" in Facebook groups, and find a local RV show near you. Or if you aren't in a hurry, wait for one of the large RV shows.
If you can't make it to a big RV show and want to see what you've missed, there is a really good chance that you'll be able to see it on YouTube soon, as there is an army of content creators here. Just search for the RV you're looking for and "Tampa RV Show" and I'm sure you'll find it.
We really want to help you find the perfect RV for you, so we've included a section in the back of this issue with a listing of events and rallies to help you find, see, and tour the RV that might be right for you and your family.
We'll also be making some improvements to our website and the magazine to help you discover RVs you may have never heard of, and that you may be interested in owning, or at least touring.
If there's any way we can help you find your perfect RV, please never hesitate to reach out. Just email us at [email protected] and tell us how we can help, or tell us what you think is missing in the industry or in our magazine that could make the shopping process easier.
Source: https://rvbusiness.com/feb-march-rv-today-mag-explores-rv-gear-accessories/