Farm Bill Could Offer Possibilities to Recreation Industries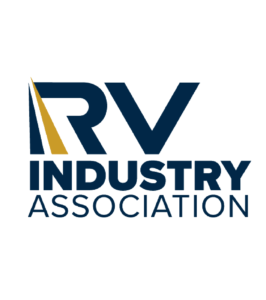 The RV Industry Association (RVIA) is encouraging its members and those associated with outdoor recreation to think outside of normal avenues when it comes to advancing camping and other outdoor industries.
As the U.S. Farm Bill makes its way through the approval process it faces every five years, Chris Borneman, senior director of government affairs for RVIA, addressed an audience of industry supporters during a webinar Thursday afternoon to discuss possibilities for the Farm Bill and why the industry should use its influence where possible to sway the bill in a positive direction.
Although it is unlikely industry would see any funding come from the bill this time around, its three tentpoles of rural development, forest protection and energy creation all dovetail nicely with goals of outdoor enthusiasts.
"Historically, the outdoor industry has not had a seat at the table during farm bill negotiations," Borneman said. "But this environment is now changing due to the government understanding and recognizing a strong economic impact for outdoor recreation on rural America."
That economic impact could be of the utmost importance when it comes to the first priority of the bill – rural development.
Rural communities directly benefit from improving outdoor recreation opportunities, modernizing campground infrastructure and jobs and ensuring all Americans can enjoy the health benefits of the outdoor lifestyle. Most rural communities need public assistance to meet these three goals.
"The coalition will solicit topics from groups and will be narrowing them down to the highest and most feasible priorities that will draw consensus, like creating more sustainable campgrounds and more outdoor recreation opportunities," Borneman said.
Within the forest section, the coalition hopes to ensure recreation is included in forest usage and in reforestation and climate mitigation plans.
This also includes working across governmental agency boundaries to ensure that outdoor recreation possibilities are accessible to all people of all abilities.
As for energy, Borneman touts the possibility of a pilot program to examine the development of electric farm equipment and rural outdoor recreational vehicles.
Although the current Farm Bill is due to expire before the end of the year, it is unlikely that new legislation will be ready to take its place by then. Even then, it is unlikely the new bill will have large increases in new funding.
"That's why we're targeting policy changes and important fixes to allow outdoor recreation to take advantage of current resources that will reach the goals of these existing programs," Borneman said. "This is about planting our flag, determining what's possible in the Farm Bill, advocating for it and building a record and keep pushing for it in subsequent years."
Those interested in advocating for the bill can have an opportunity to do so during the upcoming RVs Move America Week from June 4-8. During the week, industry members get the chance to meet with legislators or staff members to press upon them the importance of outdoor recreation to the American economy.
Source: https://rvbusiness.com/farm-bill-could-offer-possibilities-to-recreation-industries/