Enjoy A Stay At The Newly Upgraded Oceanside RV Resort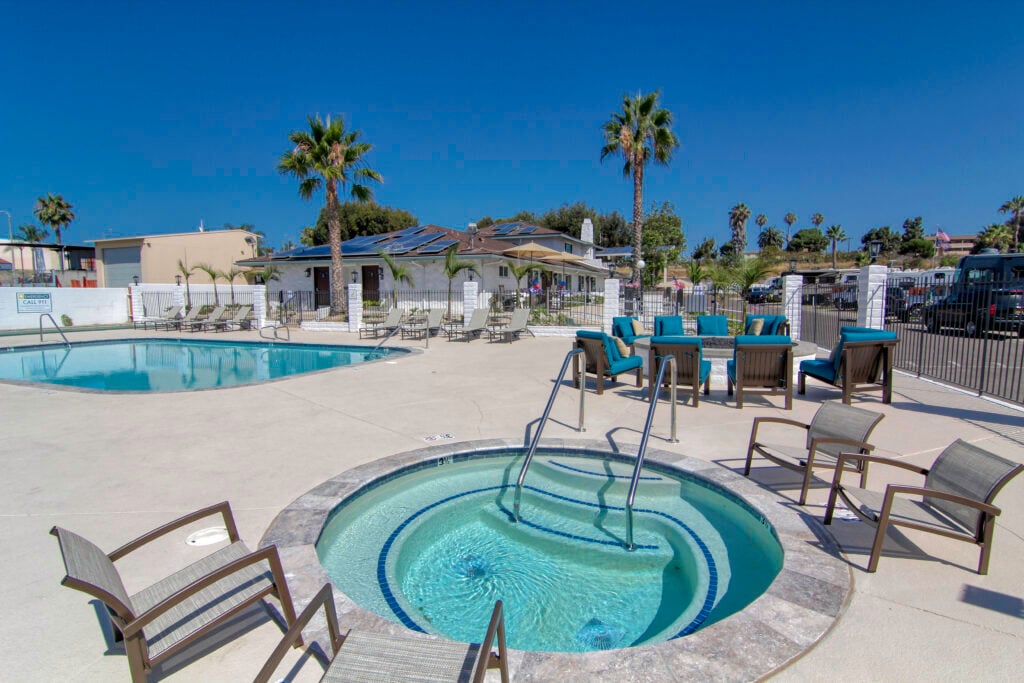 Find Relaxation & Adventure At Oceanside RV Resort Near San Diego
Oceanside RV Resort is a popular destination for RVers looking for a relaxing vacation near San Diego. Located in Oceanside, California, this campground has recently undergone some exciting upgrades and renovations, making it an even better place for RVers looking to soak in the sun and sea.
Resort upgrades
One new change to Oceanside is the new perimeter fencing and signage. The resort is also improving landscaping and site partitions to create a more tranquil stay. The result of both endeavors is a cleaner, safer, and more private camping experience.
Another significant upgrade is the remodeled pool and general store. The pool has been revamped to create a more modern and inviting space, perfect for lounging on hot summer days. The store has also undergone renovations, making it easier and more convenient for guests to purchase snacks, supplies, and souvenirs during their stay.
Amenities at Oceanside RV Resort
The upgrades don't stop there. Oceanside RV Resort has a variety of amenities that make it an attractive choice for travelers. Guests can take advantage of the pool and spa, on-site laundry facilities, restrooms, and showers, bike rentals, and even a game room. Of course, full-hookup sites and free Wi-Fi make your stay even more enjoyable. The resort also offers beautiful accommodations with idyllic hillside sunrises and dramatic sunsets over the ocean.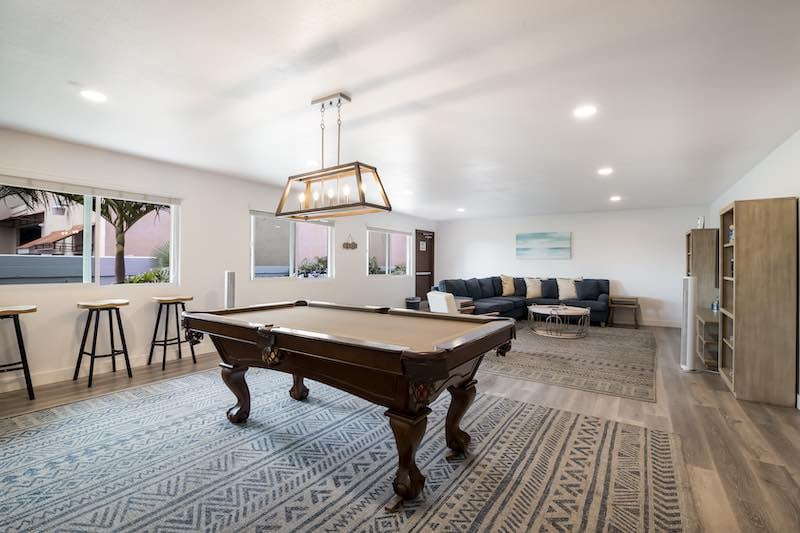 Things to do near Oceanside RV Resort
Of course, one of the biggest draws of Oceanside RV Resort is its location. Situated just a short distance from the Pacific Ocean, guests can easily spend their days lounging on the beach, swimming in the ocean, or trying their hand at surfing.
Visitors can also explore the Oceanside Pier, which offers stunning views of the ocean and is a popular spot for fishing. The California Surf Museum is also nearby, offering a fascinating look at the history of surfing in California. And for those who enjoy shopping and dining, the Oceanside Harbor Village has a variety of shops, restaurants, and cafes to explore.
Additionally, the Visit Oceanside website offers a comprehensive list of things to do in the area, making it easy for guests to plan their itinerary. From outdoor activities like hiking and biking to cultural experiences like visiting museums, amusement parks, zoos, and galleries, there is something for everyone in or near Oceanside.
Events in the Oceanside area
Finally, visitors should be sure to check out the upcoming events in the area. Whether it's a music festival, a food and wine festival, or a holiday celebration, there is always something happening in Oceanside.
Plan your stay
Overall, Oceanside RV Resort is a fantastic choice for travelers looking for a relaxing vacation by the ocean. With its recent upgrades and renovations, guests can enjoy a comfortable and convenient stay while taking advantage of all that Oceanside has to offer.
Book your stay at Oceanside RV Resort today. Once you've booked your stay at this resort, plan your route to the coast using RV Trip Wizard, part of RV LIFE Pro. Every RV trip should start with RV LIFE Pro.
The post Enjoy A Stay At The Newly Upgraded Oceanside RV Resort appeared first on RV LIFE.