Dutch Oven Recipe: Bacon Cheese Pull Aparts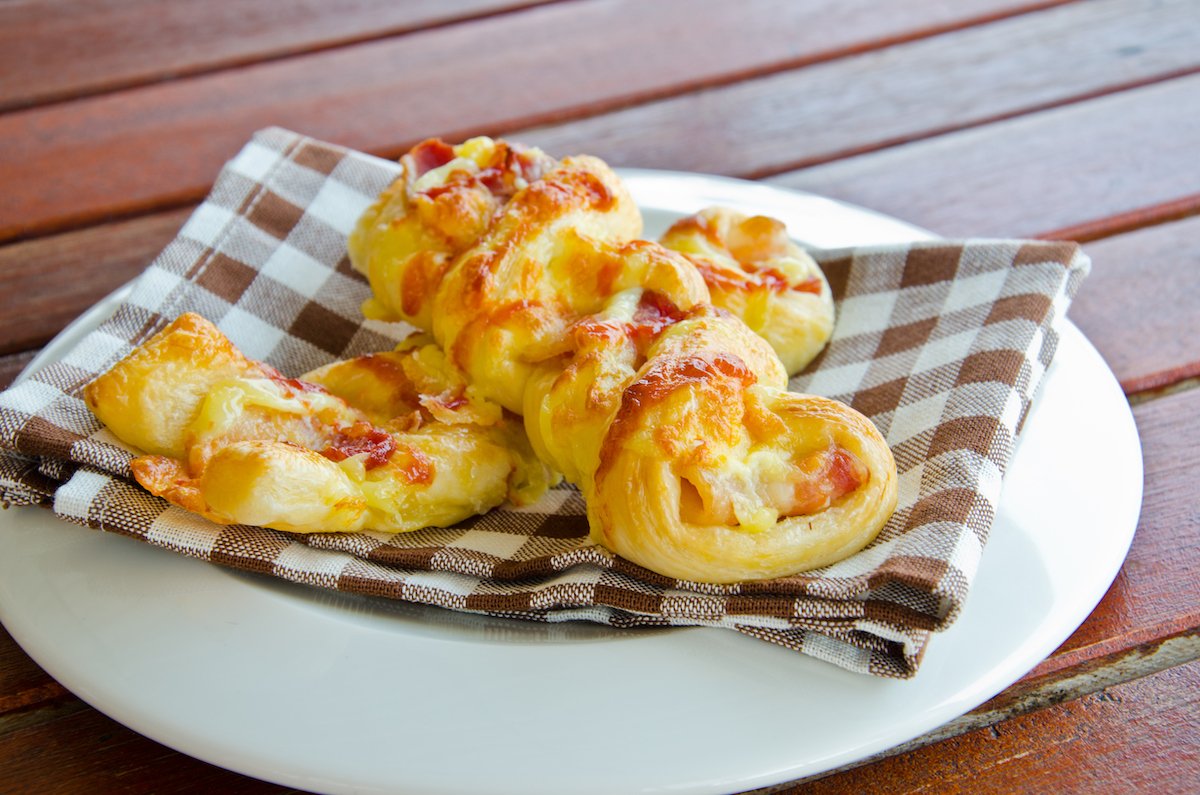 Our mouths start to water anytime we get to throw bacon into a recipe. This Bacon Cheese Pull Aparts in the Dutch oven recipe is easy, tasty, and so good! The pull aparts are great for breakfast or as a side dish or snack. Plus, it gives you a chance to break out your Dutch oven at the campsite.
Bacon Cheese Pull Aparts in the Dutch Oven
Save time in camp by preparing the bacon ahead of time and letting the rolls rise in the pot. This can take anywhere from one hour to five depending on the temperature. It works great to slow the rise in a fridge or cooler so it takes overnight, then you can bake them off in the morning.
Recipe type: Breakfast, Lunch, Snack

Cuisine: Camp Cooking

Serves: 8 servings
Ingredients
14 Dinner Rolls, thawed but still cold

¼ cup butter, melted

2 cups grated cheddar cheese

8 pieces cooked bacon, broken into small pieces
Instructions
Cut each roll in half.

Melt butter and pour into a 12-inch Dutch oven.

Roll cut rolls in butter until coated and arrange in Dutch oven.

Sprinkle with cheese and bacon.

Cover with lid and let rise until the dough doubles in size.

Bake at 350°F 20-25 minutes.

Dutch Oven Temperature Control using Briquettes: 350°F in a 12-inch Dutch oven, oven top 16, oven bottom 8.
Check out other great Dutch oven recipes here. What's your favorite Dutch oven recipe? Tell us in the comments below.
Source: https://outdoors.com/bacon-cheese-pull-aparts-dutch-oven/