Dometic Launches Power Awning Hardware Extension Kit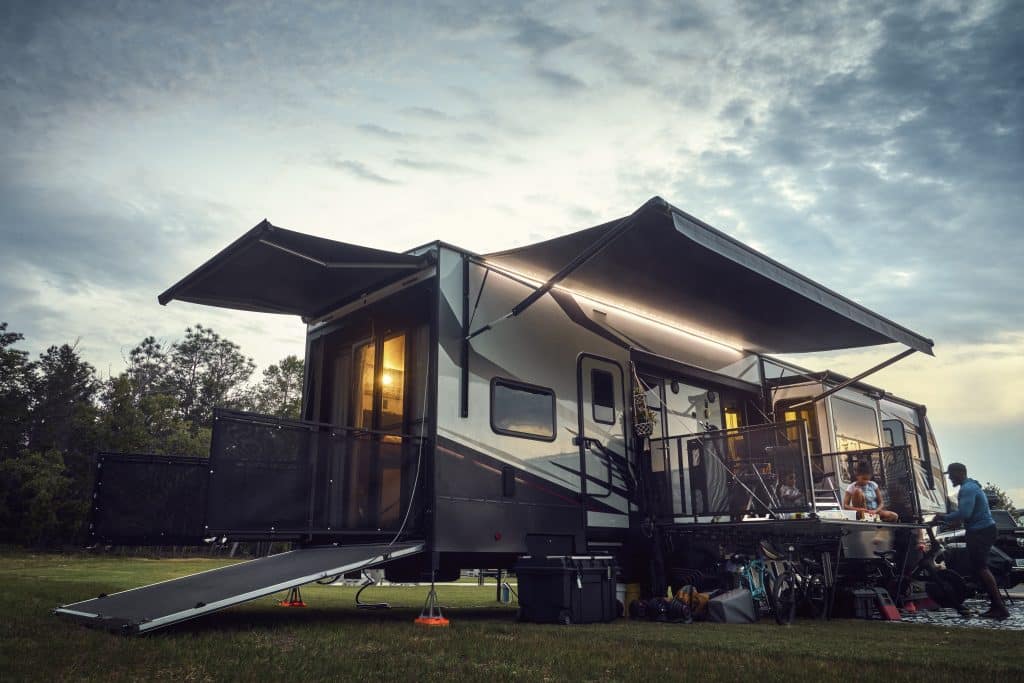 ELKHART, Ind. – Dometic, a leading manufacturer of RV awnings, is proud to announce the launch of its new Power Awning Hardware Extension Kit, which provides a seamless and easy solution for replacing Lippert Solera Power Awnings, according to a company release.
The new offering from Dometic is designed to cover the installation holes from Lippert-Solera Power Awnings, ensuring a clean and seamless transition to Dometic's durable and faster awning. The Dometic Power Awning Extension Kit offers simple, easy conversion, reduces service delays, cuts waste and money, and keeps customers happy by getting them back out on the road.
Dometic's Power Awning Extension Kit is recommended for replacing hardware back channels measuring 65 5/8" or more in length. This new product allows service managers to replace old, broken awnings with readily available Dometic awnings, while removing the barrier of remaining sidewall holes. The conversion is seamless and maintains the integrity of the sidewall, keeping customers happy and returning for more camping experiences.
"The Power Awning Hardware Extension Kit builds on decades of Dometic expertise designing user and dealer-centric RV awnings," said Michael Walsh, Business Director, Service & Aftermarket, Dometic. "This new product helps dealers get customers back on the road quickly – so they can enjoy time with their families."
Dometic awnings and hardware ship in Dometic's exclusive tank packaging, which protects Dometic awnings and hardware from possible shipping damage.
The new Power Awning Hardware Extension Kit is available now. To learn more, please visit https://www.dometic.com/en-us/for-business/us.
About Dometic
Dometic is a global market leader in the mobile living industry. Millions of people around the world use Dometic products in outdoor, residential, and professional applications. Our motivation is to create smart, sustainable, and reliable products with outstanding design for an outdoor and mobile lifestyle in the areas of Food & Beverage, Climate, Power & Control, and Other Applications. Dometic employs approximately 8,500 people worldwide, had net sales of SEK 29.8 billion (USD 3.0 billion) in 2022 and is headquartered in Stockholm, Sweden.
Source: https://rvbusiness.com/dometic-launches-power-awning-hardware-extension-kit/