Cuban Steak

(Makes 2 servings)
Ingredients
1/2 cup

 

orange juice
1/4 cup

 

fresh lemon juice
1/4 cup

 

fresh lime juice

3 garlic cloves, finely chopped

2 thin-cut strip loin steaks

2 medium–sized plantains

1 tablespoon (15 mL) butter

2 teaspoons (10 mL) canola oil

2 limes, cut in wedges

1/4 cup (60 mL) sweet Spanish-style onion, diced small

2 tablespoons (30 mL) finely chopped parsley or cilantro
Directions
Combine the orange, lemon, and lime juice in a bowl or flat dish, large enough to hold the steaks.

 

Stir in the garlic and set this marinade aside.
Pound the steaks until they are almost twice their original size.

 

Place the steaks in the marinade for one hour, turning once.

While the steaks are marinating, peel the plantains. Cut them into rounds about 1-inch thick.

Melt the butter in a frying pan over medium heat. Cook the plantains on both sides until golden brown and almost soft. Set aside.

To cook the steaks indoors, spread the canola oil around the inside of the frying pan.

Heat the frying pan or a barbecue to medium-high.

Cook the steaks to desired doneness, turning once.

Place the steaks on plates. Sprinkle the raw onion and parsley generously over the steaks.

Serve with the plantains on the side and extra wedges of lime to squeeze on the meat.

 
---
Our Cuban

 
Food Experience
One of our favourite things when we are RV'ing is sampling the food of the different areas of North America. In south Florida, we enjoy the Cuban food. It is simple but flavourful.
We recently flew to Cuba for a week. Five star hotel. Retro cars. Friendly, proud people. On an overnight run to Havana we sipped mojitos at the Hotel Nacional, enjoyed the colours, costumes and salsa rhythms at Tropicana, and toured the "real" Cuba along the back streets in a horse and carriage. It was magical to try to capture what Cuba used to be as well as what it is today. We imagined we spotted Castro a couple of times. Once on a park bench in a comatose state and once comfortably sitting in a wicker chair, puffing on a cigar, reading a newspaper, and taking in the gentle breeze off the water.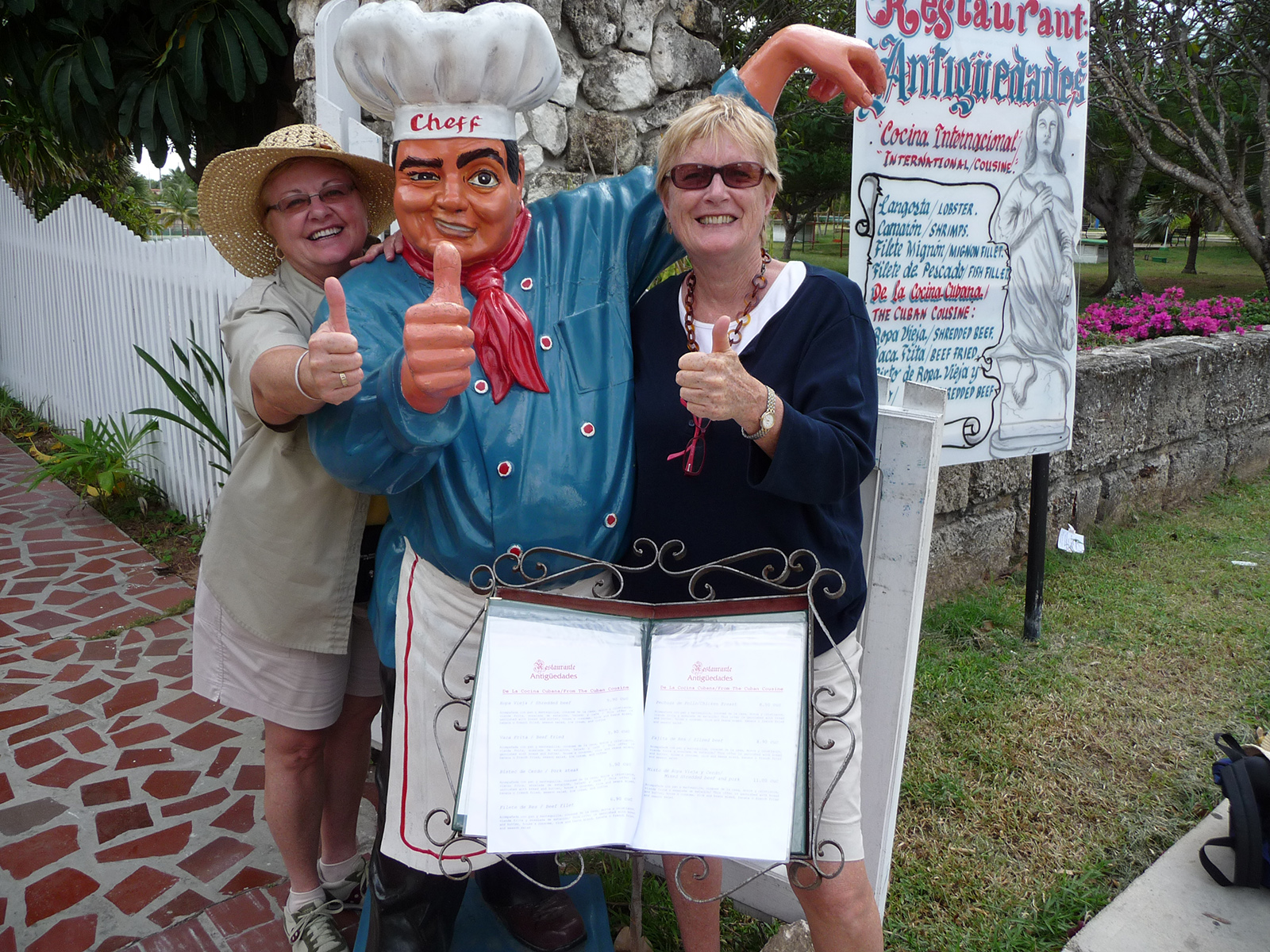 On the buffets at our hotel the food was plentiful, and varied, but sometimes lacking in flavour. We learned that the Cuban diet does not include a lot of spices. Ketchup and hot sauce appeared at several dining tables, having traveled alongside suntan lotion and pajamas in tourist's suitcases. A sprinkle of salt did the trick for us, especially on the fresh grilled fish of the day. The Food and Beverage Manager at the hotel explained that the embargo against Cuba by the USA results in sporadic supplies to the hotels. Fresh tomatoes might be available one day and not the next. Local crops like mangoes, papayas, and avocados were available to us at the hotel but otherwise they were for export only, not for Cuban consumption.
Our theory is that Cubans living in Florida have taken original, traditional dishes and enhanced them with the abundance of flavours available to them in the United States. One of our all-time favourites is Cuban steak. The essential ingredients in the marinade are citrus and garlic. 
---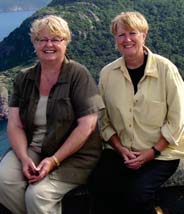 Follow The Cooking Ladies on Facebook, Twitter, Instagram and Pinterest. Links are on their website: www.thecookingladies.com
Phyllis Hinz & Lamont Mackay are authors of On The Road With The Cooking Ladies, Let's Get Grilling https://amzn.to/2OSGLbZ and a new series of guidebooks Stratford For All Seasons https://amzn.to/38w4bvu
Source: https://www.rvlifemag.com/cuban-steak/?utm_source=rss&utm_medium=rss&utm_campaign=cuban-steak