Country Coach Owners Rally to Celebrate a Fabled Brand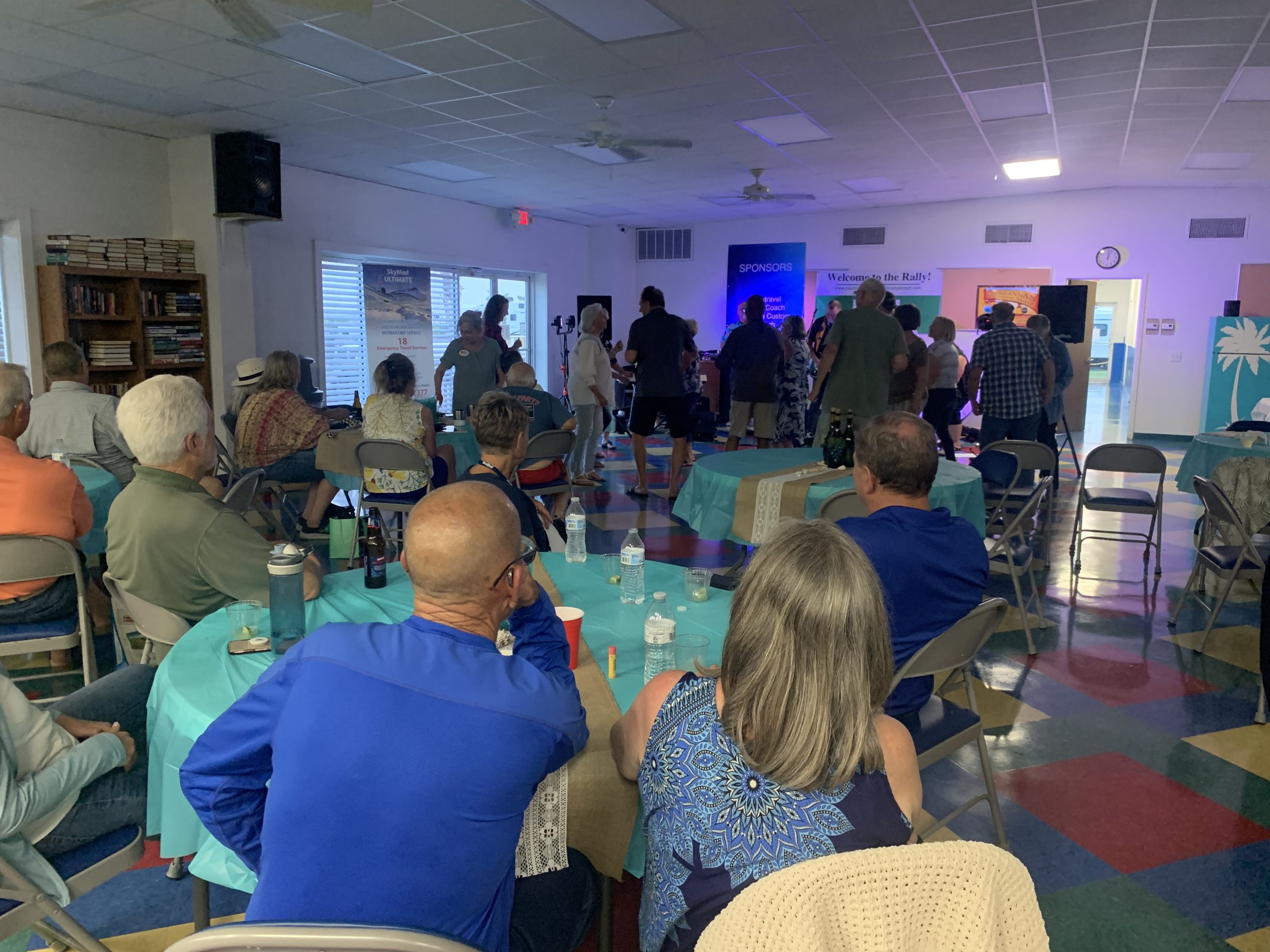 PORT ARANSAS, Texas – This week's Texas RV event certainly isn't the year's largest consumer gathering. Nor does it involve the unveiling of the latest and greatest 2024 motorized entries.
But the Country Coach Friends Inc.'s 2023 Spring Rally, taking place Monday through Saturday (April 24-29) at Pioneer Beach RV Resort in Port Aransas. is certainly a noteworthy footnote in this industry because the 12-year-old club involves members of the Family Motor Coach Association chapter dedicated to a legendary motorhome brand that hasn't been built since 2009.
And it's still revered within the industry for the coaches themselves and for the gentlemen who built them for years in Junction City, Ore., foremostly brothers Bob and Ron Lee.
"Country Coach was an elite brand," said John Faladicky, a past president and founding member of the club which drew 24 units and about 50 people from seven states.
"It was started by Bob and Terry Lee and, I've got to tell you, it's probably one of the nicest motorcoaches ever built. That's why we're keeping these things alive," Faladicky added. "I couldn't say enough about them. Same goes for all the members and the people that owned them. It's a shame that the company went broke back in '09. But everybody still loves their well-equipped coaches just as much as they used to. And we all do a good job of keeping them running."
Source: https://rvbusiness.com/country-coach-owners-rally-to-celebrate-a-fabled-brand/