Could Public Transit Help More City Dwellers Get Into Nature?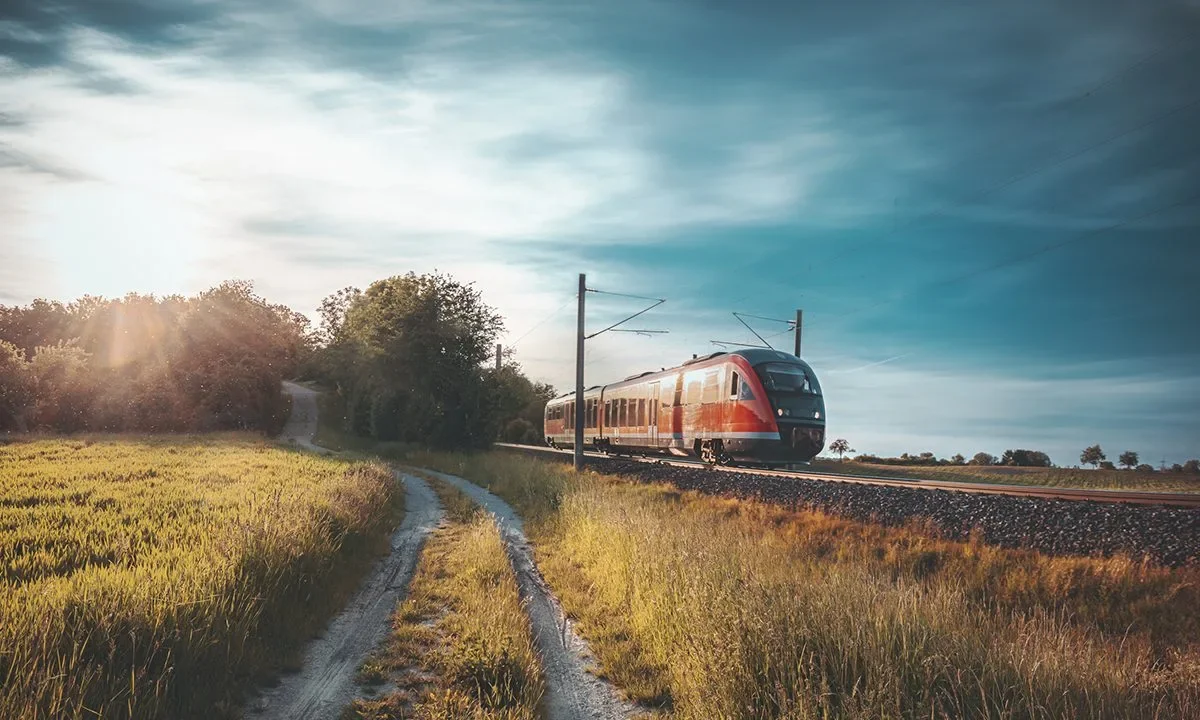 Could Public Transit Help More City Dwellers Get Into Nature?
A new study conducted by the Boston Region Metropolitan Planning Organization has shown how a lack of access to cars can really keep people away from nature. Just outside the city, recreation areas in the Blue Hills are completely inaccessible to residents who can't drive there, and nearly a third of the city has never been in spite of its proximity.
The study highlights the challenges people face in accessing outdoor areas that aren't well-connected by public transportation and makes some suggestions for new transit routes that could alleviate the problem. Boston isn't the only city struggling with this question—across the United States, cities and towns of all sizes are looking for ways to make wild areas more accessible without a car. If Boston succeeds, it could serve as a model to help other cities create better access to their own green spaces, too.
How To Plan A Public Transit-Accessible Adventure
Public transportation in the United States varies vastly from state to state and city to city. Google Maps has a public transportation feature that can help you plan routes from airports and train stations to parks and trailheads, which is a great place to start. Some mountain towns have seasonal shuttles or bus services to reduce car traffic, so it's also worth checking out guidance from tourist offices in the places you're visiting. National Park Service websites also usually have "how to get here" guidance that can be a great way to find seasonal shuttles you might otherwise miss.
If you're planning a public transit adventure, keep in mind that you might have to get creative, especially in the U.S. Sometimes a bus might drop you a mile or two from the trailhead, or you may have to walk an extra mile or two between modes of transportation. But walking counts as hiking, right? So just keep an open mind.
Here are some examples of how other cities are helping their residents get into nature:
Oslo, Norway
Oslo is remarkably well-connected by bus and train. Sognsvann Lake is just one picturesque place within easy reach of downtown, where you can hike or ski laps around the edge of the lake. And in winter months, you can take the metro to Frognerseteren and get off the train at the top of an epic toboggan run. You can rent sleds at the top of the hill and sled about 10 minutes to the Midstuen stop so you can ride the train back up for another run.
Leukerbad, Poschiavo, and Saas Fee, Switzerland
Switzerland's public transportation system is so incredible, it's hard to believe until you experience it yourself. If you're visiting and want full freedom to roam the country, the best way to do so is to splurge on a Swiss Travel Pass, which will give you unlimited use of the country's trains and busses and discounted access to some other forms of transit, such as certain cable cars. A few highlights:
From the hot springs town of Leukerbad, you can hike or take a cable car to the top of the pass to access moderate to challenging hiking trails. The Gemmi Lodge, at the edge of the mountain, has a glass-walled sauna with epic views of nearby peaks.
The small town of Poschiavo is one of many gateways to the Via Valtellina, an old trade route stretching about 80 miles from Italy to Austria. From Poschiavo, you can hike up to the mountaintop hostel Refugio Alpe San Romerio and spend the night before hiking down into Tirano, Italy, to catch a train.
The road into the valley of Saas Fee must be the world's prettiest public bus ride. The winding journey seems to almost take you back in time, as there are no cars allowed in the town and you'll walk past historic stone houses on stilts to get to your hotel. From here, you can walk to the office of Saas Fee Guides and get an adrenaline rush from a via ferrata strung along a deep canyon. Zip lines, swings, ladders, and bridges zig-zag over the river and bring you out of the canyon on the other side, where you can hitch a bus all the way back to town.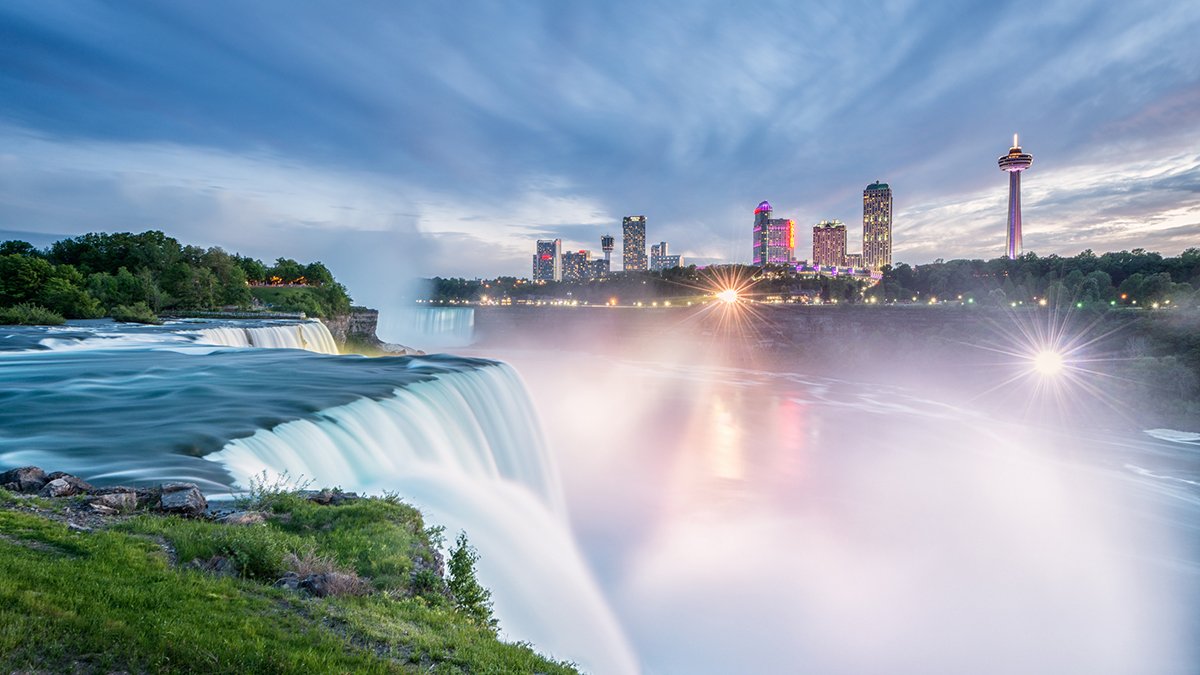 Toronto to Niagara Falls, Canada
Take a train directly from Toronto to go see North America's most famous waterfall. The GO Train connects from the city to Niagara Falls and then connects to local buses so you can get around town more easily.
Rocky Mountains, Colorado
While Colorado is definitely easier to navigate with a car, there are a few incredible places around the state you can access by bus and train if you have the patience for a long journey. Amtrak, for example, connects Denver to Glenwood Springs, where you can catch a shuttle bus to the trailhead for the iconic Hanging Lake. The journey through the mountains is absolutely stunning. During ski season weekends from January to March, you also can take the Winter Park Express train from downtown Denver to the slopes of Winter Park.
Source: https://outdoors.com/public-transport-changes-how-urbanites-play-outside/