Could Hiking Together Save Your Relationship?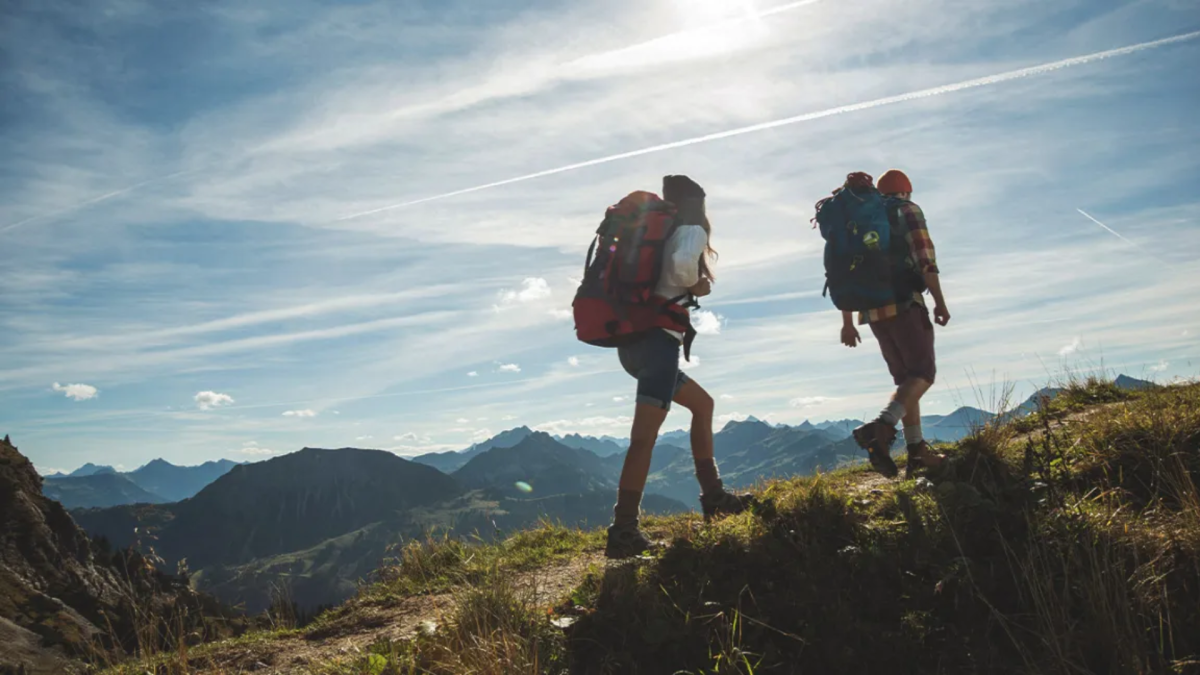 It's already well-established scientifically that nature is good for your mental health, physical health, and overall wellbeing. A recent study published recently asked an interesting new question: could hiking in the mountains improve your relationship?
The study, published by the International Journal of Environmental Research and Public Health, investigated the effects of "forest therapy" and mountain hiking on couples in long-term relationships who lead primarily sedentary lifestyles. The paper's authors found—unsurprisingly—that the adults in the study benefited both physically and mentally from these nature-based activities. Women were found to enjoy more physiological benefits from hiking and forest therapy than men, but "both genders profited mentally from contact with nature."
Participants in the study were couples between the ages of 50 and 60 in relationships lasting longer than a year. The participants were brought on a 7-day vacation in South Tyrol, Italy, and participated in either several hours of moderate hiking most days or several hours of guided forest therapy, also known as forest bathing or shinrin-yoku in Japanese. Studies on forest bathing have linked the practice to alleviating depression, boosting your immune system, helping you sleep better, and more.
The couples' nature study was authored by researchers from the Institute of Ecomedicine at Paracelsus Medical University in Salzburg, Austria, and conducted between 2019 and 2021—at the height of the COVID-19 pandemic. That's key, because the paper's authors found that the quality of subjects' relationships improved slightly during this time, after the hiking and forest "interventions." They were careful to note that they did not improve so significantly as to have "clinical relevance." However, the stability of those relationships in spite of pandemic pressure was noteworthy in itself.
"These interventions presented in the ANKER-study can be considered a stabilizing element," the paper says, posing a question to explore for future research. "It would be of research interest how this could further improve relationship quality, particularly of couples with previously low relationship quality."
Hopefully, that future study will also come with an offer for an all-expenses-paid hiking vacation in the Mediterranean.
Sign us up.
Source: https://outdoors.com/could-hiking-together-save-your-relationship/