Cool Camping Gear for the Summer of '23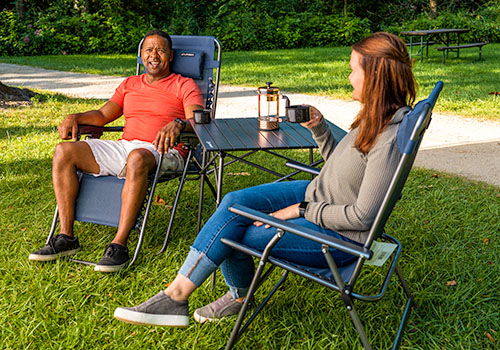 Here's a selection of RV and camping products for the Summer of '23… Lead photo – Enjoy dinner on the patio with the Flame King RV Grill. Above – relaxing in Lippert's RV camp chairs.

---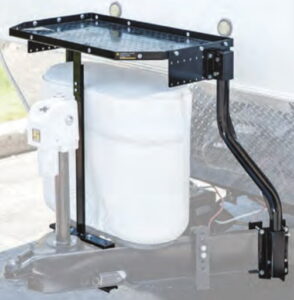 Stromberg Carlson Trailer Tray
One of several ingenious cargo solutions from Stromberg Carlson, the Trailer Tray CC-255 adjusts to fit most A-frame trailers, providing a storage tray above your LP gas tanks that will support up to 300 lbs. Often used as a base for a portable generator, this adjustable cargo rack can be used for a wide variety of purposes.
Fore more information, please visit https://www.strombergcarlson.com
---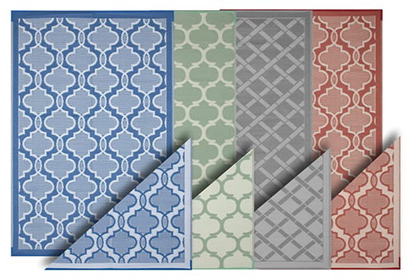 Lippert Outdoor Living Products
Lippert Components Inc. offers a full range of outdoor living products to enhance your campsite comfort and curb appeal. Among the may items offered through your local RV dealer you can select camp furniture, kitchen items, coolers, pet products, and a very attractive range of patio rugs.
For more information, please visit your local RV dealer, or surf the web to https://www.lci1.com/products/rv-supplier/outdoor-living-solutions
---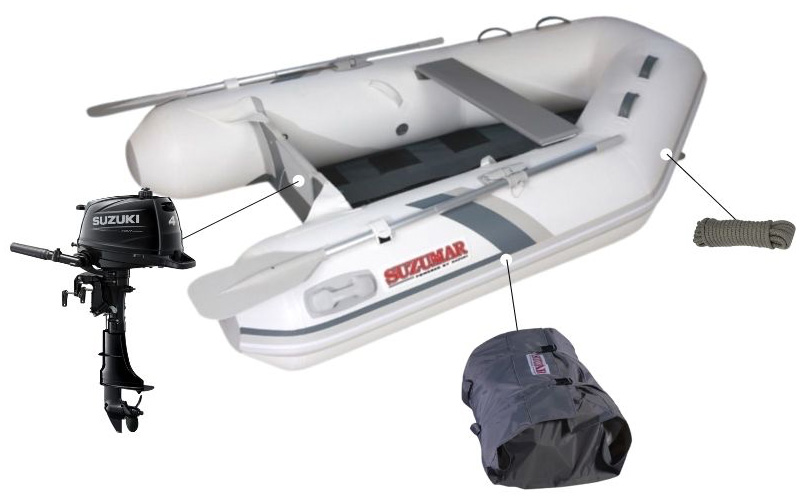 Ahoy, Campers! Cast off in a Suzumar Inflatable…
Are you ready to embark on a cruise around the lake, or set out on a fishing expedition to catch a fresh shore lunch?
Check out this RV compatible fishing duo from Suzuki – it's a Suzumar inflatable boat sized to match the Suzuki 4 h.p. outboard motor… the boat deflates to store in a convenient cargo bag, and the motor is the ideal size to fit in most RV storage compartments. Check out the full range of these cool RV fishing items at your local marina or visit the Suzuki website for the location of a dealer in your area. https://www.suzuki.ca/suzumar-inflatable/
---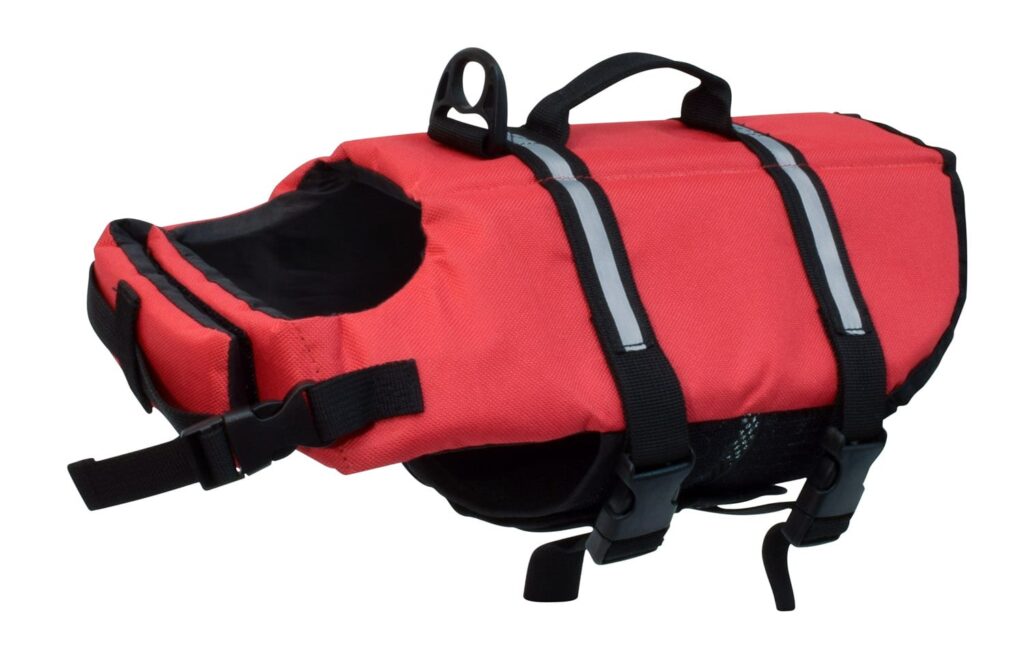 Valterra Pet Life Vest
You wouldn't leave Rover behind when you cast off for a spin in your inflatable boat – so here's the ideal solution to assure your pet's safety on the water – it's an unsinkable nylon flotation jacket called Pet Life Vest from Valterra, available in small, medium, and large sizes. The vest is adjustable for a comfortable fit and features reflective strips for visibility, a rescue handle, an attachment for a leash, and mesh underside for quick drying. Ask your RV dealer to order one to fit your pet, or visit the website at https://www.valterra.com/product-category/rv-products/aftermarket/rv-specialty-products/pet-products/pet-gear/ to view the full range of pet products.
---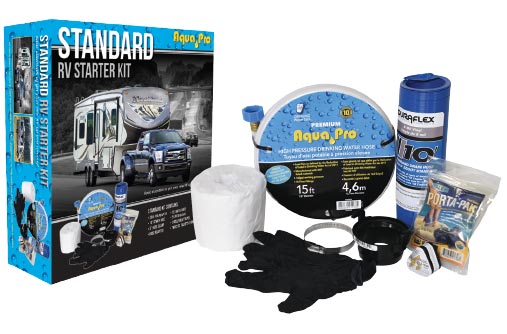 Everything You Need for Your RV Water System
The Aqua Pro Standard RV Starter Kit includes one triangular electrical adapter 30A Female-15A Male; one 3" hose clamp; one sewer hose straight adapter; one 3" x 10' standard sewer hose; two Walex Porta-Paks; one 1/2" x 15' water hose; one roll super soft tissue; and one large pair of nitrile gloves. Available through your local RV dealer – for additional water system options, please visit https://www.aquaproproducts.com/Home
---

Bio-Kleen Awning Cleaner
Bio-Kleen concentrated cleaner is designed to clean your awning and a multitude of other surfaces, including carpet, canvas, vinyl, leather, and much more. Removes tough stains, mold, mildew, dirt, insect debris, tree sap, bird hits, and more. Biodegradable, Non-aerosol, the product is safe for all awning types, including vinyl, canvas, acrylic fabric and more. The Awning Cleaner can be used with Amazing Armor and H2O Repel for maximum protection.
Available through your local RV dealer. For more information, please visit https://www.biokleen.com/
---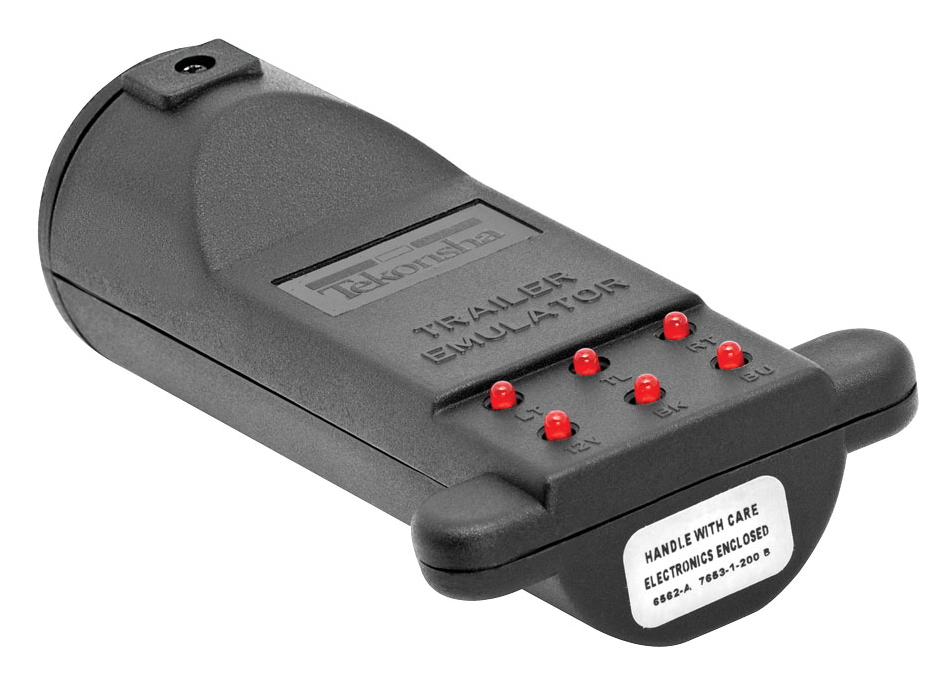 Tekonsha Trailer Emulator – Wiring Tester
Here's a handy item our RV Road Test Teams won't leave home without – it's a Tekonsha Trailer Emulator – a device that plugs into the 7-pin hookup on your tow vehicle so you can set up your brake control when the trailer is not connected – also very handy to test the wiring and fuses that supply power to your trailer. Available through your local RV dealer, or visit https://www.tekonsha.com/Product/6562_trailer-wire-emulator
---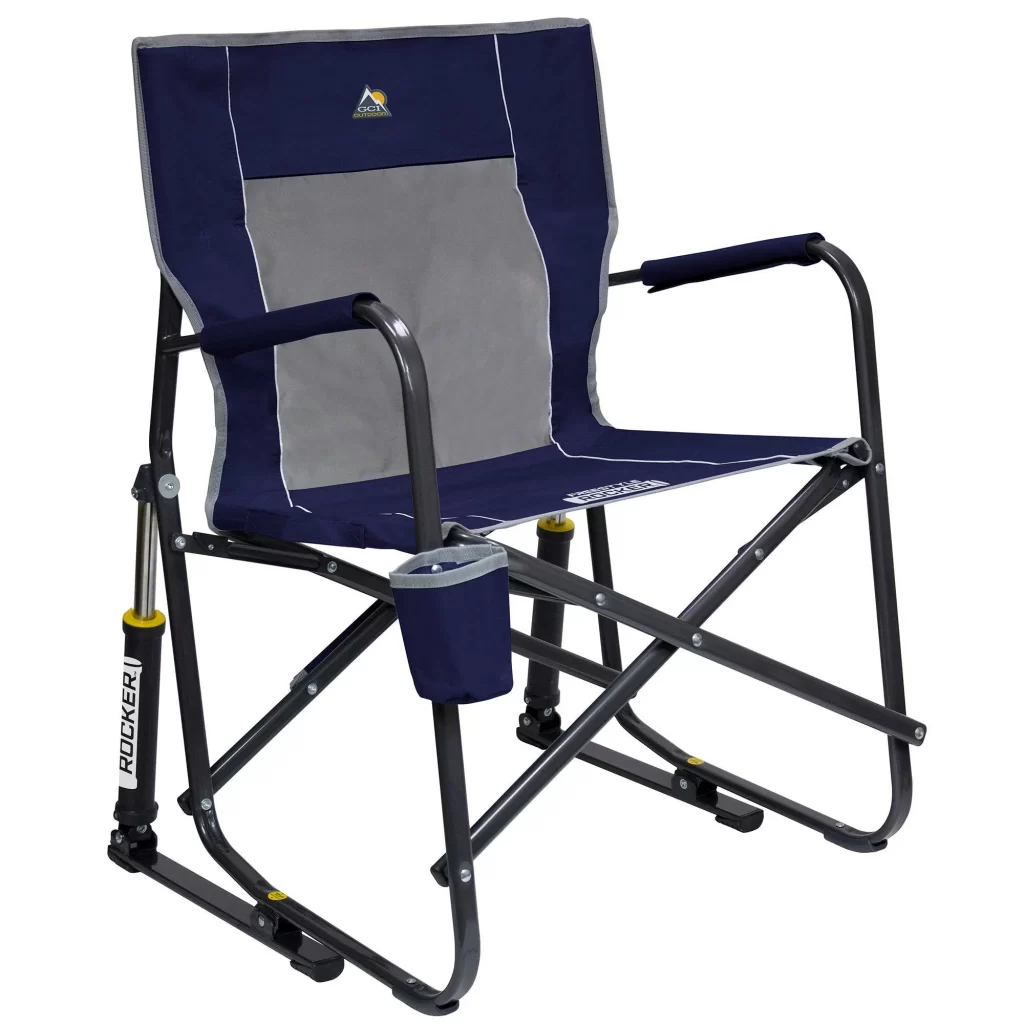 GCI Freestyle Rocker
The Freestyle Rocker from GCI Outdoor is easy to transport and set up, with smooth rocking on any surface. It's the ideal way to relax at home on the deck, at the campsite, or in the office. Available through your local RV dealer. For more information, please visit https://gcioutdoor.com/products/freestyle-rocker-rocking-chair
---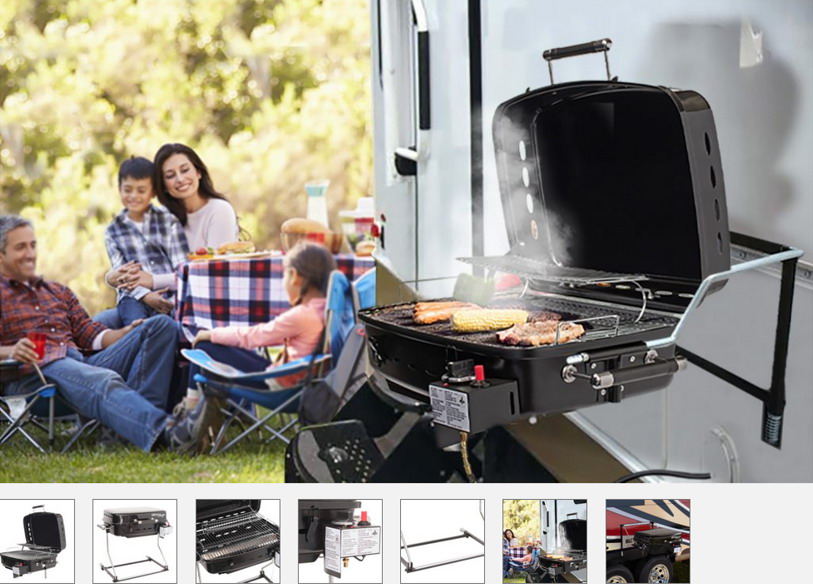 Flame King RV Grill
Here's an ideal solution for your RV and camping enjoyment. The Flame King portable RV BBQ and Grill station comes with a bracket to mount right onto the side of your motorhome, RV, or trailer so you can have a cookout wherever you are! A complete grilling station, the Flame King RV Gas Grill includes an adjustable flame controller, upper grill deck, and 214 square inches of grilling surface. The hanging rack can be used as legs to make the grill free-standing, making this versatile grilling station perfect for tailgating and camping!
To pair this Grill with the RVs self-contained LP gas system, use the Flame King 48″ Quick Connect Hose, item 100395-48. Or connect it to any standard propane cylinder, with the Flame King 96″ Quick Connect Regulator Hose, Item LPRH8.
Available through your local RV dealer – please refer to Atlas part #105-5.
For more information, please visit https://flameking.com/product/rv-or-trailer-mounted-bbq-2/
---

Duo Form RV Slide Out Skis
With use and normal wear and tear, RV slide outs can become sticky, start to grind, and even get jammed up. A sticking slide out can damage RV floors where rooms slide on the rollers. Save the slide out and the floor with this amazing Easy Slide System, designed to give the slide out that smooth easy glide that it had when it was new.
Slide out skis are manufactured with a super strong synthetic material designed especially for this application and trusted by leading RV manufacturers to help reduce friction and provide ease of slide. The Duo Form RV Slide Out Ski System includes two universal skis that are 53" L x 6" W and are designed to be trimmed if needed, for a perfect, custom-fit. Professional installation is recommended.
Available through your local RV dealer – ask for Atlas part #967-6.
For more information, please visit https://www.duoformplastics.com/product/rv-slide-out-ski/
Professional installation is recommended – Product video is available at http://bit.ly/DuoSkiInstall
Source: https://www.rvlifemag.com/cool-camping-gear-for-the-summer-of-23/?utm_source=rss&utm_medium=rss&utm_campaign=cool-camping-gear-for-the-summer-of-23