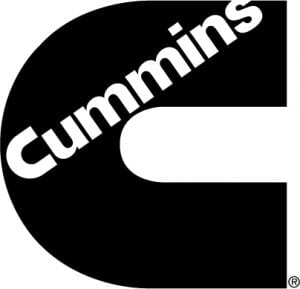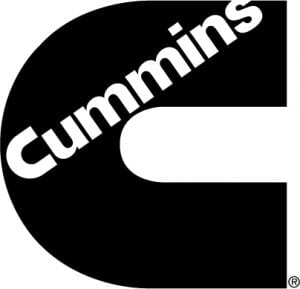 COLUMBUS, Ind. – Today, Cummins Inc. (NYSE: CMI) announced that Mary Chandler, vice president – corporate responsibility and community relations and CEO of the Cummins Foundation, is retiring later this spring and Jim Schacht, currently a member of the Corporate Responsibility Leadership Team, will succeed Mary and be promoted to Vice President of Cummins.
"Cummins has a rich legacy of leadership and dedication to the civil rights, advancement and prosperity of people living and working in our communities, and Mary has furthered that legacy and led our efforts to fulfill our commitments to our communities," said Jennifer Rumsey, Cummins President and CEO. "In particular, Mary significantly advanced our global strategic community priorities and programs. Over the course of her 12 years, she led the creation of four strategic community programs focused on Cummins' global priority areas: Cummins TEC: Technical Education for Communities, Cummins Powers Women, Cummins Advocating for Racial Equity (CARE) and Cummins Water Works. Together, these programs have created and continue to result in immense change in our global communities for less advantaged populations."
Chandler joined Cummins in 2011 after a successful first career as a partner in an Indianapolis law firm. After leaving her law practice in 2003 to focus on her family and young children, she received her M.B.A from the University of Chicago Booth School of Business. Knowing the active and influential role Cummins plays as a corporate citizen, she came to Cummins to apply her focus on solving complex global community challenges.
Cummins, its employees and communities have greatly benefited from Chandler's leadership and passion.
"Mary has been an outstanding Corporate Responsibility leader for Cummins," said Tom Linebarger, Cummins' Executive Chairman. "At Cummins, we have always had the vision to be as capable in serving our communities as we are in serving our customers and our shareholders. Mary was the leader who put in place the strategy and organization to ensure we fulfilled that vision. The impact she and her team had, along with thousands of Cummins employees, helped to make Cummins one of the best companies in the world for which to work."
Schacht to succeed Chandler April 1
"We are delighted that Jim Schacht will lead our community relations," added Rumsey. "Jim brings both business and functional experience to this role, having led our Cummins Business Services and our Marine Oil & Gas Market Segments in our Power Systems Business. We are confident he is the right person to continue increasing our impact on communities around the world."
For the past three years, Schacht has served on Chandler's leadership team as Executive Director of North America Corporate Responsibility. During Schacht's time on the Corporate Responsibility leadership team, he led efforts to determine how Cummins can make the most impact in the company's environment focus area and fulfill the community commitments of Cummins' PLANET 2050 strategy to tackle climate change.
His work and findings resulted in the creation of Cummins Water Works. Through strategic partnerships and investments with organizations including The Nature Conservancy, Water.org, and Hennops Revival, the initiative has already helped more than half a million people and supported crucial infrastructure improvement projects around the world. In his role, Schacht also helped Cummins pivot volunteering to remote opportunities during COVID-19 and spearheaded the company's successful United Way campaign in North America.
Prior to joining Cummins' Corporate Responsibility team, Schacht served on the company's Power Systems Leadership Team, heading up the global Marine and Oil & Gas Market Segments. During his time in Power Systems, Schacht and his team led the introduction of EPA Tier IV and International Maritime Organization (IMO) Tier III compliant Marine market power solutions, brought to market the first-ever QSK95-powered Marine power solutions, increased Cummins' Oil & Gas market share significantly in the North American hydraulic fracturing sector, and grew Cummins Oil & Gas market share in China.
Schacht held positions in the telecommunications and investment banking industries before coming to Cummins. He holds a B.A. in Philosophy from Trinity College (Hartford, CT) and an M.B.A. from Harvard University. Schacht grew up in Cummins' headquarters community of Columbus, Indiana, (U.S.) and his life story and values are intertwined in many ways with Cummins.
Source: https://rvbusiness.com/chandler-retiring-from-cummins-schacht-to-fill-role/