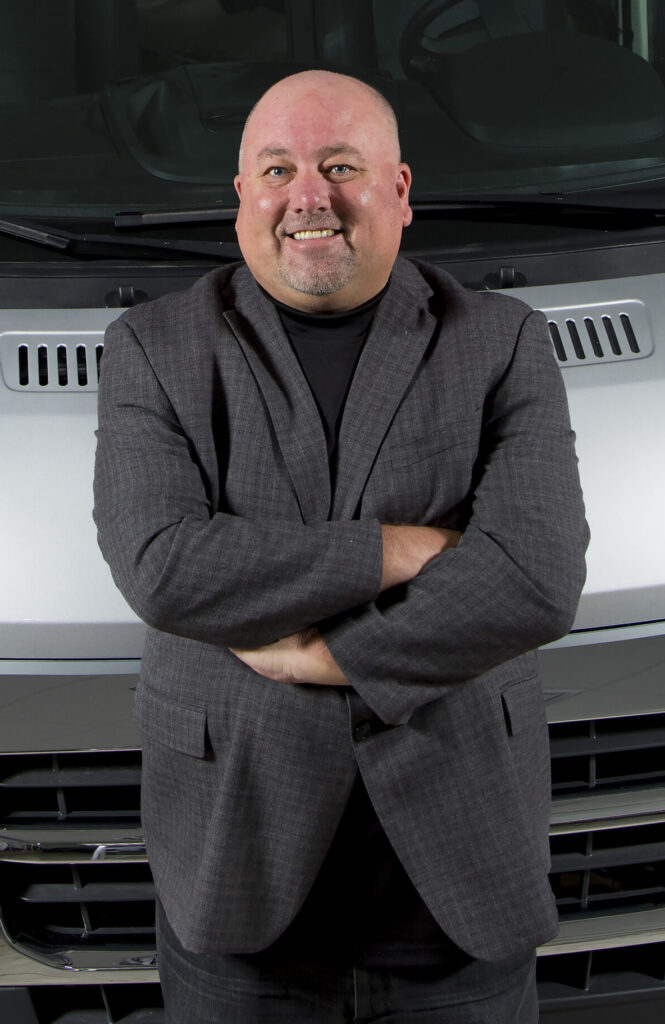 EDITOR'S NOTE: More details are now available for the Celebration of Life event for Mike Snell, a well known sales executive and friend to many in the RV industry over the years, who passed away Nov. 21 of natural causes in a Eugene, Ore., hospital. The Celebration of Life will take place at 2 p.m., Saturday, May 6 at Shadow Hills Country Club in Eugene, Ore. Those planning on attending are asked to email [email protected] with the number of attendees so organizers may plan accordingly.
Michael Peter Snell

–

November 9, 1968 – November 21, 2022
Michael was born in Walnut Creek, CA, to Peter and Lynda Snell. He and his brother Jeffrey had many fun adventures living in Moraga, CA.
Mike graduated from Oregon State University, where he became a loyal Beaver fan. He served as an intern at Monaco Coach Corporation during the summers of his college years. After college, he returned to San Francisco where he had a Student Travel business and established many lasting friendships.
Mike began his legacy in the RV Industry when he returned to Monaco. He spent nearly 3 decades building professional sales organizations and became a Titan in the industry. Whether at Monaco, Thor or Hymer, Mike's colleagues knew him for his remarkable ability to grow businesses through his in-depth product knowledge, savvy approach to the RV market and the art of true salesmanship. Persevering through changing brands and challenging economies, Mike's kind heart gave him a passion for customers. His sincerity and integrity turned customers into lifelong friends. His God given characteristic of loving all people and all walks of life, is one of the most admired and respected legacies that Mike leaves behind.
Mike loved his family and many friends, but above all he was a dedicated father. Michael Jr. and Brandon were his world. He was blessed to have a loving blended family with his fiancé Shalona and their kids Michael Jr., Brandon, Kaitlyn, and Emma. Also missing Mike are his parents, Peter & Lynda Snell, his brother Jeffery, sister in-law Becky, niece Emmy, nephew Tanner, and his aunt and uncle Judy and Kay Toolson.
The loss of Mike leaves an irreplaceable void in all our hearts. He was simply the best, and all of us lucky enough to call him family or a friend knows that nobody can ever replace him.
There will be a "Celebration of Life" at 2 p.m., Saturday, May 6 at Shadow Hills Country Club in Eugene, Ore. Anyone who knew and loved Mike is welcome. If you plan to attend, please email [email protected] with the number of attendees so we may plan accordingly. The event is being organized by Mike's family and friends.
In addition, a Facebook group has been created. This link – Michael Snell Celebration of Life | Facebook – will guide you to the page where you can find updates and share thoughts and photos. Please share this information with anyone who knew Mike.
Many have reached out to offer support in Mike's memory. A college fund has been created for Michael Jr. and Brandon. Contributions may be sent in care of Peter Snell at 1819 Joseph Drive, Moraga, CA 94556.
May we all treasure and find comfort in the many memories Mike gave us during his short time on earth. We sure do miss him.
"When someone you love becomes a memory, that memory becomes a treasure"
Source: https://rvbusiness.com/celebration-of-life-for-mike-snell-scheduled-for-may-6/