Care Camps Announces New Director of Development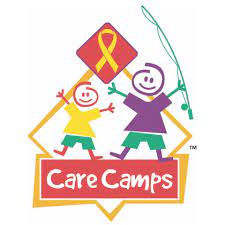 BILLINGS, Mont. – Care Camps, a national non-profit organization that funds medically supervised pediatric oncology camps across the United States and Canada, is pleased to announce Tyler Carter as their new Development Director.
Tyler was previously the assistant director of development at Nationwide Children's Hospital in Columbus, Ohio, and was one of their key representatives who cultivated strategic partnerships that helped their Foundation raise over $50 million annually. He also brings leadership and development experience working with children's camps through the YMCA.
"We are thrilled to have Tyler join our team and help us to expand our mission and fundraising efforts," said Gwynn Sullivan, MSN, Care Camps Executive Director. "He is a wonderful complement to our existing talented team and his expertise will be of great benefit to support our existing partners and develop new partnerships."
In 2022, Care Camps raised over $3.5 million to support its mission and fund pediatric oncology camps across the U.S. and Canada, who are all members of the Children's Oncology Camping Association. Since its inception, Care Camps has raised more than $24 million.
"We are grateful for the established legacy of financial support from our partners within the outdoor industry and other businesses, foundations, and individuals." Wade Elliott, Care Camps Board of Directors Chair, stated. "We are confident Tyler will help us leverage and increase our philanthropic goals so more children living with cancer and their families can benefit."
Historically, Care Camps was started by a group of Kampgrounds of America (KOA) campground owners who began fundraising to support pediatric oncology camps in 1984. To learn more, join the legacy of giving, and be inspired, visit www.carecamps.org.
Source: https://rvbusiness.com/care-camps-announces-new-director-of-development/