Caravan Air-Conditioning: Webasto Cool Top Trail
Of all the features and comforts found on a modern caravan, arguably none are more important than the reverse-cycle air-conditioner. It'll keep you cool in the heat and warm in the cold.
The Webasto Cool Top Trail range of reverse-cycle AC units are starting to gain traction in the market. So, what sets them apart?
COOL TOP TRAIL RANGE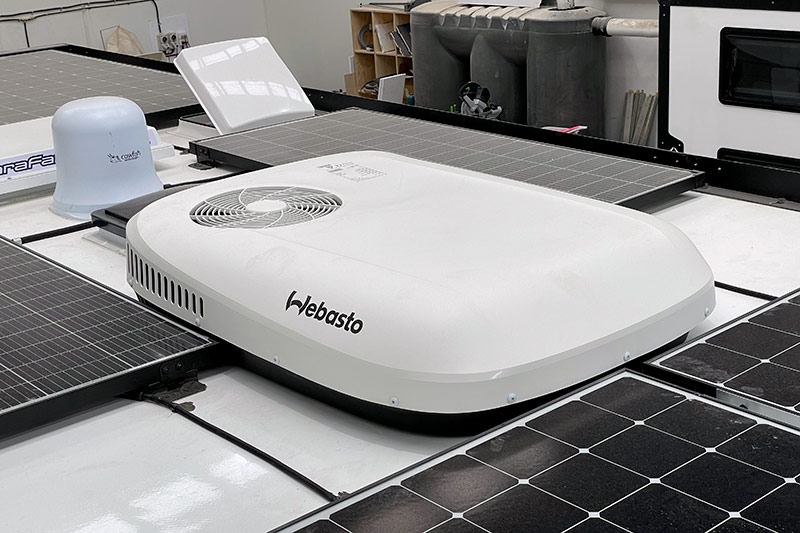 The Cool Top Trail is available in a number of different sizes. During a visit to Lyfe RV in Epping, Vic, we checked out the Cool Top Trail 24 and 34 units. The principal difference between these ACs is their cooling capacities: 2400W and 3400W respectively. Ultimately, which one you choose would depend on the size of the van. The CTT34 would suit a larger van, perhaps 20ft-plus, while the 2400W CTT24 would suit smaller rigs.
Each unit features a slimline design, which is particularly noticeable inside the van – these units don't encroach very much on internal headroom. Being 6ft 2in tall, that's something I particularly appreciated when checking them out.
The Cool Top Trail range is also particularly quiet, as I discovered. They are rated to operate in temperates from -5° C to 50° C. As you'd expect, they each come with a remote control, allowing the user to select a number of different modes: heating; cooling; dry; and sleep. The also have a built-in timer, allowing you to set it up so that the heating will come on at 6am, for example, so that the van is warm by the time you get out of bed.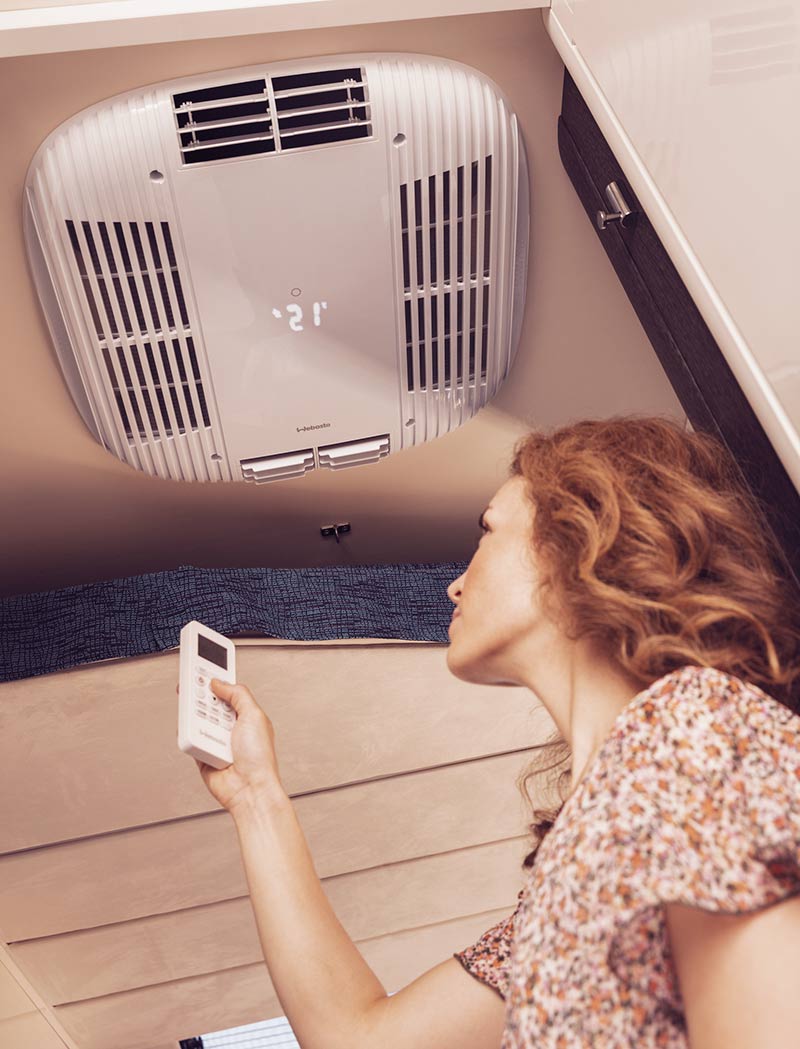 The filters on both units, I noticed, were very easy to remove for cleaning and snap back into place just as easily. Cleaning them requires no special agents or solutions – a bit of warm, soapy water will do the trick.
Aside from the obvious quality of the build, which includes a UV-stabilised cover (so it shouldn't fade in the sun, the way I have noticed some others do over time), the Cool Top Trail series looks great and works well. Definitely worth considering when having your next van built. Further, Webasto will soon be launching the Cool Top Trail 28, with a cooling capacity of 2.8kW and heating capacity of 2.6kW.
WEBASTO COOL TOP TRAIL SPECS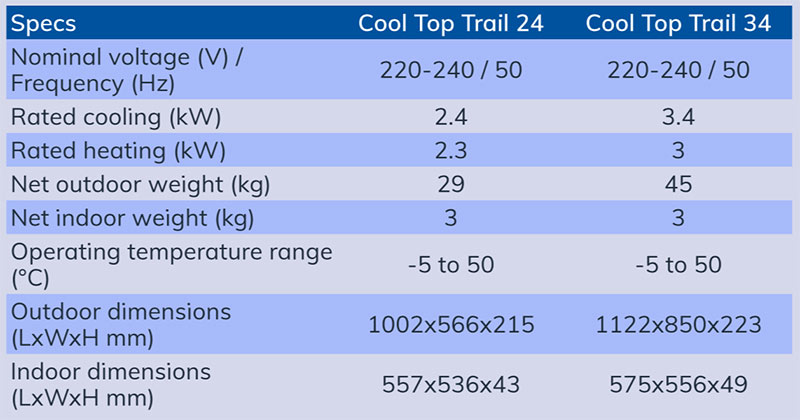 The post Caravan Air-Conditioning: Webasto Cool Top Trail appeared first on GoRV.
Source: https://www.gorv.com.au/caravan-air-conditioning-webasto-cool-top-trail/