Can You Camp Overnight In A Hospital Parking Lot?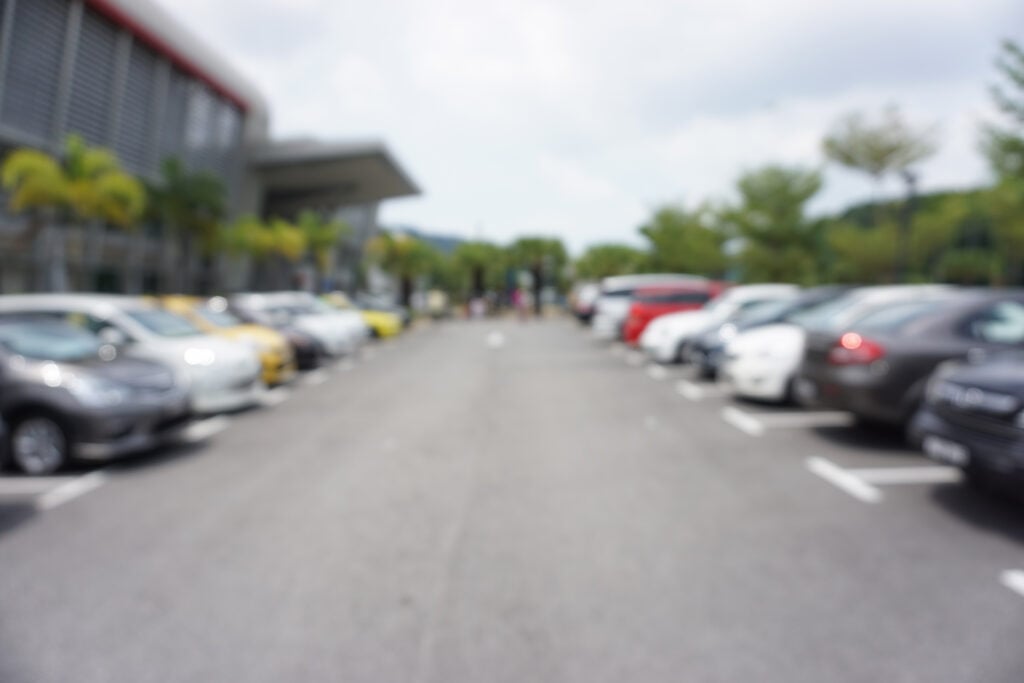 Is It Legal to Camp Overnight In A Hospital Parking Lot?
Can you camp overnight in a hospital parking lot? Typically, hospitals are fine with you parking your RV in their parking lot, particularly if you have a loved one in the hospital or are visiting someone.
These lots are usually pretty big, and there probably won't be many other vehicles overnight. However, if you are just passing through, it might be best to find somewhere else to drop your jacks.
In either scenario, it's always a good idea to get permission before you unhitch your trailer or set up camp. Find out where the administration area of the hospital is located and ask someone there for the OK. There may be someone at an information desk or kiosk that can help. Of course, that may have to be done during office hours, which could pose a problem for a later evening stop.
Overnight parking at hospitals
You must consider that a hospital is likely considered private property, and you would be trespassing if you don't have permission. In most cases, while it may not be illegal from the hospital's standpoint, you could be violating city parking laws. Many cities do have bans against sleeping in vehicles or camping within city limits.
Do hospitals have rules against overnight parking?
Rules regarding parking your RV overnight at a hospital will vary by facility, as well as by city ordinances. It's always best to get a firm answer from a hospital administrator, if possible.
I don't condone sneaking into the lot after dark and then leaving early the next morning. Most hospitals have security staff that keeps an eye on these things. I wouldn't want to be woken up and asked to leave in the middle of the night—by security or the police.
Tips for parking overnight in a hospital parking lot
If you have permission to park in a hospital parking lot overnight, you always want to make sure you are a good guest. Here are a few tips that will allow you and others to continue making the hospital friendly toward RVers.
Stay quiet
Blaring loud music, leaving lights on all night, or just making a ruckus in general will not endear you to patients or hospital staff. In fact, it may get you kicked out very quickly. In addition, do not run your generator. Find a campground with hookups if you need to run your AC.
Don't stay too long
While you may have to stay longer than one night if you have a loved one admitted, try to keep your stay as short as possible. If you are just passing through, get parked, get settled, and get out quickly in the morning.
Don't be a Cousin Eddie
If you've seen the movie Christmas Vacation, you might know Cousin Eddie. Don't be like him. Keep a low profile while you are there. Don't pull out your lawn chairs or propane fire pit. Keep your slides in if possible, but if you must, make sure they don't impede traffic.
Watch for security
It's not uncommon for hospitals to have security teams that patrol the parking lot day and night. If they stop and talk with you, be sure and be courteous, even if you are asked to leave. If you have permission to park or have a loved one in the hospital, let them know.
Should I ask for permission to park in a hospital parking lot?
Yes, always ask for permission to park in a hospital parking lot. This could save you a lot of headaches and a midnight trip to find another place to park.
If you arrive late and can't locate someone who can approve your stay, be aware that you could get booted. A good and courteous attitude could get you a pass (for departure) from security if you play your cards right.
Alternative places to park overnight
There are plenty of alternatives to parking in a hospital parking lot. These days, however, some of those places are very popular and can get crowded. Some places have been left with a bad taste from obnoxious RVers and have banned overnight parking.
Walmart camping
Some locations of Walmart, Cabela's, Bass Pro Shops, Cracker Barrel, and others allow RVs to park in their lots. Some places even have RV-sized spaces for easy parking. Casinos are also great places to find parking.
Love's Truck Stops and Pilot Flying J are also places where you can stop and spend the night. Rest stops are sometimes available for parking as well, but I would urge you not to take over places where trucks park. Most have designated rest periods and must find a place to park and sleep.
Campgrounds
When you plan your trip, use RV LIFE Trip Wizard to plot out your route and find campgrounds along the way. A campground is likely a safer alternative than staying in a parking lot.
A Harvest Hosts or Boondocker's Welcome stay is also an option. Always visit the business that is hosting and purchase anything they might be selling. We've stayed at a farm where we bought homemade cheese, fudge, and more. Wineries also are popular hosts, and there is always a chance to buy a bottle of wine or take part in a tasting.
Churches
Church parking lots are generally empty during the week, so this might be an option. Don't park there on Saturday night into Sunday morning, or you might find a few early churchgoers giving you the side-eye.
Is camping at a hospital a good idea
Camping at a hospital can be a great idea, particularly if your loved one is admitted. With your RV, you can be close to them and have your own space. Sleeping on hospital chairs won't have to be an option.
If you just plan on passing through the area, you might want to consider parking somewhere else. Hospitals are private property, and you would not want to get in trouble with the law.
Find other campgrounds in the area
For all of your camping and trip planning needs, look no further than RV LIFE Campgrounds and RV LIFE Trip Wizard. Campground Reviews is a trusted source of campground and RV park reviews offered by camping and RV enthusiasts just like you. With its accompanying RV LIFE App, RV Trip Wizard gets you to your camping destinations utilizing RV-friendly routes specific to your RV and travel preferences.
Related articles:
The post Can You Camp Overnight In A Hospital Parking Lot? appeared first on RV LIFE.