Can Drones Help Prevent Shark Attacks?
In response to a recent alleged shark attack off the coast of New Jersey, drones are being enlisted to help prevent future shark attacks in the waters of New York.
The surfer who was attacked, Maggie Drozdowski, told CNN, "I thought it was just a crab pinching my foot, but it felt bigger than that. My whole foot was in its mouth. I was shaking my foot as hard as I could. It was hard. It was really heavy." Drozdowski didn't see the shark itself, but medical examiners determined the marks were consistent with shark bites.
Last Tuesday, New York's Gov. Kathy Hochul, requested 10 new drones for the state's parks department, which will add to the eight they already have.
Are shark attacks common?
Shark attacks are not common. The World Animal Foundation states that you're more likely to die from an encounter with a wasp, dog, or snake than a shark, and your chances of drowning are far higher than being harmed by a shark.
Regardless, swimmers often feel a chill thinking of the unknown creatures traveling beneath murky waters.
The most recently published five-year global average of shark attacks on humans is 72 annually. As a result, around 5 people are killed by sharks a year on average.
On average, approximately 72 shark attacks on humans occur annually, according to the latest five-year global average. As a consequence, the average number of shark-related fatalities stands at around 5 people per year.
How can drones help?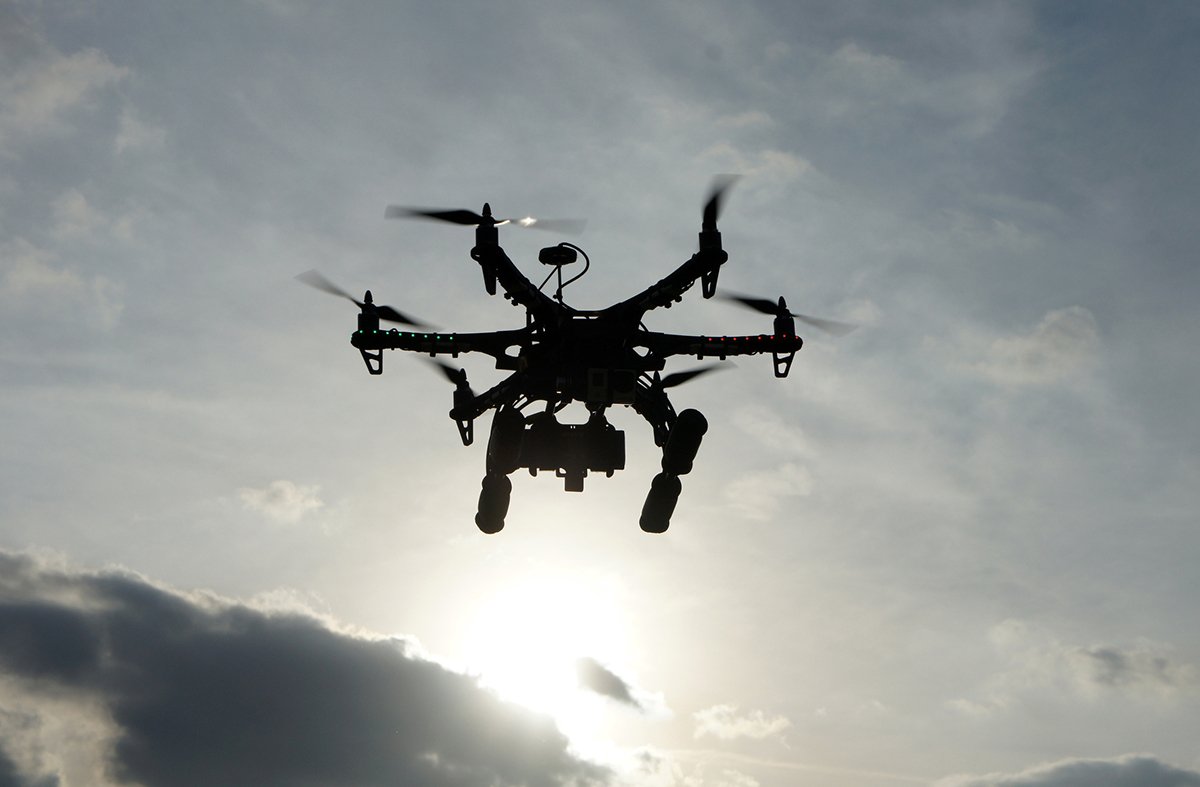 Despite the low number of attacks, it is still comforting to increase public safety while swimming in shark prevalent zones. Drones can help prevent shark attacks and increase our behavioral knowledge of sharks in a number of ways:
Early detection
The cameras and sensors on a drone can monitor coastal areas and provide real-time aerial surveillance and even detect the presence of sharks in the water
Rapid response
The drones can issue alerts allowing authorities to issue warnings and alert swimmers faster.
Shark monitoring and research
Drones can track shark behavior, look for migration patterns, and gather population data to help scientists better understand sharks and create strategies for minimizing shark interactions.
Enhanced safety
The additional surveillance means lifeguards can cover larger areas more efficiently.
Increase awareness
Drones with speakers can broadcast shark safety messages to help inform individuals and minimize the risk of shark encounters.
Using technology to help scientists understand and conserve these great animals while keeping more swimmers and surfers safe seems only positive. Do you agree? Comment your opinions below.
Source: https://outdoors.com/can-drones-help-prevent-shark-attacks/