Camping Hacks: DIY Air Conditioner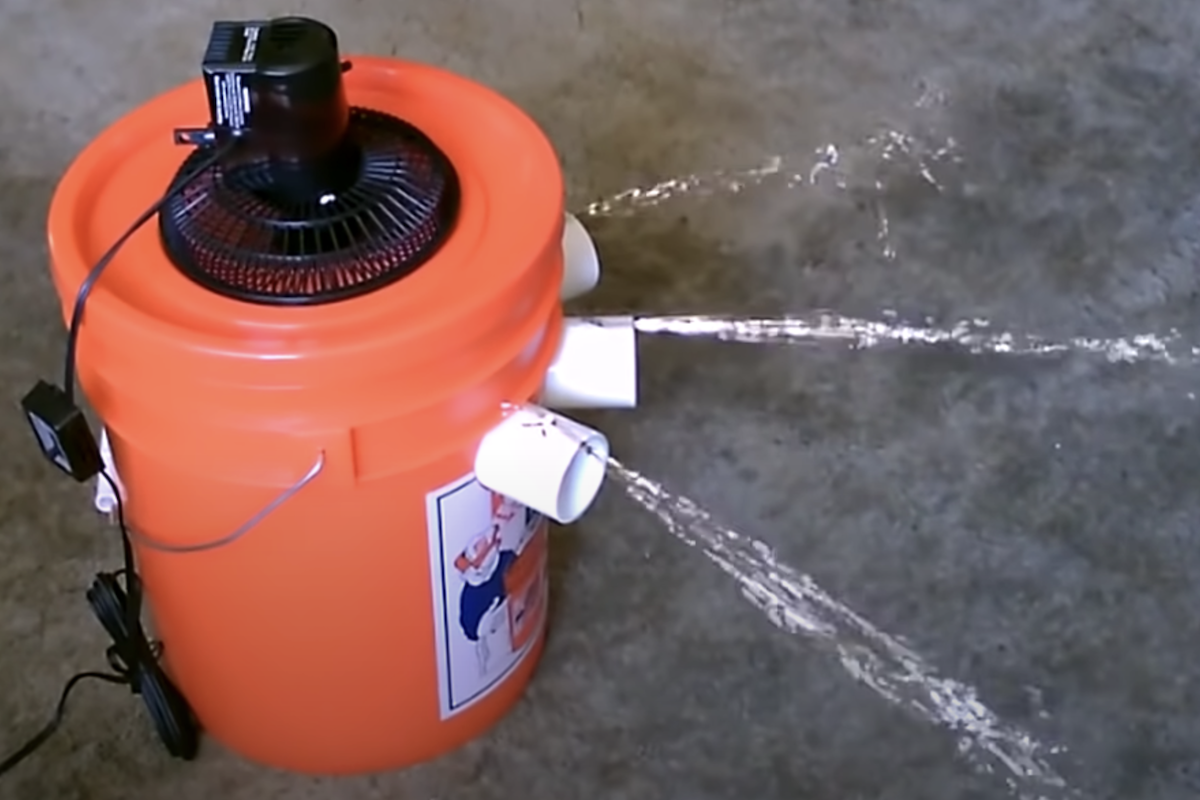 If you need an air conditioner and don't want to pay air conditioner prices (or you just want a fun project), check out this DIY tutorial by desertsun02. With almost no mechanical ability, you can transform a bucket and frozen jug of water into a functional AC unit.
DIY Air Conditioner
Supplies
5-gallon pail
styrofoam liner
PVC pipe – 1.5-inch internal diameter
2.25-inch hole saw for the bucket
2.125-inch hole saw for the liner (this will give you a nice tight fit)
A small 12v fan
15W Solar panel (optional)
Frozen jug of water
Steps
Step 1 – Drill three holes into the bucket. Each hole should be sized to fit the PVC pipe.
Step 2 – Insert the styrofoam liner, drill holes so they align with the first holes, and then insert the PVC pipe.
Step 3 – Cut a hole in the bucket's lid so it's slightly smaller than the diameter of the fan.
Time to Cool Off
Whenever you want to use your DIY Air Conditioning, just add some ice or a jug of frozen water, cover the bucket with the lid, and plug in the fan.
What are some camping hacks you use to stay cool? Tell us in the comments below.