CampersCard Review: Campground Discounts and Perks
Thanks for your support! If you make a purchase using our links in this article, we may make a commission. And, as an Amazon Associate, I earn from qualifying purchases. See the full disclosure here.
If you haven't heard already, Harvest Hosts, recently announced it launched its CampersCard on April 19, 2023. The card provides campground discounts for RVers in their trek to find great locations to stay across the U.S. and Canada.
The card also unlocks perks at specified locations which could include nightly discounts, early or late check-in, site upgrades, free firewood, and more.
Joel Holland, the owner of Harvest Hosts, Boondocker's Welcome, and now CampersCard, says the company's goal and mission statement is to "Help RVers to live happier lives on the road and to help small businesses prosper." CampersCard was created to help fulfill that goal.
The card is generally targeted at private campground owners who are looking for more traffic. As the RV industry is headed back to "normal," this will help campgrounds fill their campsite inventory.
How Does Harvest Hosts' CampersCard Work?
You simply sign up at Camperscard.com or HarvestHosts.com. The camping discount program is free to campgrounds around the U.S. When a campground joins the network, they simply list their location on the platform, along with a unique discount or perk they offer. The member campgrounds essentially receive free marketing to Harvest Hosts and Boondockers Welcome members.
Harvest Hosts, Bondockers Welcome, and CampersCard members can also recommend campgrounds to be included in the program. Simply add the campground's information, and the CampersCard team will take care of the rest.
The program is offered to the 800,000+ Harvest Hosts and Boondockers Welcome members and also the general public. The cost for RVers to join is $39 per year. If you are already a Harvest Hosts or Boondockers Welcome member, you will receive a 25% discount.
Once you are a member, you can get discounts at campgrounds, as well as greater deals on camping gear, entertainment, and theme park adventures. Card members can also get exclusive campground perks and experiences.
How CampersCard Differs from Other Campground Discount Programs?
Campgrounds sign up for free. All they have to provide is a perk for their guests, which is chosen by the location. Members receive the perks simply by staying at the campgrounds, and using their CampersCard when making a reservation.
This card provides benefits to both the campground and the members. The program's aim is to simplify the search for a campground and provide RVers with many more amazing choices.
"Let's elevate your camping experience and connect you with great campgrounds," Holland says.
Will My Harvest Hosts or Boondockers Welcome Membership Include The CampersCard Program?
CampersCard is a separate program. As a Harvest Hosts or Boondockers Welcome member, you will receive a 25% discount to join CampersCard.
Joel Holland and his team incorporated Boondockers Welcome into Harvest Hosts, so I'm sure the more than 800,000 members can expect good things from Holland and his company.
What Other Benefits Will the CampersCard Program Offer?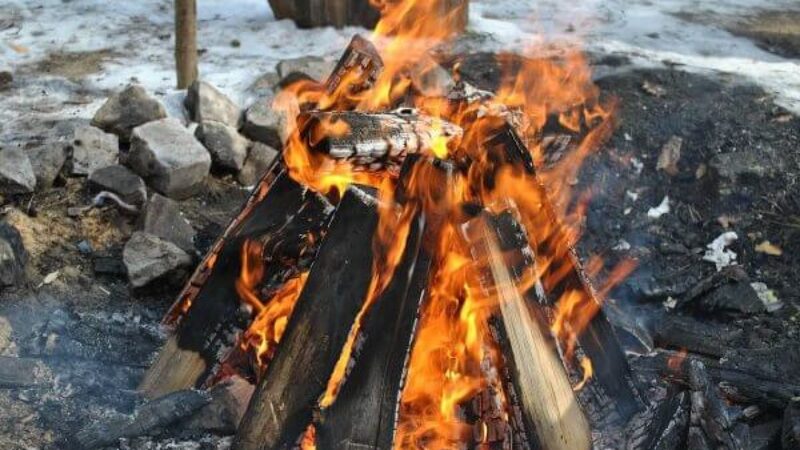 For CampersCard campgrounds, the great thing about the program is the campground can choose what benefit they would like to offer. That perk could be:
Discounted rates
Early or late check-in
A free campsite upgrade (when available)
A free bundle of firewood
Discounts on the campground's amenities
Campgrounds store deals
Reduced prices at amusement parks or nearby attractions
Other discounts on RV or vacation-related purchases.
Can I Make Reservations Directly On The CampersCard Website?
Campground reservations will still have to be made via direct contact with the campground. There will be a direct link to the location's website on CampersCard.com. There you can find contact information and the preferred way to reserve your campsite (either by phone or on their website).
For RVers, a CampersCard membership will give you access to all available locations and details to assist you in determining where to stay. This will be valuable as you look for budget-friendly places.
Other RV Campground Discount Programs
Other campground discount programs often require a fee for the campground to join or require the campground to give guests specific perks. The CampersCard program, is free for the campgrounds, so they can give the perks of their choosing.
Also, there isn't a program fee they pay to the discount program, that gets tacked onto your nightly stay. In other words, it's a true discount with real perks
Final Thoughts About CampersCard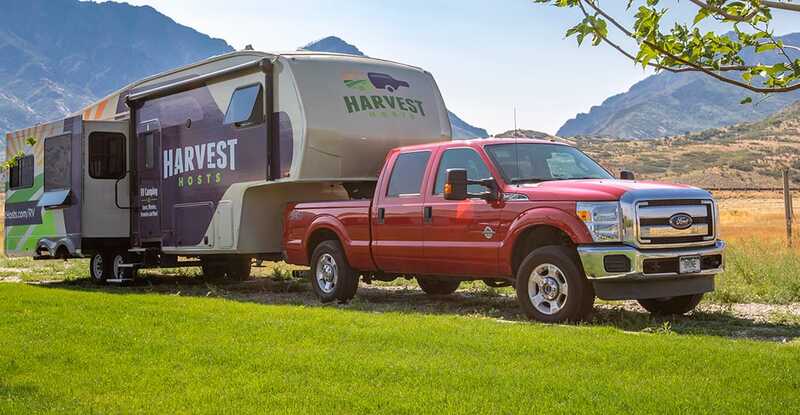 You already know how great Harvest Hosts and Boondockers Welcome is for those free overnight travel stays. With these programs, you can find great boondocking locations on the way to your destination campground.
Harvest Hosts offers unique overnight stays at more than 7,000 locations. Those include more than 4,600 wineries, breweries, farms, distilleries, golf courses, museums, and other scenic small businesses. Boondockers Welcome has more than 3,300 community host locations.
Because the company is the largest private RV camping network in North America, they can leverage that to make CampersCard a great addition to your RV resources.
Joel Holland created the CampersCard program because of his own frustrations that he had to use a different website to find the best deal. Now you can take advantage of Holland's brainchild and get the best deals out there in one easy search.
Memberships are available now for the CampersCard program. There are now participating campgrounds in virtually every state and Canada. For more information on joining or listing a campground for free, go to CampersCard.com.
---
Related Reading:
---
Terri Nighswonger and her husband Todd are full-time RVers and work campers. They have been living full-time in their RV for nearly three years with their Cavalier King Charles Spaniel, Newton, and their Minnie Australian Shepherd, Remi.
They originate from the Midwest but plan to enjoy the west for a few years, wintering in Arizona and summering wherever the road may lead. Writing is Terri's passion, but she also loves hiking, kayaking, walking her dogs, and anything she can do outdoors.
Source: https://rvblogger.com/blog/camperscard-review-campground-discounts-and-perks/