Brown & Brown Donates $26K to RV Learning Center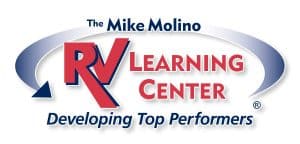 FAIRFAX, Va. – Brown & Brown Dealer Services has made its 2023 contribution of $26,667 in support of the Mike Molino RV Learning Center. With a lifetime pledge of $200,000, Brown & Brown maintains its position in the top category for donors, Major Gifts.
This year's pledge recognizes Don McNamara, who founded Giant Recreation World in 1976 in Winter Garden, FL, and passed away in 2018.
"Keeping front-line dealership personnel trained is always a solid investment in the industry's future and that's why our company is a long-term supporter of the RV Learning Center," said Michael Neal, president of Brown & Brown Dealer Services. "We are pleased to make this pledge in honor of the late Don McNamara, who was a great dealer and businessman."

Donations to the RV Learning Center help fixed‐ops professionals earn certification as parts managers, parts specialists, service writers/advisors, service managers, and warranty administrators through the RV Learning Center. In addition to certification, the RV Learning Center provides resources for fixed operations professionals including the RV Service Writer/Advisor Online Course, Part Specialist and Parts Manager course, and the RV Fixed Operations Today website.
Source: https://rvbusiness.com/brown-brown-donates-26k-to-rv-learning-center/