Blue Compass Sees Humble Retire, Slusser Promoted
FORT LAUDERDALE, Fla. – Blue Compass RV announced the promotion of Justin Slusser to Mountain West Region President effective June 1. He will replace Jim Humble, who will be retiring in June after 31 years in the RV industry. The Mountain West Region covers 16 Blue Compass RV stores across eight states.
"I am excited for Justin Slusser to step into a higher leadership role in the company as Mountain West Region President. Justin has done an exceptional job as a market leader in South Carolina, Georgia and Alabama leading some of our fastest growing most successful stores at Blue Compass," stated Jon Ferrando, founder, chief executive officer and president of Blue Compass RV.
"This opportunity for Justin was created with Jim Humble's decision earlier this year to retire in June," Ferrando added. "I'd like to thank Jim for his incredible service to our industry over the last 31 years and especially to Blue Compass RV since Jim joined three years ago upon our acquisition of Cousins RV. Jim was instrumental in our growth in the Western United States and has been a key part of our leadership team contributing in numerous ways to our success. Our whole team at Blue Compass RV wishes Jim and his family all the best in the future."
"After 31 years in the industry, I made the decision earlier this year to retire from Blue Compass RV in June to spend more time with my family," said Humble. "This industry has been incredibly rewarding for me to be a part of. Blue Compass RV is poised to be a major force in the industry, and I'm excited for Justin to step into his new role, and for all the opportunities that my team will have at Blue Compass RV in the future. That is important to me as I've been blessed to work with great people for a long time in this industry."
"I appreciate the opportunity to grow and take on a larger role at Blue Compass," said Justin Slusser. "I'm excited to step into the leadership role with the team in the Mountain West Region."
"With Justin taking on a higher role, we are promoting a number of leaders into new exciting market leadership roles in our Southeast Region under Anthony Sahli," added Jon Ferrando. "Our talent bench is deep and it's great to see so many leaders being promoted from within Blue Compass which validates our significant investment in developing leaders."
To learn more about Blue Compass RV please visit: https://www.bluecompassrv.com/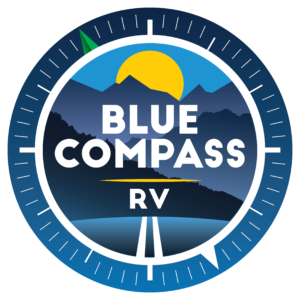 Blue Compass RV
Blue Compass RV is the fastest growing RV retail company in the United States with a mission to provide an exceptional sales, service and RV ownership experience for its customers. Blue Compass RV has over 100 RV stores in 33 states. Blue Compass RV is led by Jon Ferrando, Founder, Chief Executive Officer and President. Jon Ferrando was instrumental in building America's largest automotive retailer from start-up to over $20 billion in revenue. Blue Compass RV's leadership team has over 300 years of automotive and RV retail industry experience.
Source: https://rvbusiness.com/blue-compass-sees-humble-retire-slusser-promoted/