Blue Compass RV Continues Support of Fallen Heroes Fund

FORT LAUDERDALE, Fla. – Blue Compass RV, announced today that Motor Home Specialist (MHS) will continue its donation of $500 for every motor home that is sold throughout the month of May to the Intrepid Fallen Heroes Fund (IFHF), a not-for-profit organization and national leader which serves United States military personnel experiencing the Invisible Wounds of War: Traumatic Brain Injury (TBI) and Post-Traumatic Stress (PTS).
"Motor Home Specialist, led by President Donny O'Banion, has supported this amazing cause for over five years now and we have collectively raised over $750,000 throughout our partnership. Being able to continue supporting such a great cause means a lot to us here at Blue Compass RV as a large number of our associates and customers are active military personnel and veterans," said Jon Ferrando, CEO and president of Blue Compass RV. "The work that is being done by IFHF has helped many military veterans, and we as a country need to continue supporting those who have and continue to sacrifice so much for us."
"Continuing our partnership with the IFHF this May is an honor for us." said Donny O'Banion, president of Motor Home Specialist. "The Intrepid Spirit Center will be a phenomenal ode to our military families and veterans. We are looking forward to a busy month here in an effort to maximize our donations."
One hundred percent of the donation by Blue Compass RV and MHS will go to the IFHF's mission of building ten Intrepid Spirit Centers around the country that diagnose and treat Traumatic Brain Injury (TBI) and psychological health conditions in U.S. service members.
Currently, Intrepid Spirit centers are operational at Fort Belvoir, Va.; Camp Lejeune, N.C.; Fort Campbell, Ky.; Fort Bragg, N.C.; and Fort Hood, Texas; Camp Pendleton, Calif.; Joint Base Lewis-McChord, Wash.; Eglin Air Force Base, Fla.; and Fort Carson, Colo. Construction on the final center at Fort Bliss, Texas is underway and will open early next year. Each Intrepid Spirit center costs approximately $13 million to construct and equip with the latest in brain technology and treatment facilities and spans 25,000 square feet.
"We truly appreciate the wonderful generosity of Blue Compass RV and Motor Home Specialist." said David Winters, president of the Intrepid Fallen Heroes Fund. "They have been great supporters for many years and their commitment to our nation's heroes in uniform is inspiring. This year's campaign will go far towards helping our troops suffering from the effects of traumatic brain injury."
To learn more about Blue Compass RV and Motor Home Specialists or the Intrepid Fallen Heroes Fund (IFHF), visit https://www.bluecompassrv.com/, and www.fallenheroesfund.org.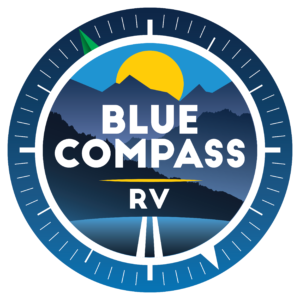 Blue Compass RV
Blue Compass RV is one of the fastest growing RV retail companies in the United States with a mission to provide an exceptional sales, service and RV ownership experience for its customers. Blue Compass RV has over 100 RV stores in 33 states. Blue Compass RV is led by Jon Ferrando, founder, chief executive officer and president. Jon Ferrando was instrumental in building America's largest automotive retailer from start-up to over $20 billion in revenue. Blue Compass RV's leadership team has over 300 years of automotive and RV retail industry experience.
Source: https://rvbusiness.com/blue-compass-rv-continues-support-of-fallen-heroes-fund/