Authorities Warn Don't Feed Wild Animals After Arizona's First Fatal Elk Attack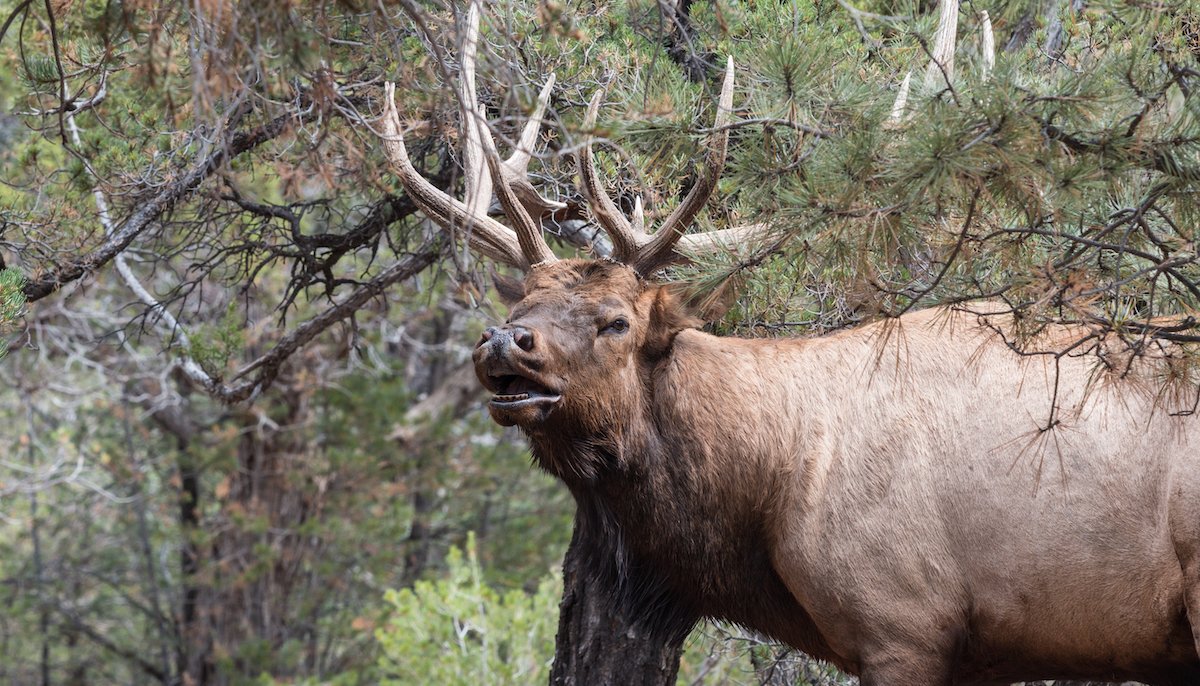 The Arizona Game & Fish Department (AZGFD) issued a warning this week after a woman suffered fatal injuries while trying to feed elk in her yard. According to the announcement, the woman's death is believed to be the first caused by an elk in the state, but it's also part of a trend.
Videos by Outdoors
"There have been five reported elk attacks in the state during the past five years. Feeding is one of the main sources of conflict between humans and wildlife," the agency said. "Fed wildlife becomes habituated to humans."
The AZGFD explained that the attack occurred on the woman's property near Kingman, Arizona, on October 26 sometime before 6 p.m., when the woman's husband found her. He told authorities that he found his wife on the ground in their backyard near a bucket of spilled corn.
Authorities said they observed elk tracks in the yard and that the woman's injuries were consistent with being trampled by an elk.
The woman was transported to a nearby hospital and then later to another hospital in Las Vegas, Nevada, where she was put into a medically induced coma because of her injuries. The woman died eight days later, and a medical examiner determined the cause of death to be an accident.
The day after the attack, AZGFD launched an informational campaign advising people not to approach or feed elk. The agency also said it will continue to monitor elk activity in the area.
"The public is urged to help keep wildlife wild . . . Feeding puts at risk the person doing the feeding, their neighbors, and the wildlife itself," the agency said. "Please do not feed wildlife."
According to AZGFD guidelines, feeding wildlife is a crime that could result in a fine of $300 to $500.
Source: https://outdoors.com/authorities-warn-public-dont-feed-wild-animals-after-arizonas-first-fatal-elk-attack/