American Hiking Society, MooseJaw Bestow Grants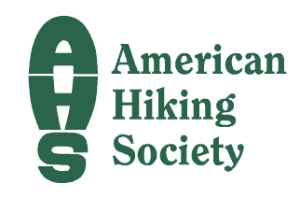 SILVER SPRING, Md. – American Hiking Society, with support from Moosejaw, is has announced in a press release the recipients of the 2023 National Trails Day micro-grant program.
The grant is designed to reduce barriers for underrepresented communities to participate in meaningful events in celebration of the 31st annual American Hiking Society's National Trails Day on June 3.
Three events organized by historically underrepresented communities in the outdoors have been selected to receive funding to support an in-person event for National Trails Day®. The recipients were chosen based on their commitment to promoting inclusivity and diversity in the outdoors and their plans to provide an immersive and meaningful outdoor experience for participants.
National Trails Day is a day of public events aimed at promoting trail use, trail building, and trail maintenance throughout the United States. It is held annually on the first Saturday in June and encourages people of all ages and abilities to get outside and advocate for trails.
The event recipients of the 2023 National Trails Day® micro-grant program are:
Your Healing Nature & Latino Outdoors Inland Empire: This free, two-day campout for Black, Brown, Indigenous, and People of Color (BIPOC) who are residents of the Inland Empire held in beautiful San Bernardino National Forest will include land stewardship activities, expert speakers on the environmental and social impacts affecting the area, and sound bathing for self-care.
FAMU Outdoor Club: Students from Florida A&M University, a historically Black university located in Tallahassee, will camp two nights at Kolomoki Mounds State Park in Georgia while exploring two different state parks and concluding with a trail clean before returning to Tallahassee.
Loud Thunder Forest Preserve Event: A group of BIPOC, LGBTQIA+, and Neurodivergent Chicago residents with limited access to nature outside of a city environment will travel to Illinois City for a weekend adventure filled with hiking, kayaking, and camping. Geared to those with little or no outdoor recreation experience, the event is designed to skillshare and provide an opportunity to learn new things.
"We are delighted to support these amazing events through the National Trails Day® micro-grant program," said American Hiking's Acting Executive Director, Heather Klein Olson. "These grants increase inclusivity and diversity in the outdoors, which is an important goal for both American Hiking Society and Moosejaw. In addition to providing financial support for the grant, Moosejaw has also provided tents, sleeping bags, coolers, and other gear for these events. We are grateful for Moosejaw's partnership and generous support."
For more information on National Trails Day and the micro-grant program, visit NationalTrailsDay.org.
Source: https://rvbusiness.com/american-hiking-society-moosejaw-bestow-grants/