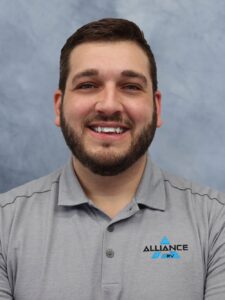 To help take the company's marketing efforts to the next level, Alliance RV has announced the appointment of Joe Mehl as Marketing Director.
Building off the success of the popular Facebook group that has created a widespread platform for RVers of all types, Mehl will be tasked with extending Alliance's brand reach by enhancing the digital media efforts before and after the sale, with an emphasis on expanding our reach on other social media networks.
Mehl has over 10 years of experience in various marketing roles, most recently served as marketing manager at Forest River.
"I am excited to join the Alliance team, a truly independent manufacturer with a focus on taking care of customers not just at the point of sale, but throughout the ownership journey of the RV. Alliance's motto of 'Do The Right Thing' fully embodies how I approach everything I do in life, so it is a natural fit," said Mehl. "I look forward to promoting the Alliance story and educating prospective customers on the benefits of 'Joining the Alliance'!"
Alliance Co-Founder, Coley Brady, commented, "Joe is a true talent whose drive and vision will be instrumental in extending our brand reach. As Alliance grows, we continue to add talented individuals to the team who share our core values and who are passionate about winning."
Source: https://rvbusiness.com/alliance-rv-announces-joe-mehl-named-marketing-director/